[Viral Video] Fans accuse Alia Bhatt of being jealous of Deepika Padukone as old video shows DP getting praised for 'Tamasha'
"Alia looks so awkward while Deepika is being hailed," wrote a user. Another wrote, "Why is she making that face…maybe trying to hide jealousy."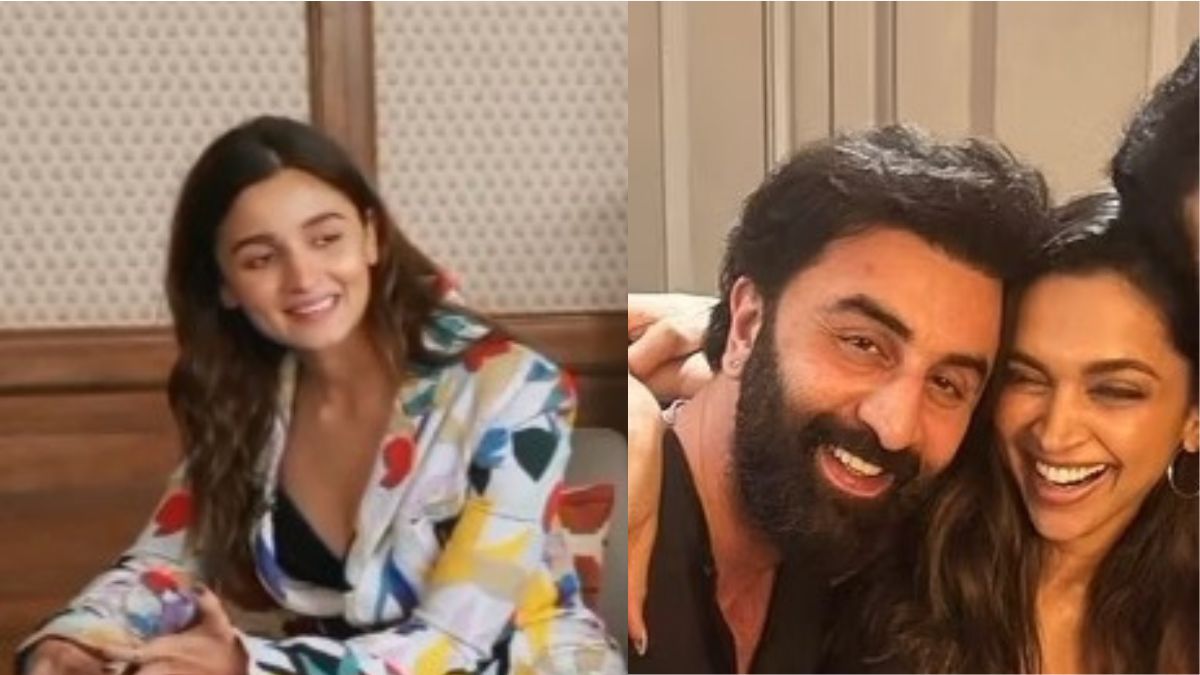 New Delhi: The rumors of rivalry between two actors competing for the No.1 throne never really leave the B-Town. Among actresses, Deepika Padukone and Alia Bhatt have often indulged in an unspoken competition to claim the spot of the leading actress.
Since Alia Bhatt bears the 'Nepo Baby' tag, most people prefer Deepika Padukone over her in terms of acting as well as the overall celeb persona.
Time and again, Alia Bhatt has come under the radar of eagle-eyed gossip enthusiasts for vying with Deepika in her fashion and film choices. For instance, when the Rocky and Rani actress asked Sanjay Leela Bhansali to cast her in one more movie because he has done 3 films with Deepika Padukone.
So, once again, Alia Bhatt has been accused of being jealous of the long-legged beauty because of an old video.
In the clip, South Indian actress Parvathy is seen praising Deepika Padukone for her performance in Tamasha. She is accompanied by other actors around the table including Alia Bhatt.
However, the video zooms in the facial expressions of Alia Bhatt who is trying to force a smile all along.
Take a look:
View this post on Instagram
"Alia looks so awkward while Deepika is being hailed," wrote a user. Another wrote, "Why is she making that face…maybe trying to hide jealousy."
However, Alia Bhatt's fans jump to her defense. While some mentioned that Alia and Deepika are good friends and people shouldn't spread negativity, others outright claimed that Bhatt is comparatively a better actress.
One die-hard fan wrote," Gangubai is better than Deepika's entire career."