ZEE5 Plans to Win the Streaming Battle with Quality Regional Content
With regional penetration being a priority, ZEE5 has planned to put significant investments in churning out vernacular content.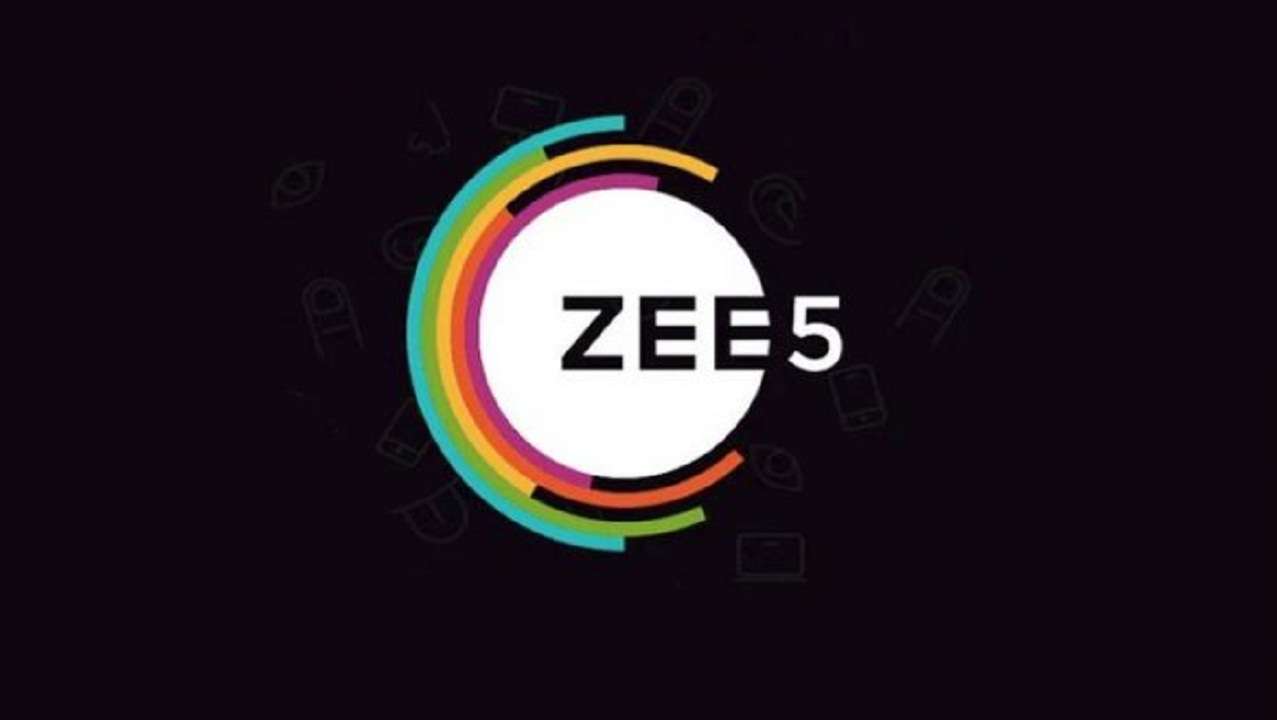 There's no arguing that South Indian content has made waves in the streaming industry. Fueled by the pandemic, the rise in consumption of local content is a phenomenon that is here to stay. While Hindi content was once considered to hold supremacy in the OTT space, regional content is not too far behind.
With vernacular content permeating beyond metros, streaming giants like ZEE5 are building up their collections with regional gems and catering to the demands of native audiences. With 50% of its viewership coming from regional markets, ZEE5 is channeling its strategy to win the streaming battle by curating content that resonates with its diverse audience.
Push for Hyper-Local Content
With regional penetration being a priority, ZEE5 has planned to put significant investments in churning out vernacular content. The streaming platform has produced critically-acclaimed Tamil and Telugu movies and is betting big on original content. Besides original programming, there is also the addition of regional television shows and news channels. Zee Media has recently announced the launch of 4 regional news channels in the Southern states, intending to reach every household in the South.
The platform has also set its eyes on strengthening its reach in the Punjabi market. The video streaming platform will also push for Bengali, Kannada, Malayalam, and Marathi web series, original movies, blockbusters, and more to its regional bucket to cater to the entertainment demands of millions of native speakers.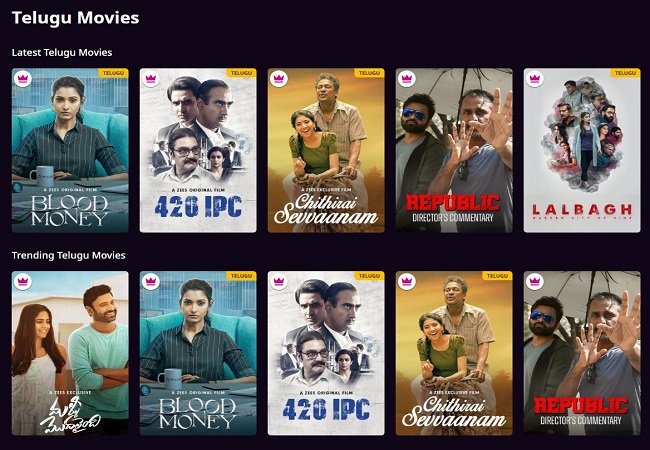 In one of his interviews, Manish Kalra, the chief business officer of ZEE5, commented that 'International OTTs do not have regional libraries with depth'. By providing a complete package of regional entertainment, ranging from TV shows to movies, ZEE5 has created a legacy that will be hard for any other OTT player to conquer.
India's Largest Multilingual Storyteller
From well-received Tamil movies like Mudhal Nee Mudivum Nee to an exciting line-up of Telugu movies that includes MalliModalaindi, ZEE5 is India's largest multilingual storyteller. The streaming giant has attempted to experiment with varied genres that include true crimes, coming-of-age romances, and more to ensure that the content appeals to viewers of all ages. While other OTT platforms focus on creating entertainment for urban viewers, ZEE5 explores storylines that mainstream cinema failed to experiment with.
The video streaming platform believes that a 'one-size-fits-all' approach won't work in India because it is so varied. That's why the home-grown streaming platform brings content in more than 12 languages. The burgeoning appetite for local content has further enhanced the platform's ability to cater to audiences from all cohorts.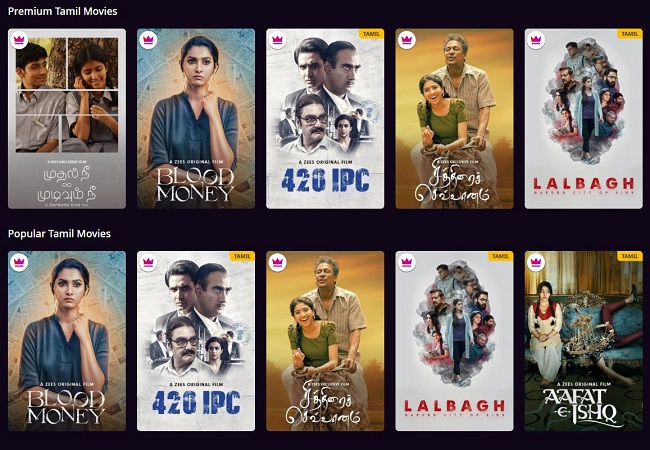 Filling the Void for Quality Entertainment
With local content catching the fancy of audiences nationwide, ZEE5 was quick to adapt. From Tamil movie 'Danny', Bengali web series 'SharateAaj' to Marathi show 'Gondya Ala Re', ZEE5 has represented stories from varied regions and continue to fill the void for quality entertainment with stories that build a connection. By combining the strength of the ZEEL Group and partnering with renowned content creators, the streaming giant has transformed the streaming experience for viewers nationwide.
The platform has quashed the idea of limited distribution that theatres present to the audiences and opening doors for content creators and filmmakers to make their work available globally. The hybrid release model offered by the platform allows audiences to stream the latest movies at their fingertips. ZEE5 is leaving no stones unturned to increase the distribution and reach of its content. Viewers can also find a rooster of dubbed content that allows them to explore mainstream cinema in their favoured language without any hassle.
As India's most beloved streaming platform, ZEE5 is confident in its strategy. It will continue to scale its efforts to enhance its content offerings with fresh narratives to win the streaming battle against other players in the industry and emerge as India's most preferred destination for wholesome entertainment.