1930 is the new Helpline number against cyber crimes; netizens share their 'experience'
On informing about the cyber fraud on the new helpline number '1930' complaint will be registered and police will take action as per requirement.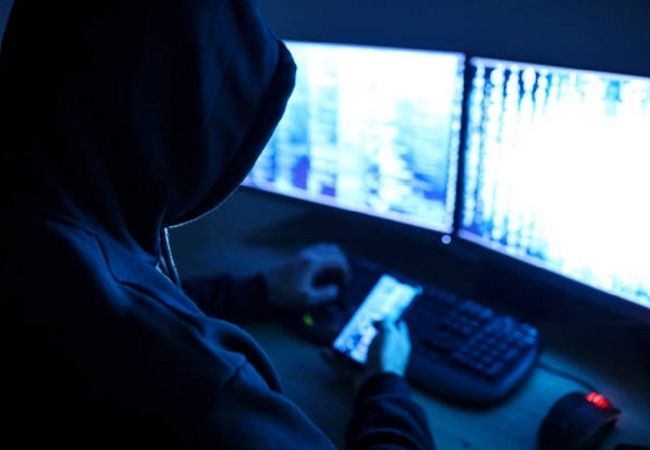 New Delhi: The Centre has rolled out a new Helpline number '1930' to prevent financial frauds via cyber means and also to track down the crooks who deploy devious means to cheat the gullible consumers. The revamped customer care services were launched in light of increasing cases of online fraud and to ensure that people don't keep running from pillar to post to their complaints against cybercrime registered & also to get their money from fraudsters, if caught.
The victim may dial 1930 immediately to report the crime. Initially, primary details of the financial transaction will be asked, following which a mechanism will be initiated to rescue the stolen money to wherever it landed. Action will be taken by the police as per the crime.
The victim would be notified with an SMS including the reference number of the complaints and a link to https://www.cybercrime.gov.in/ – the website on which the victim will be required to register a complaint within 24 hours.
Notably, union home minister Amit Shah has asked to give top priority to the victims who have undergone cyber fraud and to rescue them from the hassle of running around with their complaints and waiting for months to get their stolen money back and criminals tracked.
Why & how the Helpline number will save your money?
The chances of recovering your siphoned off money is the highest in first few hours of dubious online transaction. If the victim lodges case immediately, there are high chances of tracking down the cyber criminals. Since precious time is lost in lodging complaints in police stations, the chances of lost money is also minimal.
People all over social media are spreading information about the new update of the helpline number for cyber fraud. Congress MP, Shashi Tharoor took to Twitter to inform about the new helpline number of cybercrime. "At the Standing Committee on IT's meeting today, MEITY and MHA shared two toll-free numbers that victims of cyber crime can call to register a immediate report: 155260 and 1930. Members urged me to tweet this info to a wider audience. Do note & RT!" tweeted Tharoor.
At the Standing Committee on IT's meeting today, MEITY and MHA shared two toll-free numbers that victims of cyber crime can call to register a immediate report: 155260 and 1930. Members urged me to tweet this info to a wider audience. Do note & RT!

— Shashi Tharoor (@ShashiTharoor) February 9, 2022

 Different official handles of different police stations are also circulating the new helpline number. Here are some of them:
#BhilwaraPolice
CYBER CRIME HELPLINE NO. 1930#cybersecurity #RajasthanPolice pic.twitter.com/YexIvsOfFL

— Bhilwara Police (@Bhilwara_Police) February 16, 2022
Have you been a victim of any cybercrime?

Don't wait!

Call 1930 immediately to report it.#Dial1930 #CyberSafety@Cyberdost pic.twitter.com/VKqDwyIebv

— Delhi Police (@DelhiPolice) February 15, 2022
For any cyber-related crimes, you can now reach out on 1930.#CyberCrime #Dial1930 #CyberabadPolice@TelanganaDGP @cyberabadpolice @TelanganaCOPs pic.twitter.com/0I81coASoT

— CP Cyberabad (@cpcybd) February 16, 2022
If you've been a victim of cybercrime, you may now call 1930 to report it. This new helpline number, like 155360, will serve as an emergency number for anyone who are being targeted by hackers.#keralapolice pic.twitter.com/pdiMujjiD0

— Kerala Police (@TheKeralaPolice) February 12, 2022
Great news for every Indian🇮🇳

Cyber Crime Helpline By MHA: Now you can dial 1930 to Report and Prevent Cyber Fraud.

— Rahul Tyagi (@rahultyagihacks) February 11, 2022
National Cyber Crime Helpline,Now DIAL 1930 to Report Cyber Fraud.@112raichur pic.twitter.com/OhEMhuATee

— SP RAICHUR NIKHIL.B IPS (@spraichur1) February 13, 2022
Report Cyber Crimes ?
Against Cyber frauds,
Recently National Cyber Crime Help Line Number 155260 has been changed to 1930….#Dail_1930 pic.twitter.com/ZTrPQHMurq

— SHO CHADERGHAT (@shochaderghat) February 15, 2022
In Case of Cyber Crime, Report at Toll Free Number 1930#Cybercrime #Tollfreenumber #1930 #cyberawareness #andhrapradesh #andhrapradeshstatepolice #Ministryofhomeaffairs #MHA @APPOLICE100 @dgpapofficial pic.twitter.com/jd1Exk9Gsk

— Vijayawada City Police (@VjaCityPolice) February 15, 2022
Report Cyber Crimes ?
Aganist Cyber frauds ,
Recently National Cyber Crime Help Line Number 155260 has been changed to 1930….#Dail_1930 pic.twitter.com/wMvV72nAYl

— SHO SAIFABAD (@shosaifabad) February 14, 2022
On the other hand, people are complaining that on calling the helpline number, the concerned authorities are not picking up the call. One of the users wrote, "1930 is not working. No one picks your call. I just tried calling them twice. I tried 15520 as well (which was the previous cyber crime helpline number)."
1930 is not working. No one picks your call. I just tried calling them twice. I tried 15520 as well (which was the previous cyber crime helpline number).

— Karan Sharma (@krsharma2050) February 17, 2022
I lost my money in cyber crime(fraud call by number 9454890826) and i tried to file complaint on number 1930 but did not get any response. Please help me to get it. Its very needful for me. @Uppolice @dgpup @SspGhaziabad @ghaziabadpolice

— Akansha Jindal (@AkanshaJindal89) February 16, 2022
How many number's to remember in emergency?
112 dial 8
1091 Woman,
1291 Sr Citizen,
1930 Cybersecurity,
15530 Cyber Crime..
VS
just one 9-1-1 of USA.
EVEN A TODDLER WOULD HAVE IT ON TIPS.

Should GoI STATE Emergency nos complicate? @DelhiPolice https://t.co/mOKB7Gbnbp

— Karan Saxena (@KaranOceans11) February 16, 2022