92-year-old 'Dadi' in UP fulfills lifelong dream of education, encourages village women to join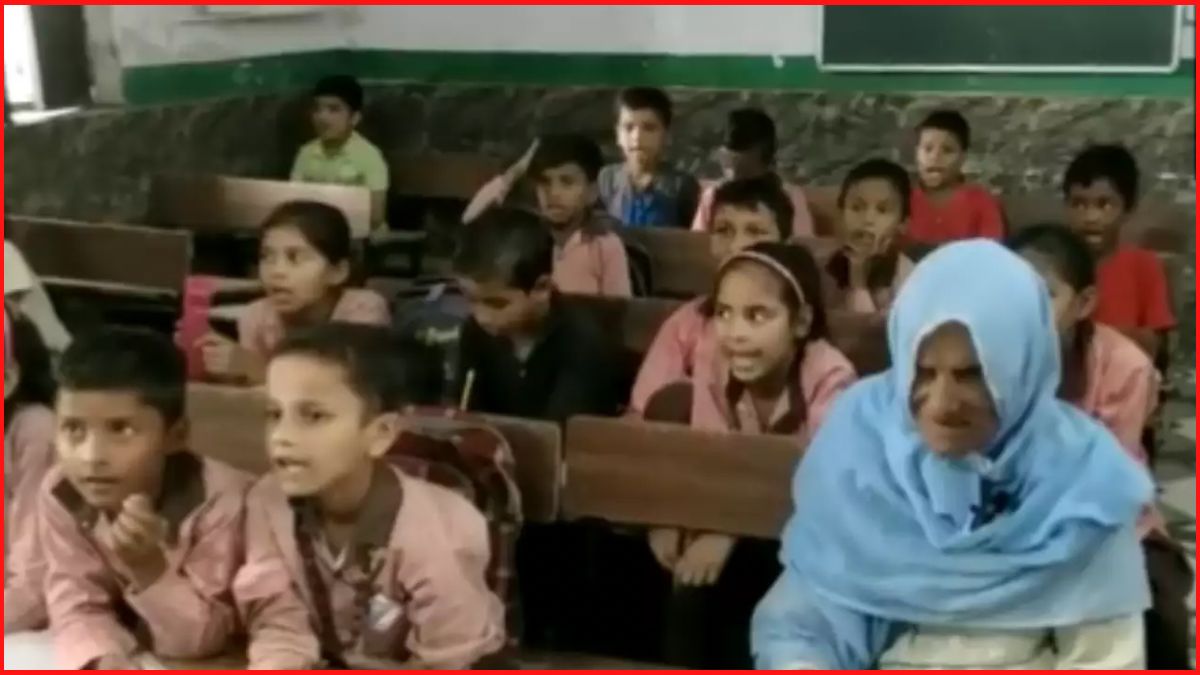 New Delhi: In a heartwarming story from Uttar Pradesh's Bulandshahr, a 92-year-old grandmother, Salima Khan, has achieved a lifelong dream by learning to read and write. Born around 1931, Salima Khan's dream was always to acquire these basic skills, but her marriage at the age of 14, just two years before India's independence from British colonial rule, limited her opportunities. During her childhood, there were no schools in her village.
Every morning, Salima Khan would hear the cheerful sounds of students entering the government primary school across the street. She often wondered, "What harm is there in learning?" Over time, young children became accustomed to seeing the elderly woman join their class, and they would gather around her. She would sit among them, breaking into a toothless grin at their playful antics. Some of these children were her great-grandchildren.
#WATCH | UP: A 92-year-old woman attends primary school in Bulandshahr pic.twitter.com/4Fuuf1LJAo

— ANI UP/Uttarakhand (@ANINewsUP) September 27, 2023
Salima Khan has now completed six months of education and can read and write. A video of her counting from one to one hundred has gained traction on social media. Although she relies on a family member to take her to school and bring her back, she considers it a small inconvenience. "It doesn't matter," she said. "I can sign my name. That's important. In the past, my grandkids used to trick me into giving them extra money because I couldn't count currency notes. Those days are behind me."
Recently, she participated in a literacy test as part of the central government's Saakshar Bharat Abhiyan for non-literates aged 15 and above, and she became the center of attention in the examination hall. She expressed confidence, saying, "I've done well."
Volunteers from a government education initiative had identified Khan as a potential student and encouraged her to attend school. Dr. Pratibha Sharma, the headmistress of the primary school, told the Times Of India, "Salima approached us about eight months ago, requesting permission to sit in the classroom. Initially, it was challenging to educate someone of her age, and we were somewhat hesitant. However, her passion for learning in the twilight of her life changed our minds. We couldn't bring ourselves to refuse her."
Firdaus, Salima's granddaughter-in-law, who accompanies her to school every day, remarked, "Her dedication at her age is truly inspiring. She may be frail and require assistance while walking, but that doesn't deter her from preparing for school every morning. Just witnessing her determination fills us with hope."
Since she started attending school, her enthusiasm has inspired 25 women from her village to join literacy classes, including two daughters-in-law. Salima Khan's journey is not only a testament to the power of determination but also a catalyst for change in her community, where many are now embarking on their own educational journeys.