A peek into action-packed season 3 of 'India Designer Show' in Delhi
Celebs including Hina Khan, Kainat Arora, Stefy Patel, Shibani Kashyap, and Hitha ramped up the stage at the show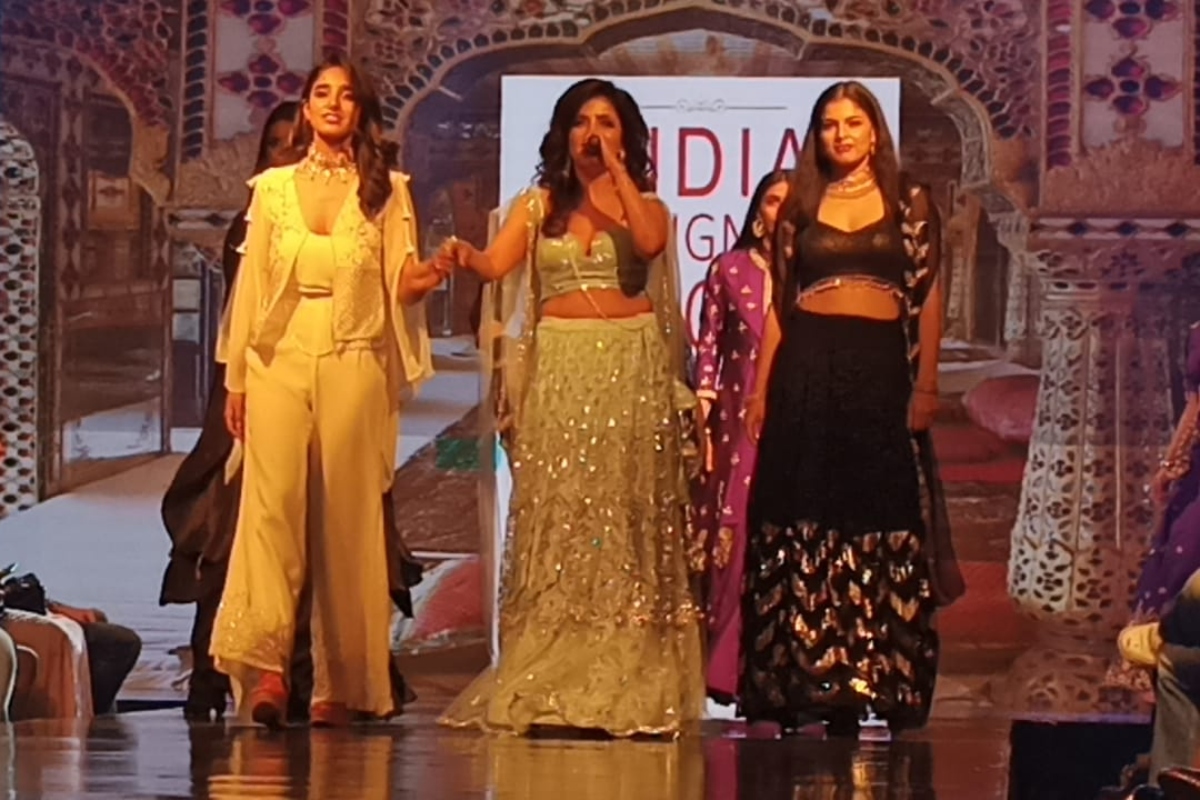 New Delhi: The action-packed season 3 of the India Designer Show was held in Delhi displaying extravagant collections of promising and young designers. The show was a big success portraying exciting luxury lifestyle designs in New Delhi.
Here, glamour was at its peak when many recognised celebs including Hina Khan, Kainat Arora, Stefy Patel, Shibani Kashyap, and Hitha ramped up the stage.
The India Designer Show 2022 was exclusively sponsored by prominent brands like Mens Craft, Metaspace, Tycoon Magazine, Juice Bucket, Archies, Prabhatam Group, Brand Monkey, our favourite radio station Red FM, Leaf Studio, BRICS Chamber and Bro Code. The dynamic advertising and productions too supported the show. The show was filmed by eminent photographer Gaurav and styling partner Sanya Anshula.
First, this beautiful day-to-evening event featured a remarkable collection 'NAZAR' by designer Rosy Ahluwalia. Her bespoke NAZAR collection depicted a different signature of cuts and embroideries. She launched Delhi's foremost semi-bridal khadi collection. Rosy explained Khadi as an essential element of her creative side & wishes to promote it worldwide.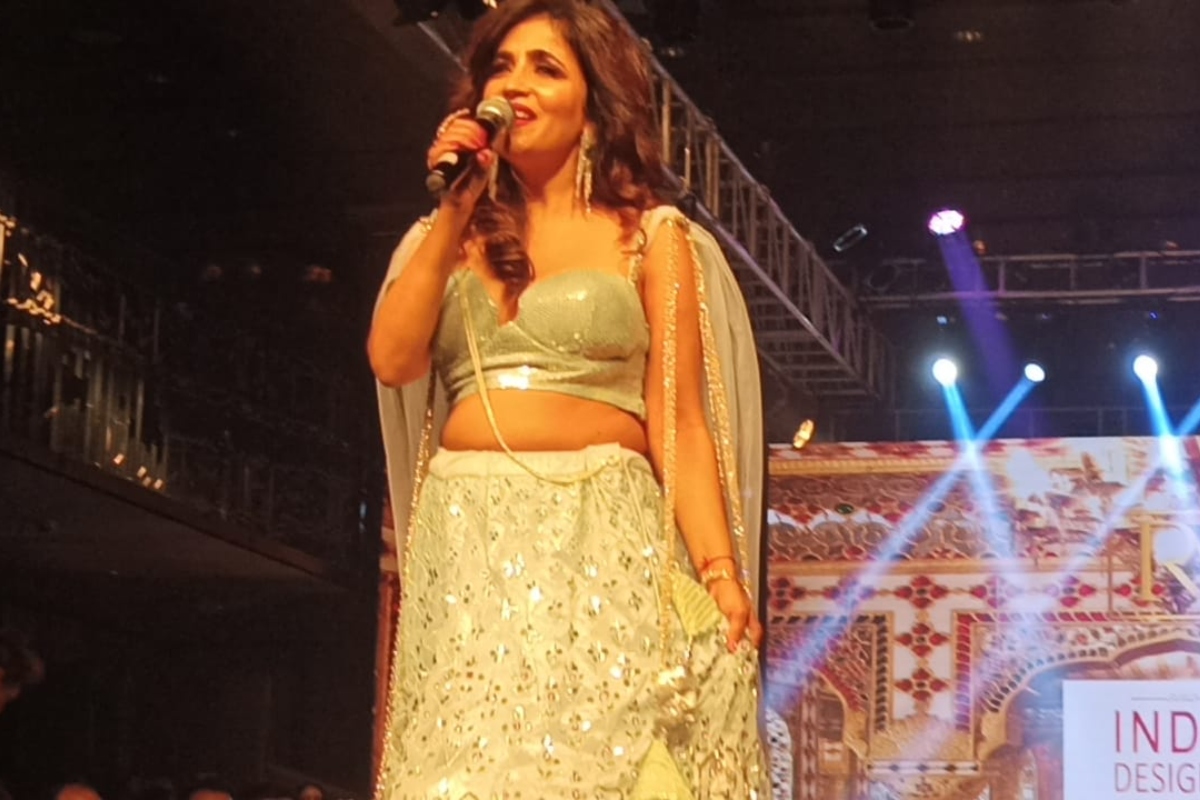 "Our main motive by organizing IDS every year is to showcase and celebrate the real essence of Indian designs, fashion and creativity" says Founder and host of India Designer Show "Mr Ronit Aggarwal".
After this extravagant Indian touch of Khadi, a rising young designer Rinkuu Das showcased her latest beautiful collection of Jute Embroidery on Handloom Chanderi. Her consistent efforts and experience of 11+ years launched her brand OO's in 2010. Rinkuu has been designing sarees as a hobby since her college days and gained great fanfare then as well.
Amit Bhardwaj, did the mega show finale with his fresh collection of Meami Fashion. Models and show stoppers dazzled in their vibrant collection of designs. Show opening was done by actress Stefy Patel and closing walk by actress Hina Khan.
Up next, in the second show Sanjay Mittal took over the stage with a display of 'Space Queens: A Secret History of the Stars'. His collection was inspired by Warq. In earlier times, Warq was only used for sweets, but now we have brought a new trend by utilising Kailash Chand Warq on human bodies & faces too. Sanjay Mittal, Director of Kailash Chand Warq Wala has been an inspiration for decades in the Industry.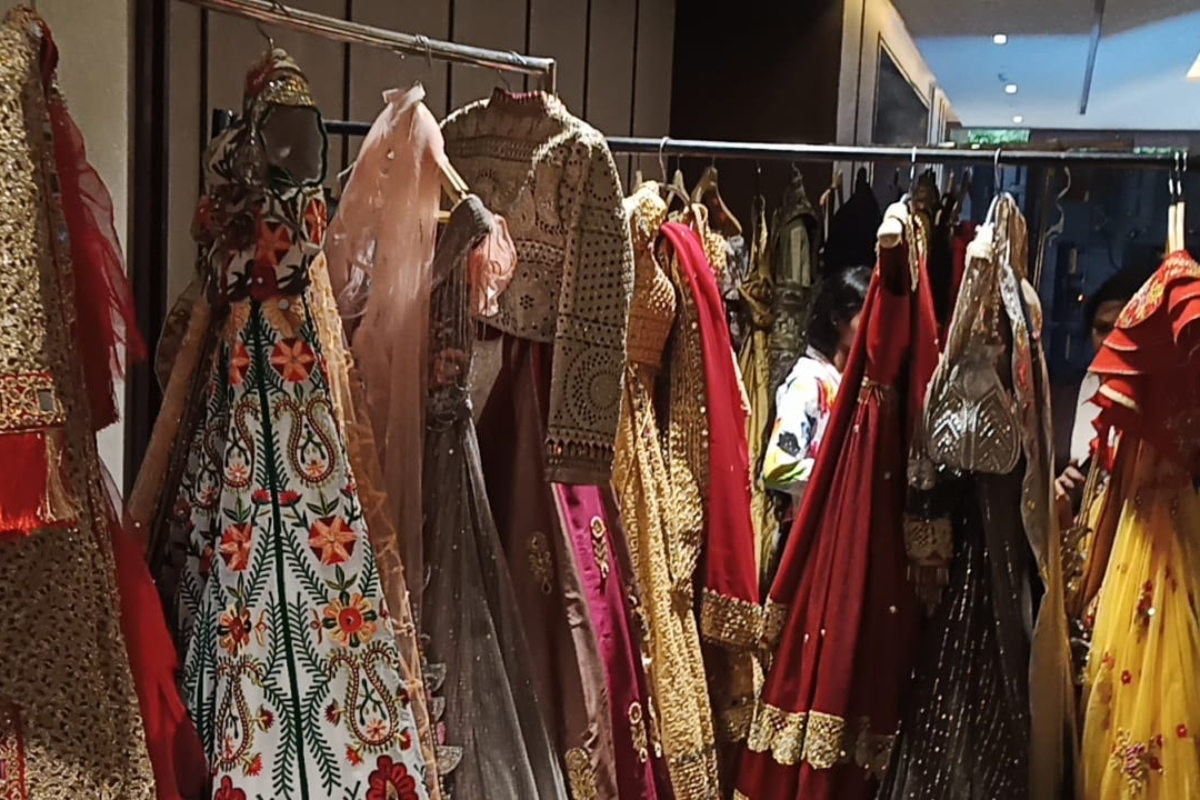 "These designs showcased by Indian designers today are purely world class, we are sure India will be seen as design and fashion capital of the world, that's what is the aim of India Designer show is" said co-host and co-founder Mr. Bibin Babu.
Later, the stage was taken over by Aditi Jain, an Elite Event Award Winner for excellence in couple coordinate outfits. Her journey of building this beautiful label 'ADITI JAIN' began in July 2021.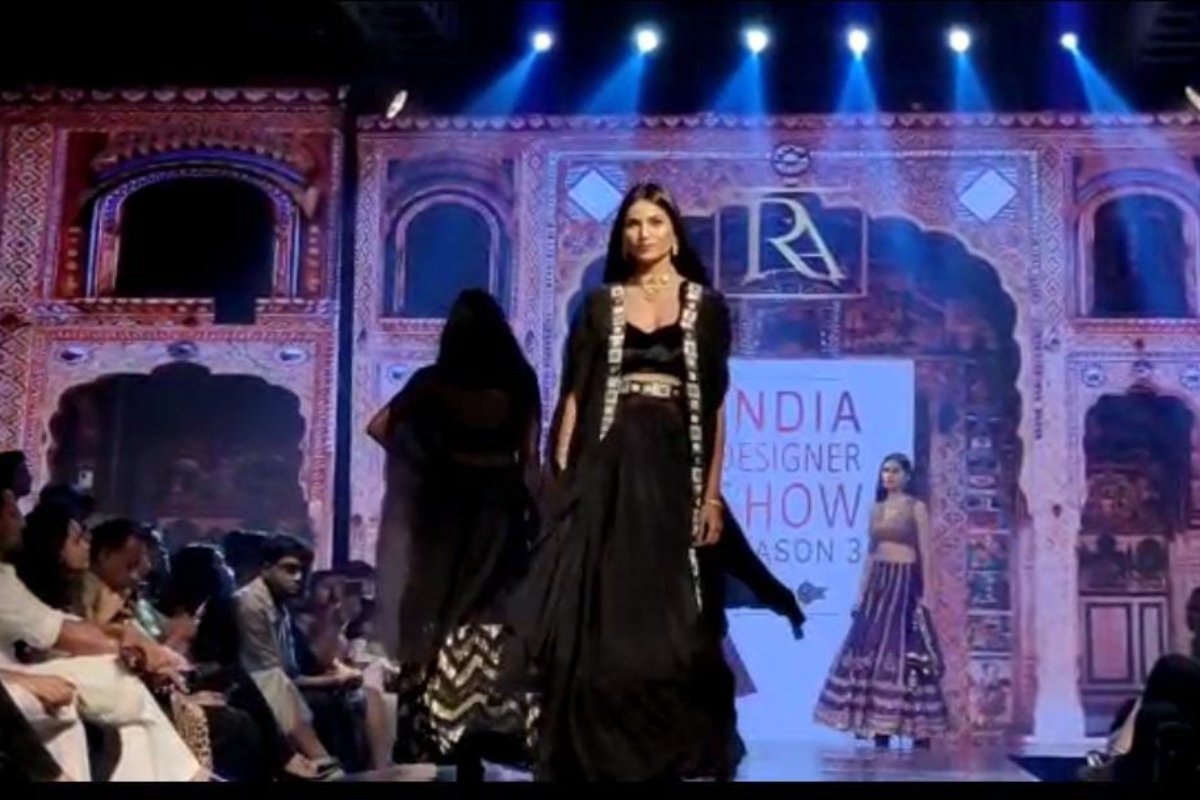 Aditi was inspired by the Indian ethnic wear with the 'fondness for nature' label established in Delhi. Her idea behind this label was never just to create designer garments but also to provide one-stop shopping for people in fashion. In 2017, she attended a summer exchange program in Switzerland in fashion management.
An amazing collection by young and prospering designer Neharika Sharma was showcased on the stage.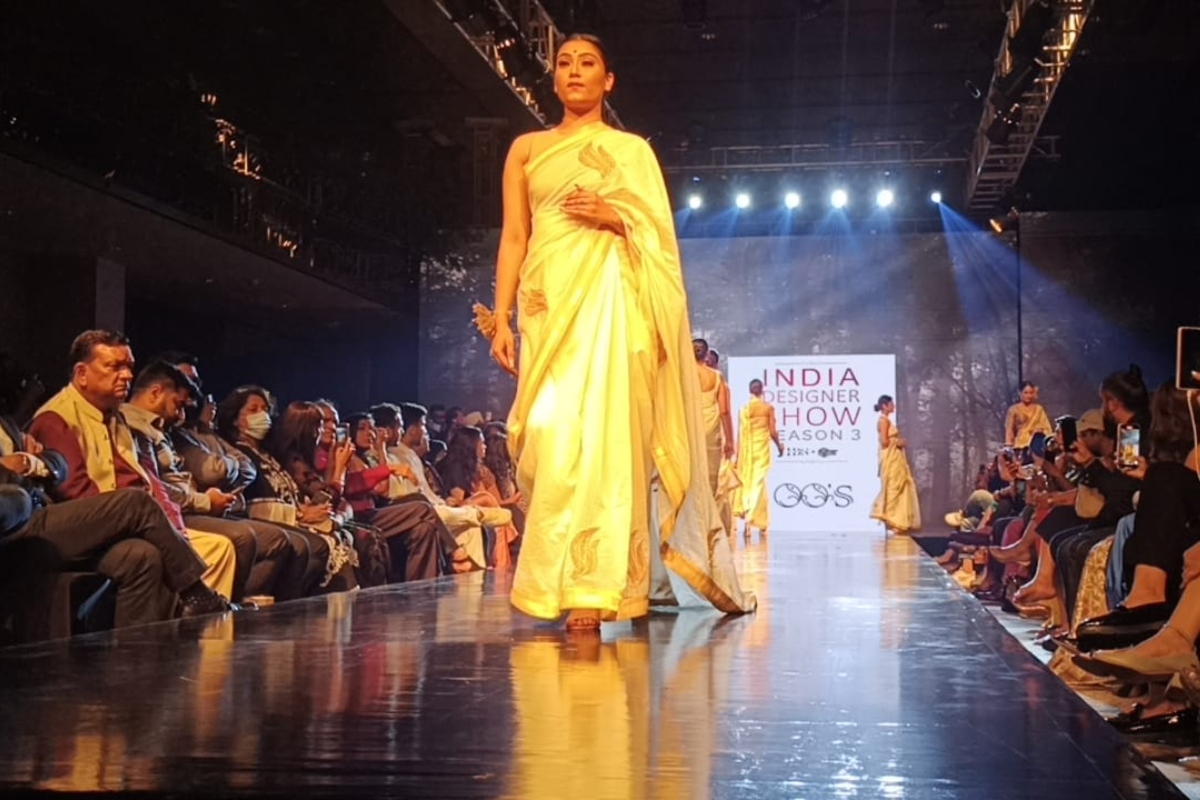 The show was attended by eminent personalities including businessmen, industrialists, top bloggers, buying houses, Diplomats and High Commisioners from Italy, Argentina, Zimbabwe, Russia, South Africa, Turkey and more
"I have never seen a better organised show like India Designer Show with such elegant designs of clothes and jewellery, extremely happy to be part of it" Said Bollywood actress Hina Khan.
There was a phenomenal 'Wazir C' fashion label ramped by CHITVAN WAZIR. This brand promotes sustainable fashion and believes in promoting the same. 'Wazir C' is India's first luxury apparel brand that seamlessly merges traditional Kashmiri Art with Western and indo-western outfit styles. The show including Wazir C has helped Kashmir artisans to showcase their talents and Kashmir nourish their artisanal acumen and get recognition.
After this, an exquisite collection inspired by Journey of Flowers, Blissfully Blossoming during the Spring Season was shown by talented Maninder Gulati. This fresh collection, "बहार" featured Intricate Hand Crafted Motifs representing the Blossomed Flowers of Season bringing layers of Emotions and Moods to the entire piece.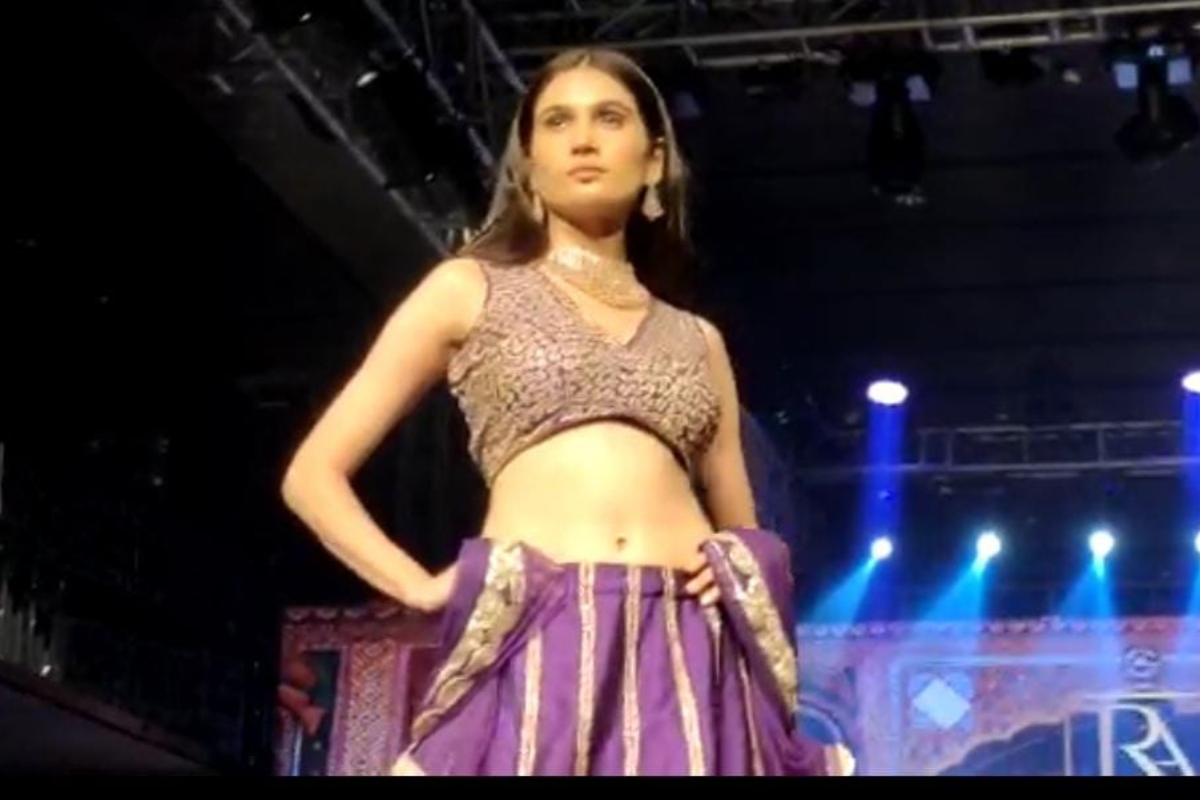 By evening, after an extravagant & mindblowing collection showcase, a renowned brand FDDI led the stage as showcasing exclusive range of fashionable LGAD show. FDDI joined India Designer Show season 3 as a skill partner.
FDDI is a premier academic and training institution dedicated to developing and growing the Footwear & Product, Leather Products, Retail and Fashion Merchandise, and Fashion Design sectors.
All participating lined up designers wore fascinating & lustrous jewellery collection from New Light Jewellers and SGL by Shhriti Gupta Lath in the India Designer Show, 2022.