Accused of domestic violence loses temper during counselling, thrashes cops inside police station [VIDEO]
Interestingly, the incident took place inside the premises of a police station in the Mainpuri district of Uttar Pradesh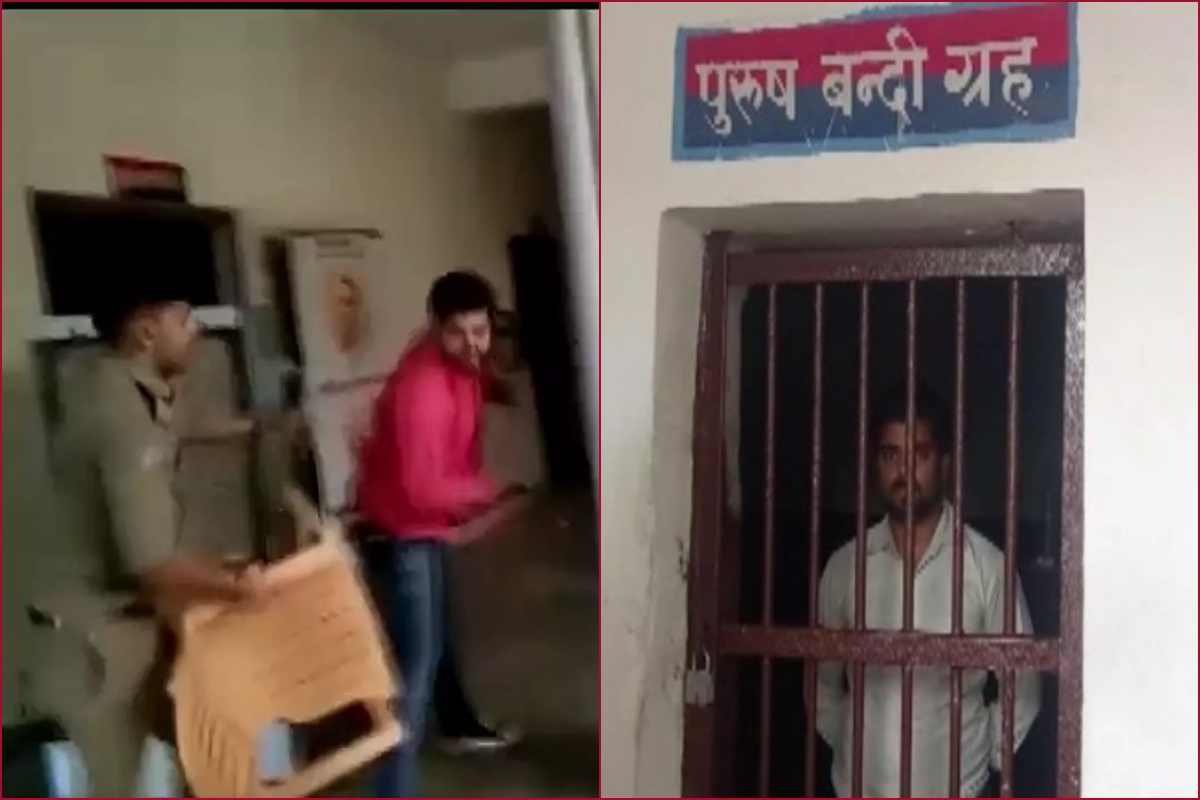 New Delhi: The news of a citizen beating up an on-duty police officer might come as a shock in many countries across the world and could invite strict legal action followed by years of jail prison time.
Though in India, we're not only familiar but also used to such instances. A recent viral clip is the newest, yet not the last addition to this list, wherein a man who was called by the police for counselling end up beating an on-duty cop.
Interestingly, the incident took place inside the premises of a police station in the Mainpuri district of Uttar Pradesh, nearly 250 km away from state's capital Lucknow.
According to a report by news agency ANI, the youth is accused of domestic violence and was called for a counselling session by the police for the same, wherein he lost his temper and attacked a police officer. The man is said to be mentally ill.
Madhuvan Kumar, ASP of Mainpuri said, "He had been called on the complaint of domestic violence. He beat up a police officer inside the police station. His family has stated he is a patient with mental illness, we will take that into account if they produce supporting documents."
Kumar further confirmed that the man has been booked under related sections of IPC and has already been detained by the police.
In the video clip, the man can initially be seen engaged in a verbal spat with the cop. Moments later the accused loses his temper and starts throwing punches towards the official. The cop blows to him in defense and the two can later be seen engaged in a violent brawl.
Watch:
#WATCH | Young man loses temper, beats police official inside a police station premises in Mianpuri UP. He had been called for counselling in connection with another case.

(Note: Abusive language) pic.twitter.com/WhYJwa95NQ

— ANI UP/Uttarakhand (@ANINewsUP) July 5, 2022
Later, the fight came to an end when other police officials present at the site intervened and took the man away from the cop. The video has gone viral on microblogging site Twitter.