Anand Mahindra shares pic of 'latest technology' to dry clothes, leaves Netizens amused
Twitteratis found themselves instantly connected to the caricature, with many filling the comment section with relatable experiences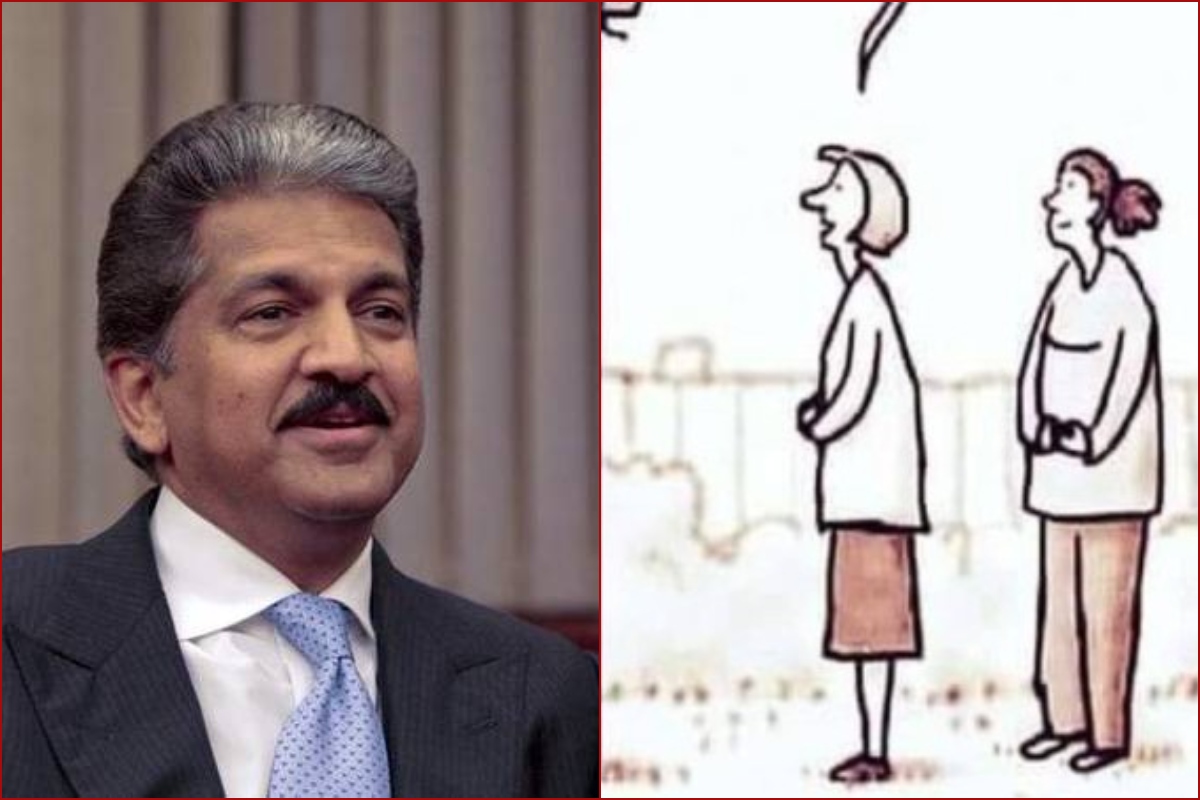 New Delhi: Many a time we hear the term 'latest technology' for something, though on investigating properly we only end up finding it to be the very basic technique that the world has been using for ages.
On a relevant note, business tycoon Anand Mahindra's latest Twitter post about the 'latest technology' of drying clothes has left the internet in splits.
Mahindra took to his Twitter handle on Saturday and shared a caricature of two women chatting beside a regular rope hanging in a lawn from both its ends with washed clothes drying over it.
One of the women can be seen telling the another one, "It dries the washing using the latest technology – a combination of solar and wind power".
"Sometimes, the 'latest' technology is just about going back to the basics…", he wrote in the caption.
Sometimes, the 'latest' technology is just about going back to the basics… pic.twitter.com/q8HceJDcC4

— anand mahindra (@anandmahindra) July 15, 2022
Twitteratis found themselves instantly connected to the caricature, with many filling the comment section with relatable experiences.
Check top reactions here: 
Old is gold pic.twitter.com/B4aBofpGfv

— Swati Swagatika (@SwatiSwagatik20) July 15, 2022
Yeah it should be. A Technology means it make the life or work easy. But A best technology , which make the world a better place to leave along with taking care of the environment as well 🙂

— Aurobindo Nayak (@Iamaruu) July 15, 2022
Sometimes, latest technology is understanding that humans & other life forms are the most efficient machines nature has created (in terms of energy consumed and specific type of output expected).

May be next XUV or SCORPIO will be inspired by nature ?

— Dr.Harley Krishna (@DrHarleyK) July 15, 2022
Too many useless & senseless things in the name of technology, EOD everthing is about making money.

— spselva ? (@spselvablogg) July 16, 2022
Sir,look at this innovation.forwarding as received.hats off to the gentleman (Engineer) who felt the pain of Ox pic.twitter.com/75TxloA88h

— Dhamodharan Rajagopalan (@DhamodharanRaj9) July 16, 2022
— Motyar (@motyar) July 15, 2022
Since the caricature was posted first, it has garnered over 9k likes and hundreds of retweets till this article was written.