Arunachal Pradesh: Military chopper crashes near singging village, 2 bodies recovered
Military chopper crashes near Arunachal Paradesh's singging village today.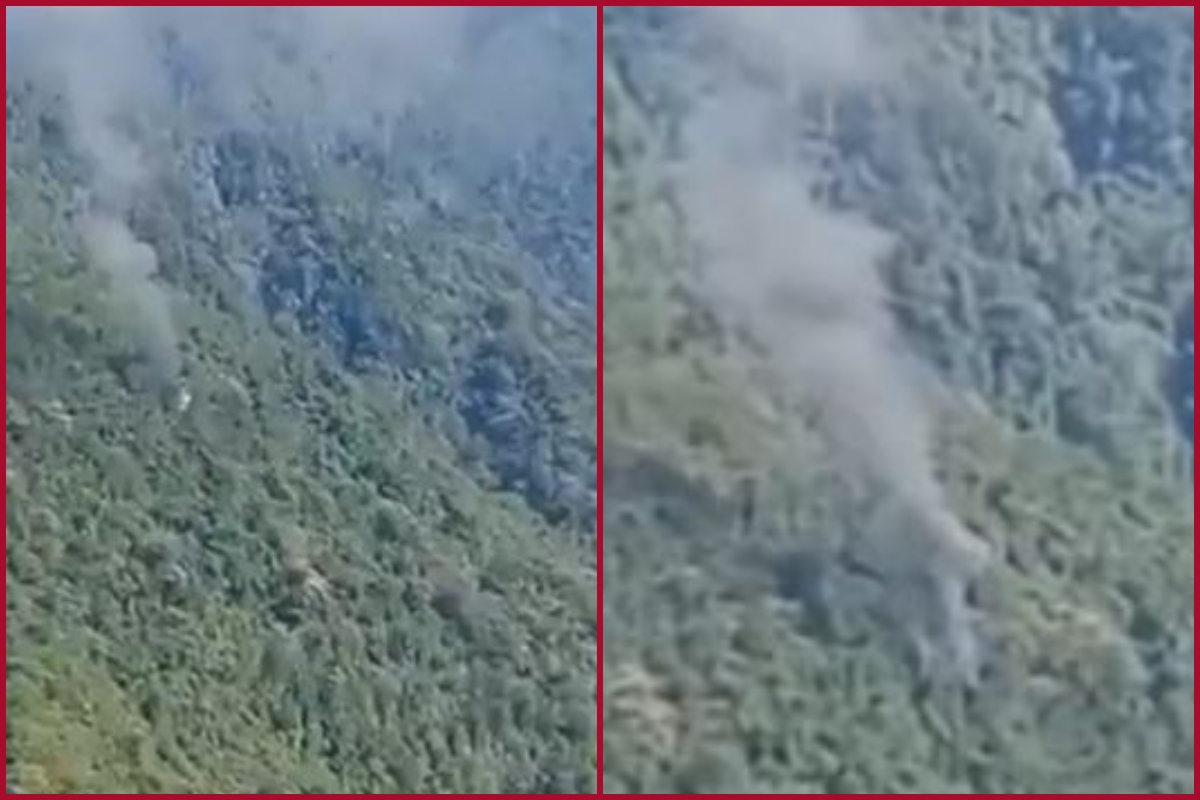 New Delhi: In yet another tragic incident, a military chopper crashed near Arunachal Pradesh's singging village today (October 21, Friday) at around 10:40 am.
Defence PRO, Guwahati said that the accident took place 25 kms away from the Tuting headquarters in the Upper Siang district.
The accident happened shortly after taking off from Likabali this morning. The chopper was carrying army personnel and was on a regular sortie
According to the reports, the site of the accident is not connected by road. It is sid that locals are also involved in the rescue operation.
The Indian Army said, two dead bodies have been recovered and a search operation is underway to recover the third body.
Taking to Twitter Kiren Rijiju twitter the video of the helicopter crash, he wrote-
Received very disturbing news about Indian Army's Advanced Light Helicopter crash in Upper Siang District in Arunachal Pradesh. My deepest prayers ? pic.twitter.com/MNdxtI7ZRq

— Kiren Rijiju (@KirenRijiju) October 21, 2022
More details awaited.
Earlier on October 5th,  a Cheetah helicopter crashed near Tawang area of Arunachal Pradesh, an Indian Army pilot lost his life.
Also Read: Kedarnath: Helicopter carrying pilgrims from Phata crashes, 7 dead