Avalanche at Sikkim's Nathula border area; 6 tourists feared dead, many trapped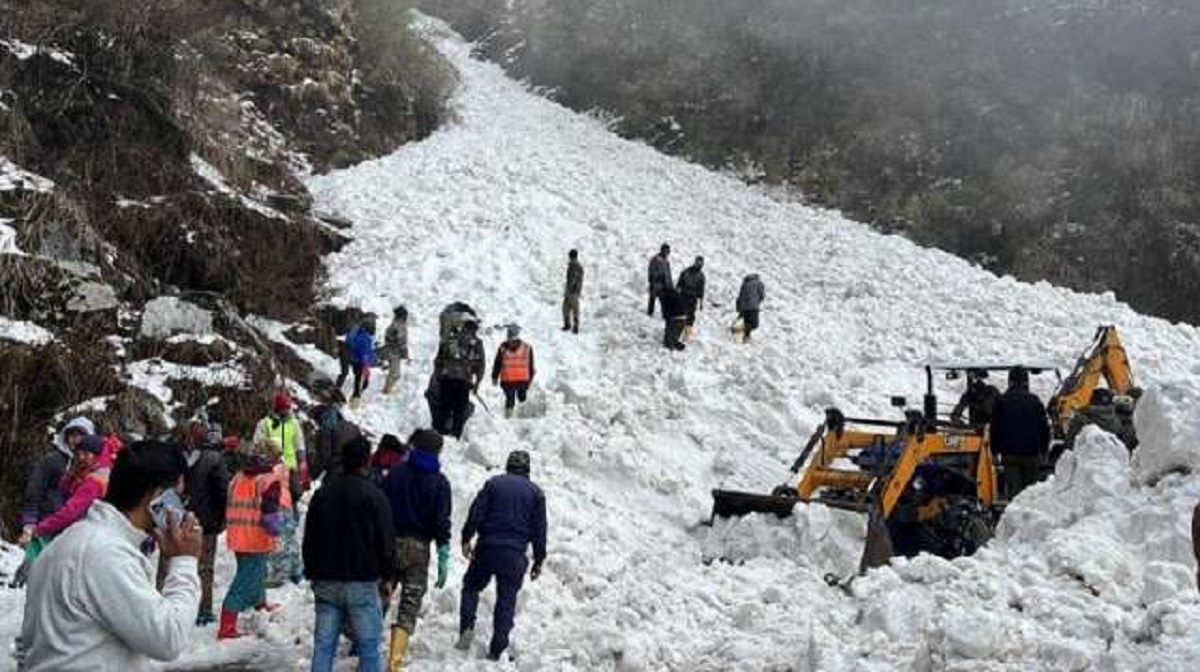 New Delhi: At least 6 tourists are said to have been killed & a dozen injured after a major avalanche struck the Nathula border area of Sikkim on Tuesday afternoon, reports said.
Many tourists are still believed to be trapped under the heavy mound of snow.
Unofficial reports claim that about 350 tourists are still stranded as the area was cut off. About 80 vehicles are said to have been rescued so far.
According to Border Roads Organization (BRO), the avalanche hit 14th Jawaharlal Nehru Road, which connects Gangtok and Nathula pass. At least two dozen people are said to have been trapped under the snow, after the avalanche.
VIDEO | Six tourists dead, several others feared trapped as massive avalanche hits #Nathula in Sikkim. pic.twitter.com/d7lT5AYyp1

— Press Trust of India (@PTI_News) April 4, 2023
According to a BRO statement, out of 25-30 trapped tourists, 22 people have been rescued.
Though, relief &rescue operation are going on a war-footing level to recover the tourists feared trapped under the snow, more casualties are likely, reports said.
Some local reports claimed that the area had presence of more than 100 tourists when the avalanche struck the region. It happened around 12.20 PM today.
Reports of some tourists trapped in Avalanche on road towards Changu

Prayers????

4th April 2023#Sikkim pic.twitter.com/pVqaJm2nYq

— Weatherman Shubham (@shubhamtorres09) April 4, 2023
Several videos of avalanche & trapped stories surfaced on social media.
Nathula Pass is a popular location, close to the China border and is thronged by thousands of tourists every year because of its scenic beauty & picturesque locations.
Local news reports stated that the incident took place around 12:20 PM. Tourists were on their way on the Jawaharlal Nehru Marg when incident triggered.