Balakot Air Strikes anniversary: Here's what happened on February 26, 2019 at 3.30 am
The IAF's Mirage 2000 fighters released their Spice 2000 penetrator bombs, each packed with 90 kg explosives, soon after.
February 26, 2021 09:15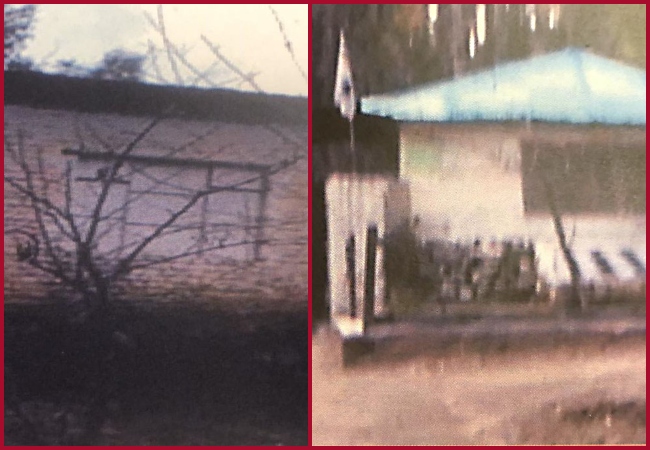 Balakot Air Strikes anniversary:  On February 26, 2019 at 3.30 am, the Indian Air Force (IAF)  had carried out an airstrike in Pakistan's Balakot targetting Jaish-e-Muhammed's (JeM) terror training camps in response to a terror attack on CRPF convoy in Jammu and Kashmir's Pulwama (Feb 14) in which at least 40 personnel were killed.
All you need to know
The Balakot Air Strike was conducted by the seventh and ninth squadrons of the Indian Air Force.
The Balakot air strikes were carried out in retaliation to the Pulwama attack on convoy of vehicles carrying CRPF security personnel on February 14 .
The IAF used the upgraded Mirage 2000 and Sukhio Su-30 MKI to carry out the attack.
The air strike was mainly conducted by 12 Mirage 2000 that flew from the Gwalior Air Force base.
The Mirage 2000 jet fighters, flying three separate formations, flew over north and central India for hours before entering Pakistan.
Here is who said what:
On the anniversary of Balakot Air Strikes, I salute the exceptional courage and diligence of the Indian Air Force.

The success of Balakot strikes has shown India's strong will to act against terrorism. We are proud of our Armed Forces who keep India safe and secure. @IAF_MCC

— Rajnath Singh (@rajnathsingh) February 26, 2021
We salute our Air Warriors who conducted the successful Balakot Airstrikes on 26th Feb, 2019 and scripted a glorious chapter in India's military history.

The message was loud and clear that our nation's enemies are not safe wherever they may hide. It's a New India!

Jai Hind 🇮🇳 pic.twitter.com/C1b6WPmTYL

— BJP (@BJP4India) February 26, 2021
2019 में आज ही के दिन @IAF_MCC ने पुलवामा आतंकी हमले का जवाब देकर नए भारत की आतंकवाद के विरुद्ध अपनी नीति को पुनः स्पष्ट किया था।

मैं पुलवामा के वीर शहीदों का स्मरण व वायु सेना की वीरता को सलाम करता हूँ।@narendramodi जी के नेतृत्व में देश व हमारे जवानों की सुरक्षा सर्वोपरि है।

— Amit Shah (@AmitShah) February 26, 2021