Bengaluru: Girl students engange in street fight with punches, kicks and baseball bat at Bishop Cotton Girls' School
What surprised the users was that a student was even seen beating the others with the help of a baseball bat amidst a lot of noise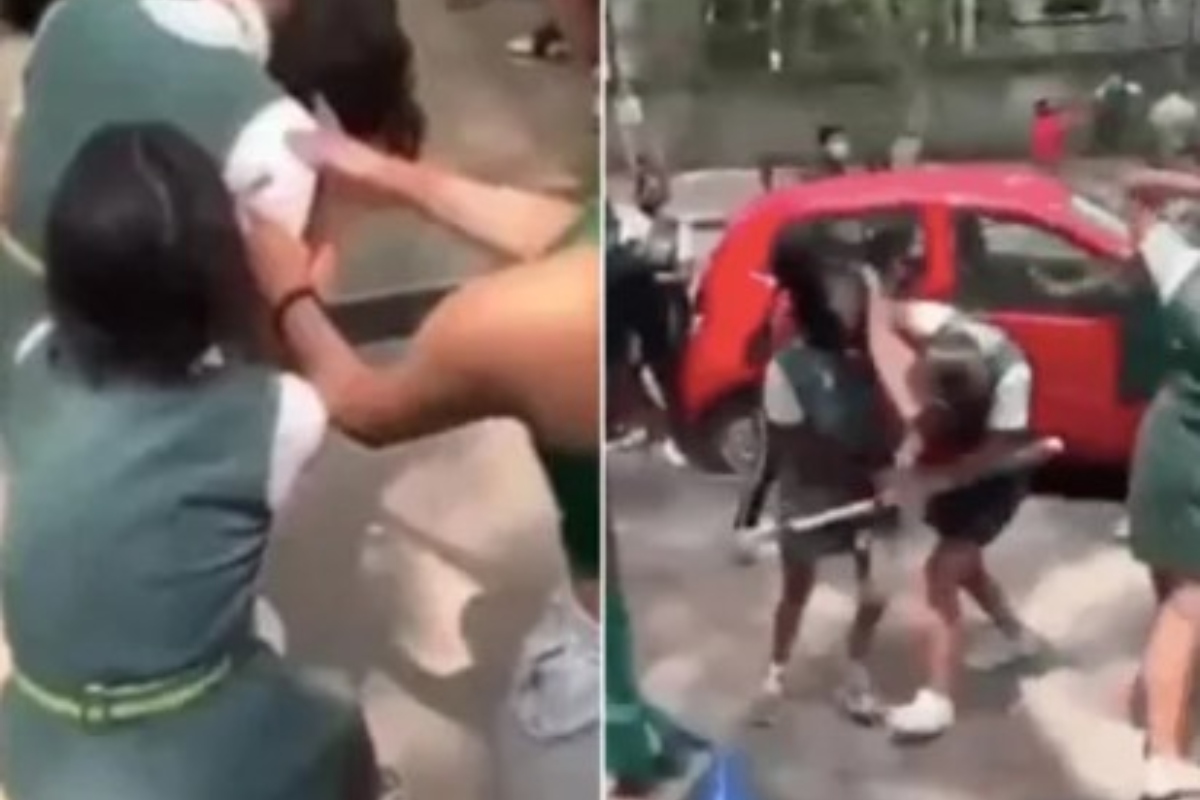 New Delhi: A video of a street fight between two groups of schoolgirls from Bengaluru is getting crazy viral on social media. In the undated video, two groups of girl students can be seen beating each other with kicks, punches, and baseball bats.
Interestingly, all the girls in the video can be seen engaging in the fight while still donning their school uniforms. The time of the incident and the reason behind this violent fight is still unknown.
The now-viral clip shows female students throwing punches and kicks at each other. Some are pulling other ones' hair, while several can be seen slapping and pushing down their rivals. What surprised the social media users was that a student was even seen beating the others with the help of a baseball bat amidst a lot of noise. Some boys were also present on the spot.
As the fight gets dangerous, the onlookers can be seen rushing on the spot to stop the girls from hurting each other. The girls involved in the violent engagement are said to be of Bishop Cotton Girls' School.
Watch:
Y'all need to even if y'all haven't already 😭😭😭 pic.twitter.com/fBbJv9CXoc

— T.sh (@Taha_shah0) May 17, 2022
It is clearly visible in the viral clip that many girls have suffered injuries. Several people intervened in the matter and also tried to separate the girl students. The school authorities neither intervened in the fight nor issued any statement on the matter so far. However, there are many user accounts on Twitter that are claiming to be present there at the time of the incident.