West Bengal: BJP worker alleges TMC workers attacked him and his mother; FIR registered
Bharatiya Janata Party (BJP) worker and his mother were attacked in Bengal.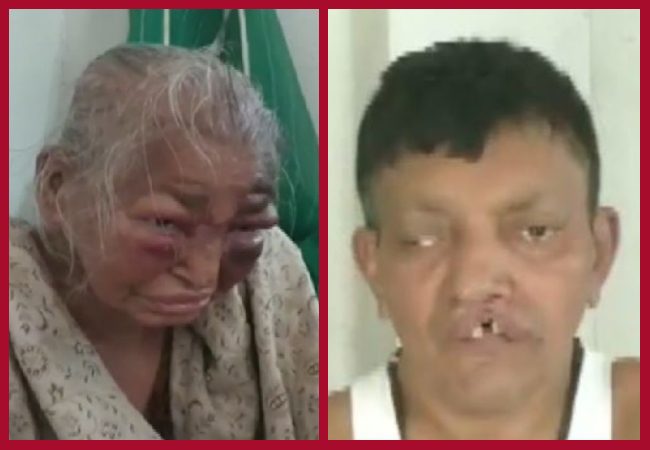 New Delhi: BJP worker Gopal Majumdar has alleged that three TMC workers entered his house and attacked his mother in Nimta, North Dumdum on 27th Feb.
An FIR registered has been registered.
Gopal Majumdar's mother said, "They hit me on my head and neck and punched me. They hit me on my face too. I'm scared, they asked me not to tell anyone about it. My whole body is in pain. "
BJP worker alleges TMC workers attacked him and his mother; FIR registered#WestBengalElections2021 @BJP4Bengal @AITCofficial @MamataOfficial

read more – https://t.co/06J44Ox4a8 pic.twitter.com/1pmTG1sKAK

— Newsroom Post (@NewsroomPostCom) February 28, 2021
BJP worker on attack
The  BJP worker said, "On Friday night, some men broke down the door of my house with sticks and entered inside. They yelled at me for being with BJP and started beating me. The butt of their revolver hit the back of my head. Then I fell to the ground and my chest and abdomen pained. I don't know who carried out the attack, but they must be TMC thugs. I lodged a complaint with the police".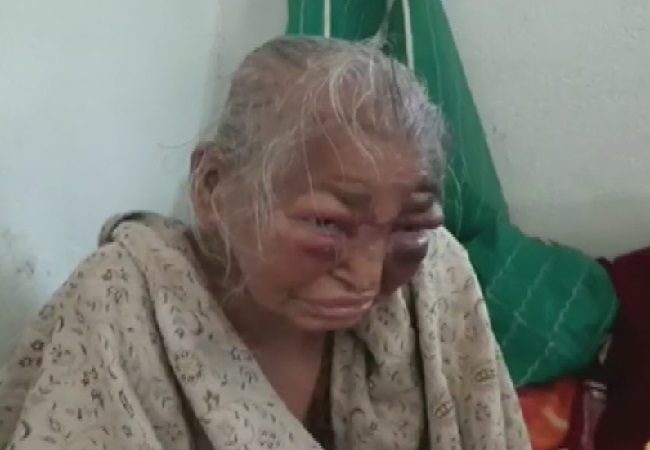 TMC denies allegations
Meanwhile, Nirmal Ghosh, Bengal TMC MLA from Panihati Assembly Constituency has denied the allegations. He said that the incident is a domestic matter between family members and has nothing to do with TMC.
"We have found that the incident in North Dudum's Nimta area is a family matter and the fighting happened among family members. It is their internal matter. TMC has nothing to do with this incident. It does not suit the BJP to make such false allegations on TMC," said Ghosh.
Here is who said what on the incident:
TMC workers beat up this 70 years old lady because her son supports the BJP. What can be more shameful than this? The level of politics in West Bengal has fallen badly. #Shame pic.twitter.com/6eT7ZyWCjh

— Manoj Joshi (@actormanojjoshi) February 27, 2021
This poor lady, who is 70 years old, was beaten up by TMC workers because her son supports the BJP. I truly hope this election will be the end of rule of these goons in West Bengal. pic.twitter.com/n1nPE5XlAt

— Ishita Yadav (@IshitaYadav) February 27, 2021
TMC Goons attacked old woman because she is mother of BJP Karyakarta. @mamataofficial Didi is she not daughter of Bengal ? pic.twitter.com/ZbLIQYiNQP

— Tajinder Pal Singh Bagga (@TajinderBagga) February 27, 2021
This image will change the fortune of West Bengal forever!

A seventy year old woman beaten up by TMC workers just because her son supports BJP. pic.twitter.com/LJ5fF048SB

— Monica (@TrulyMonica) February 27, 2021
See the condition of a mother in Bengal.

She was beaten brutally by TMC goons only because her son is a @BJP4India karyakarta.

There can be nothing shameful than this.

— Y. Satya Kumar (@satyakumar_y) February 28, 2021
जब नाश मनुज पर छाता है, पहले विवेक मर जाता है।

See was beaten by TMC goons because her son is a @BJP4India karyakarta.

Witnessing the sheer rise of BJP's popularity in WB, the TMC thugs have even forgotten the basic decorum of humanity and have resorted to full gundaism. pic.twitter.com/yrdqRuNmt3

— Y. Satya Kumar (@satyakumar_y) February 28, 2021