Congress' Khushbu Sundar dropped as AICC spokesperson
October 12, 2020 09:47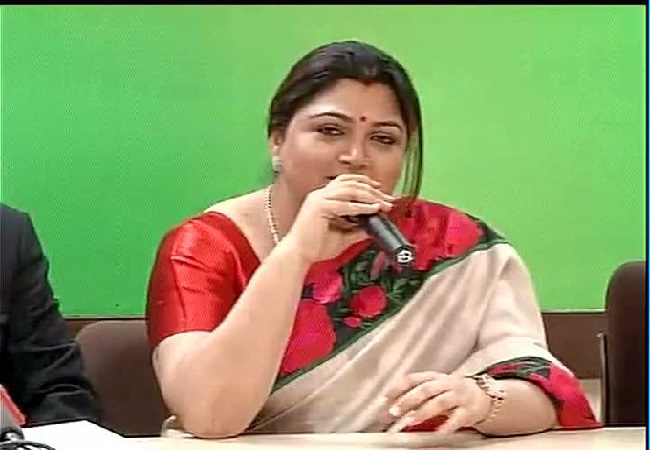 New Delhi: Popular actor-turned politician Khushbu Sundar is likely to join the BJP today after she was dropped as Congress' AICC spokesperson.
She has been with the Congress close to six years since 2014.
The Congress through a release dropped the Tamil Nadu leader from the post of AICC Spokesperson today "with immediate effect." Sundar, along with former Indian Revenue Services (IRS) Officer Saravana Kumar, who had taken voluntary retirement, will join the BJP at around 12:30 pm at an event in party headquarters in the national capital.
Earlier , she was in the after she welcomed Modi Government's New Education Policy 2020. But later she had apologized to Congress leader Rahul Gandhi for taking different stand.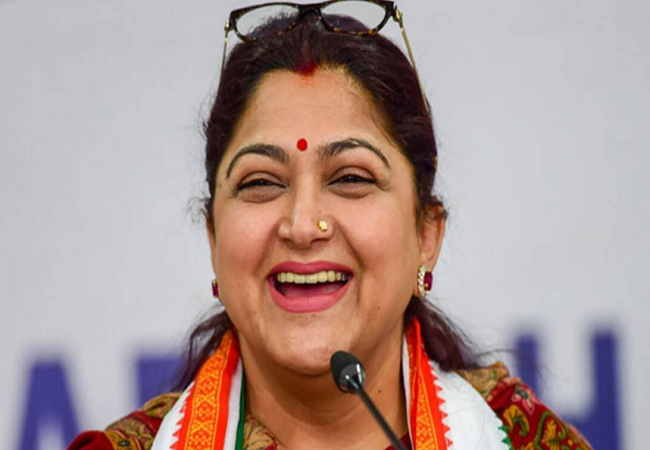 "My stand on NEP 2020 differs from my party n I apologize to RahulGandhi ji for that, but I rather speak the fact than be a head nodding robot or a puppet. Everything is n cannot be about agreeing to ur leader, but about being courages (sic) to voice ur opinion bravely as a citizen," she added.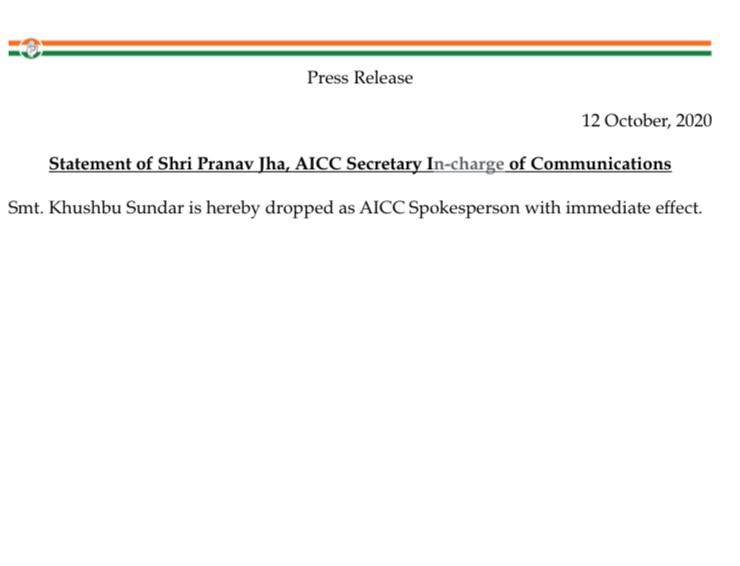 This is a developing story.