Countdown has begun; after 25 days from now, TMC will be rooted out of Bengal: CM Yogi
Ahead of the assembly election in WB, CM Yogi addressed rallies in Jalpaiguri, Kurseong Ground and Kaliaganj College on Wednesday.
April 8, 2021 10:32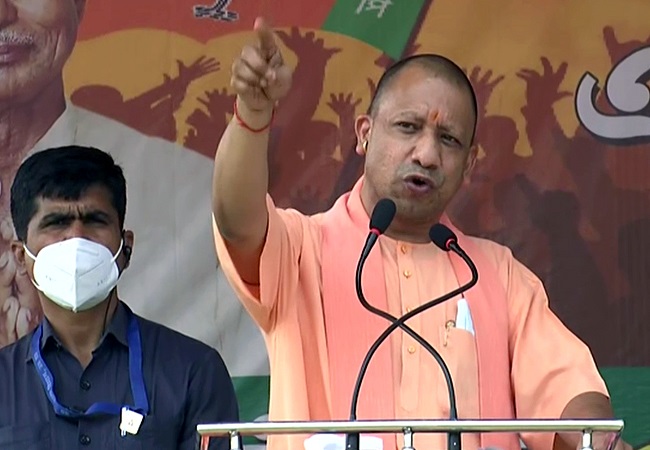 New Delhi: Storming the bastion of the Mamata-led TMC Government, Chief Minister Yogi Adityanath said that if Mamata had shown her anger in the right direction then the situation of Bengal would have been far better.
"Mamata Didi is so frustrated these days that she is irritated with the name of Shree Ram. I ask why? She should show her anger on BJP, not on Lord Ram," said CM Yogi commenting that the WB election forced Mamata Banerjee to take to 'Chandi Path' in the temple.
Challenging his counterpart in her own turf on Wednesday, BJP's star campaigner said that it is a matter of days when the magnificent state will get rid of the hooliganism of Trinamool Congress, and BJP will re-establish the identity of Bengal and carry forward a new positive change.
Yogi said that once BJP comes into power, two things will definitely happen in WB. A Sonar Bangla (Golden Bangla) will be established, which will promote art, literature, and other such sectors and all the TMC goons will have a hard time.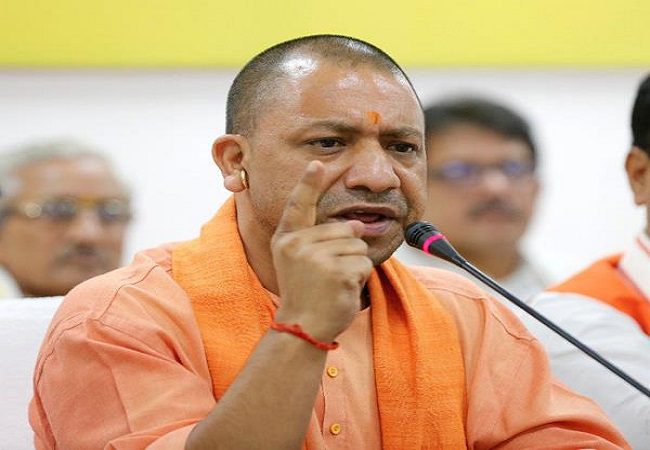 Giving a glimpse of the development model of UP from the election platform of West Bengal, the CM said that Prime Minister Narendra Modi always dreamt of providing a roof to every homeless person, and to fulfill his dream he did every possible effort. In this regard, more than 40 lakh houses have been constructed under the Pradhan Mantri Awas Yojana.
In the state, as many as 1.57 crore people have been provided free gas cylinders, 4 lakh youth have been provided government jobs, and over 1.5 crore people have been given employment opportunities.
Before four years, Uttar Pradesh was lagging behind in development, but as soon as Yogi Government came into power, it made all possible efforts to make Uttar Pradesh one of the best states in the country.
This could have happened in Bengal as well, but first, Congress trampled Bengal, then the Communists looted it, and now for ten years, Bengal has been devastated by TMC hooliganism, Yogi said adding, "I am shocked to see TMC's malpractices here. BJP has come here to end this hooliganism, " he declared while addressing a series of election meetings in his campaign of WB assembly polls.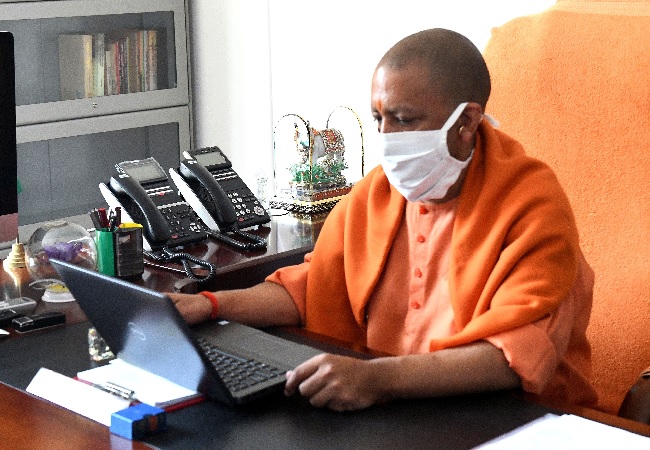 Talking about the Panchayat election in Uttar Pradesh, Yogi said that every time Panchayat Elections are held in WB, violence happens. "Uttar Pradesh is conducting Panchayat election in such a peaceful way that no violence has occurred till now."
Ahead of the assembly election in WB, CM Yogi addressed rallies in Jalpaiguri, Kurseong Ground and Kaliaganj College on Wednesday.
West Bengal has always been a land of cultural nationalism in India. It has been the land of the revolution for the country's freedom struggle. Today it hurts us, the entire country when we see an environment of anarchy here, Yogi said.
"It is due to this attitude that people in Bengal find it difficult to conduct their religious rites." He said adding that people found it difficult to observe Durga Puja and Saraswati Puja unhindered in the state.
Launching a scathing attack on Mamata for not showing sympathy to the people of her own constituency, CM Yogi asked her why the people of WB have been kept unaware of the schemes launched by the Central Government towards their welfare and growth.
"Like Uttar Pradesh, the state of Bengal also needs to have a 'double-engine' government so that the welfare schemes of the Centre could be implemented here,'' he said while addressing the series of elections rallies on Wednesday.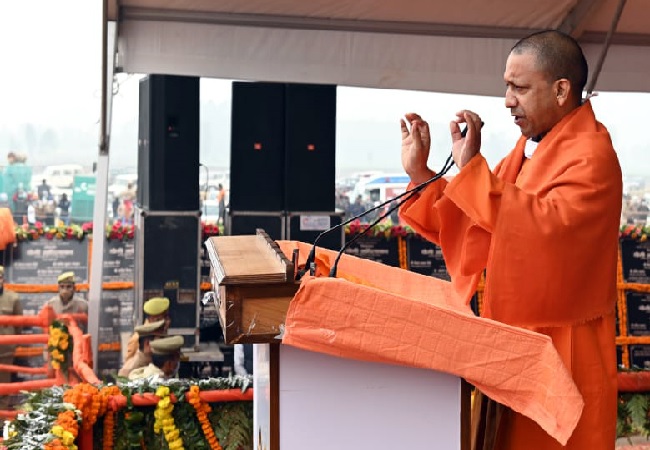 West Bengal which was once considered prosperous, has now lost its all resources as Congress, communists, and TMC looted everything, leaving the state in a lawless and corrupt situation, said the Chief Minister while addressing a rally on Wednesday.
Expressing his sadness on the brutal murder of more than 130 BJP workers under TMC's rule, Yogi said, "Goons sheltered by the Trinamool Congress will be tracked and sent behind bars within a month of the Bharatiya Janata Party forming government in Bengal."
Stating that BJP is fully committed to construct the Sebok bridge here, he asserted, " The central government wants to give money for its construction, but the government of Bengal does not want to take money, because if the construction will take place, illegal mining will be sstalled and TMC people will not get a chance to loot the state."
Expressing gratitude towards Prime Minister Narendra Modi for realising the dream of 'Ek Bharat, Shreshth Bharat', he said that abolition of Article 370 from Kashmir and the construction of the magnificent Ram temple in Ayodhya took place after the change of government at the Centre in 2014.
Today, if the people of West Bengal want to buy land in Kashmir, they can easily get it.
Slamming the ruthlessness of the Mamata-led TMC Government, Yogi asserted, "Why she did not let any industry, medical college, IIT, airport, railway track, and hospital established in the state. Why there is no work done for the welfare of the state and people." adding that "BJP wants 'Vikas' for all but Didi wants 'Vikas' for herself and her party."
Rich Culture Of WB Can Be Only protected By BJP
Chai Bagan speaks volumes about the rich historical treasure of the state of West Bengal. The identity and rich culture of the state can only be protected by BJP.
Lambasting at Mamata for showing no sympathy to farmers, Yogi said, "Didi has sympathy for the people who exploit the farmers. People working in Chai Bagan get Rs 350 elsewhere, whereas, in Bengal, they did not even get Rs 200."
Gorkha people of the state are directly connected with the Nath community of Gorakhpur. But they did not get respect for what they should have because Didi never interacted with the Gorkha people, neither did the Congress and communists do.
Why Centre's Fund Does Not Reach People
Before a few months, Cyclone Amphan hit West Bengal. The Centre provided money for Cyclone Amphan survivors under the National Disaster Response Fund but it did not reach the public.
Accusing the TMC supremo of presiding an administration full of 'tolabaj' and corrupt people, he asked the people to question Mamata Didi that why no development took place in 10 years?
Modi-led Government Conducted Surgical Strikes
Narendra Modi-led government conducted a surgical strike and airstrike inside Pakistan in a reply to the terror attacks that took place in Uri and Pulwama. It had given the public the confidence that the nation's borders are safe under the Modi government.
Free Education To Every Daughter Of WB
Striking an attack on his counterpart, CM Yogi said that Mamata never thought of providing better education to the daughters of WB. As soon as BJP will come to power, every girl will be provided free education up to Post Graduation.
Bodoland On The Path Of Development
Describing his visit to Bodoland, Assam, CM Yogi said that this is a matter of fact that how fast the region is engaging with the process of development.
The counting of votes will take place on May 2. The contest for the 294-seater Assembly is likely to be a bipolar battle between the Bhartiya Janata Party and Trinamool Congress.