Delhi Pandav Nagar Murder: CCTV footage shows accused woman Poonam & son Deepak disposing body pieces in nearby ground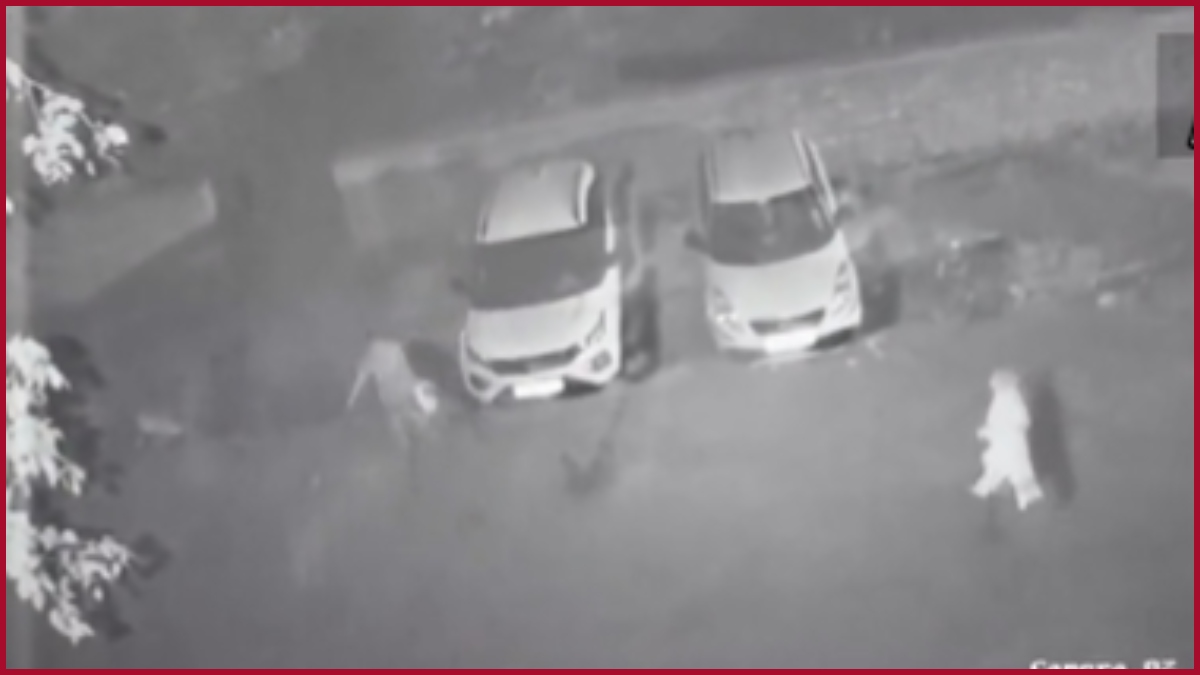 New Delhi: As the investigation into the horror murder case of Shraddha Walkar is underway, Delhi police are said to have cracked a similar crime in Pandav Nagar area.
On Monday, the Delhi Crime branch arrested a woman for allegedly murdering her husband with the help of her son.
The woman killed her husband because she suspected him of having an extramarital affair, said police.
According to the police, the woman and her son allegedly cut the body parts into 22 pieces and then stored them in the refrigerator before disposing of them across several east Delhi neighbourhoods.
The CCTV footage accessed by the Delhi police showed the mother-son coming out at night with a packet with body pieces and then throwing it in the nearby ground.
A woman along with her son arrested by Crime Branch in Delhi's Pandav Nagar for murdering her husband. They chopped off body in several pieces,kept in refrigerator & used to dispose of pieces in nearby ground: Delhi Police Crime Branch

(CCTV visuals confirmed by police) pic.twitter.com/QD3o5RwF8X

— ANI (@ANI) November 28, 2022
The body parts were found by the body parts in Pandav Nagar in June and a case of murder was registered.
However, the investigation did not progress as the body parts had decomposed.
Now, the police have identified the victim and the body parts belonged to Anjan Das.
Anjan Das was allegedly killed by his wife and son in June of this year.
He was first given sleeping pills and later murdered, chopped, and then thrown away.
Delhi | On June 5 some body parts were recovered in Ramlila maidan, East district. Then for next 3 days two legs, two thighs, a skull & a forearm were recovered and then the case was filed: Amit Goel, DCP Crime, Delhi Police pic.twitter.com/2VJwxDeiGg

— ANI (@ANI) November 28, 2022