Double the beds, maintain oxygen supply and conduct more tests: UP CM Yogi issues guidelines for Covid-19 management
Presiding over a high-level Covid review meeting here on Tuesday, the CM asked to make oxygen available to the people under treatment in home isolation.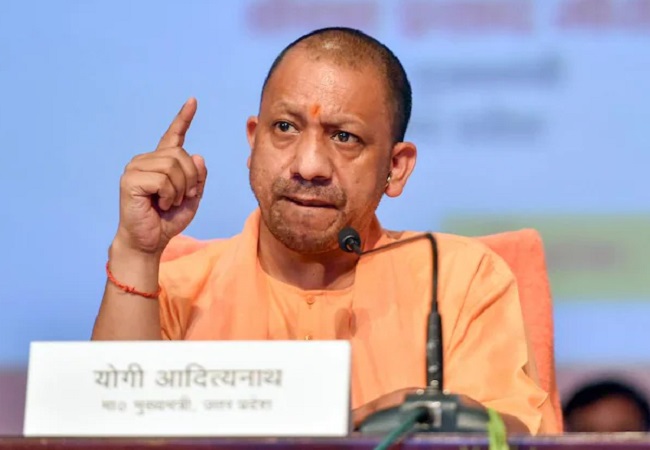 New Delhi: In order to protect the villages from Covid infection, UP Chief Minister Yogi Adityanath has directed to start a Mega Covid Testing Campaign in rural areas of the state from May 5. Under this campaign, monitoring committees will go door-to-door to check people with infrared thermometers, oxygen levels of people will be checked with pulse oximeters. The Asha and Angandwadi workers have been provided special training in this regard.
As many as ten lakh antigen testing of those with or suspected Covid symptoms will be done followed by home isolation, Institutional Quarantine or hospitalisation depending upon the particular case. A medical kit would be given to the patient before being placed in home isolation. The CM has directed the health department to take all the necessary preparations including the increase in the number of test kits, RRT, etc in connection with this massive campaign.
Presiding over a high-level Covid review meeting here on Tuesday, the CM asked to make oxygen available to the people under treatment in home isolation. This system should be implemented effectively in all districts. If a patient's family is trying for cylinder refilling, the person should be helped while the entire operation will be looked after by the Additional Chief Secretary, Home.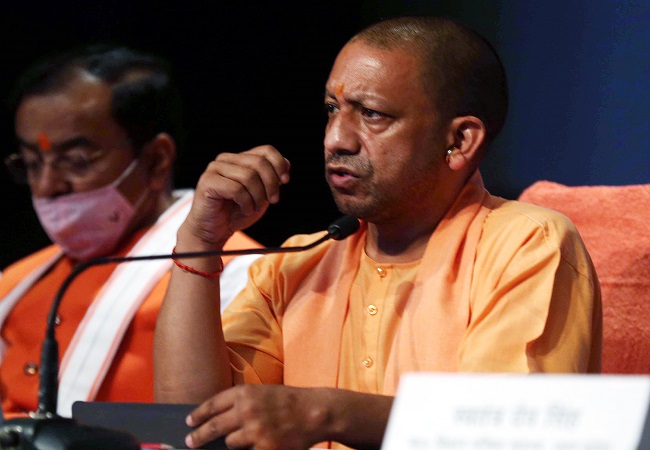 In fact, the recovery pattern has been remarkable over the last few days in the state. In the last 24 hours, 25858 new Covid cases have been confirmed in the state, while 38,683 people have recovered and were discharged during the same period. So far, 10,81, 817,134 people in the state have been cured by defeating Kovid. Clearly, the new Covid cases are decreasing in the state, while the recovery rate is getting better.
Uttar Pradesh is the most testing state having conducted over 4.18 crore tests so far. There were 2,08,558 sample tests in the last 24 hours, of which 1118000 tests were conducted only through RTPCR. The CM has made it clear that the mantra of 'Test, Trace, Treat' should be followed in toto to manage the Covid.
He was apprised that all necessary efforts are being made to improve the supply of oxygen in the state. A total of 700 metric tonnes of oxygen was supplied .on Monday. The oxygen audit has also brought in required results reducing unnecessary consumption or wastage.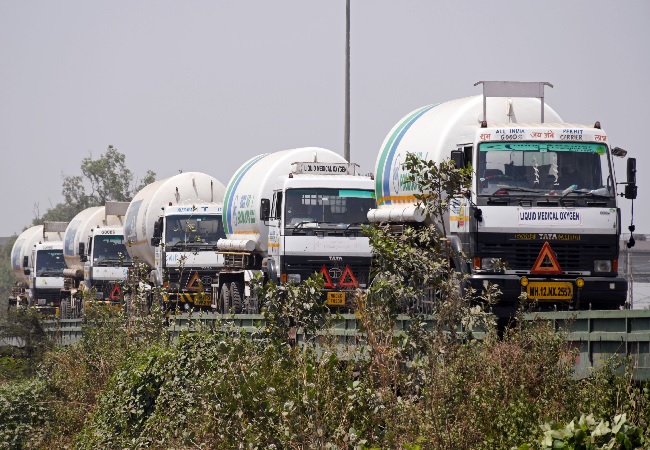 Efforts are also being made to make oxygen gas from nitrogen plants by making technical changes. Special efforts are being made by the Sugarcane Development Department and the Excise Department to generate oxygen in sugar mills and distilleries. Supplies are also being provided directly from the MSME units by connecting them to hospitals.
While the need of oxygen is being assessed in all the districts of the state, a Train carrying oxygen was operated on Monday for smooth supply in Bareilly, Moradabad and adjoining areas. Oxygen has been transported by air service to Agra. Oxygen Express will come with 40 tonnes of oxygen from Jamnagar (Gujarat) within the next one or two days. Similarly, a train with 10 tankers from Jamshedpur will run on Tuesday. A tanker is also supplying oxygen from West Bengal.
In a specific instruction, the Chief Minister has expected all the employees and workers of Covid Integrated Control and Command Center to attend to relatives of the patient sympathetically. "Our cooperative attitude will be big support for the family in these testing times. Provide proper information to the personnel providing services in the helpline," the CM directed.
Other guidelines of the CM
* If a person is going for refilling of oxygen cylinders for a patient, he/she should not be stopped, rather cooperated with as much as possible.
* Families of patients admitted to the hospital must be informed about their patient's health at least once a day. Health Minister should ensure this arrangement.
* ICCC is a backbone in Covid management. There is a need to make it more effective in all districts.
* Everyday communication should be made with the people undergoing home isolation. Personnel working on all helplines including CM Helpline, ICCC should give correct and appropriate information to patients/family members.
* Provide medical kit to the people undergoing treatment in home isolation.
* The sooner the treatment starts, the quicker the recovery will be. Monitoring committees in rural areas should be activated in this work.
* All DMs / CMOs should be in constant contact with the public representatives.
* Sanitisation, and fogging work should be done on a war footing. Fire department vehicles should also be used for this.
* The enforcement proceedings in relation to the mandatory use of masks should be continued effectively. Monitoring committees should work actively in urban and rural areas. In the industrial units, activities should be carried out by full compliance of the Covid Protocol.
* The government is constantly taking necessary steps to break the Corona transition chain. At present, the partial corona curfew is in effect until 7 am on May 6. Essential and compulsory services should be continued continuously during this period. Drugs, vegetables, grocery shops, industrial units, etc. should be continuously operated.
* Due to the partial Corona curfew, it should be ensured that there is no shortage of food for any labourers, carts, street vendors, daily labourers, etc. In such a situation, a 'community kitchen' need to be operated.
* Necessary efforts should be made in this regard from the level of Agricultural Production Commissioner.
* An advisory panel of health experts has been constituted at the state level for effective control and necessary strategy on Covid. This panel will advise the state level Team-9 from time to time and will be in constant touch with all the Covid Hospital In-charge / Principals of the Medical College. Consultation of health experts will be useful in formulating strategy.
* In view of the Covid infection in the state, health facilities are being continuously increased in the state. Medical education, health department, as well as private hospitals, have also been activated for the treatment of Covid patients.
* We have to double the current capacity of beds in all districts. The medical education minister should ensure this at the Ministerial level.
– HAL's 250-bed hospital will soon be operational in Lucknow. The health department should arrange for human resources for it here. Similarly, a new Covid hospital with all facilities has also been constructed in Lucknow and Varanasi with the help of DRDO. KGMU will add 140 beds. Special dedicated Covid Hospital has been made functioning in Cancer Hospital in Lucknow itself.