Hyderabad or Bhagyanagar: History behind the real name of city of Nizams
It is important to note that historians do not share the same opinion on Hyderabad's old name Bhagyanagar.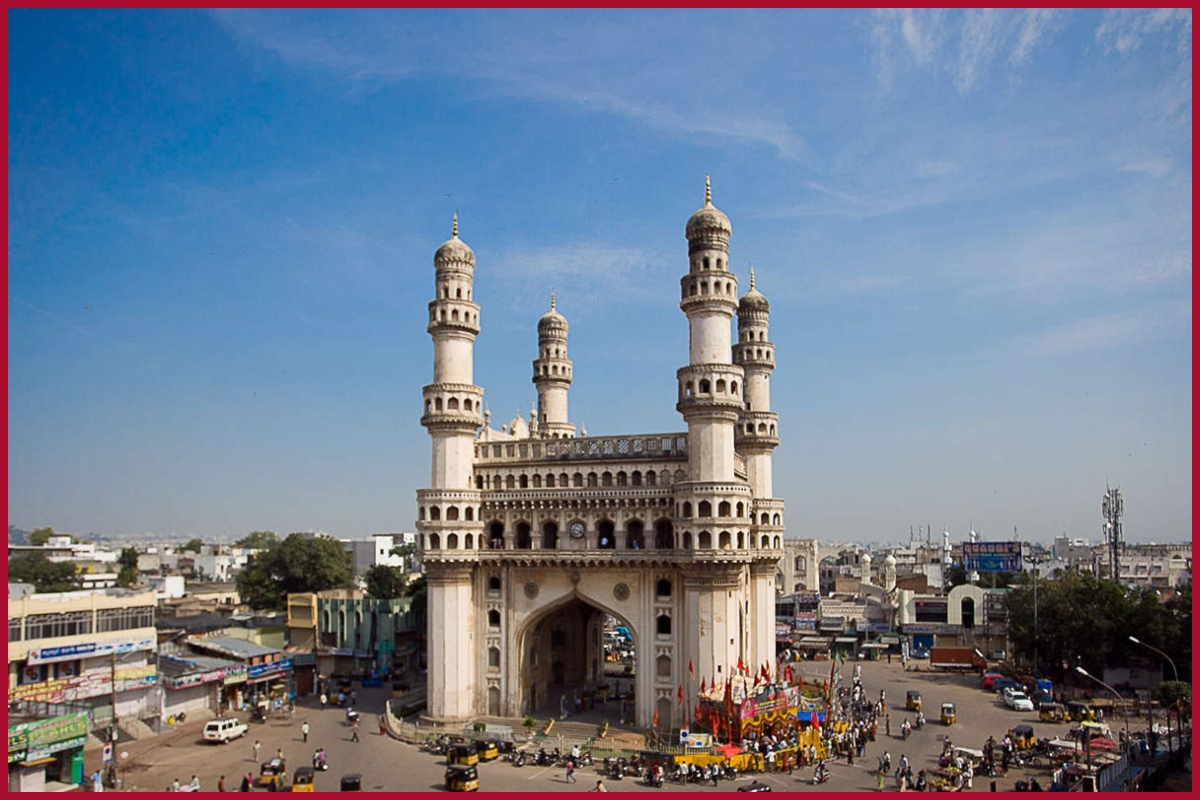 New Delhi: Addressing a gathering in Hyderabad, Prime Minister Narendra Modi called Bhagyanagar to Hyderabad on Sunday. Ever since the demand for renaming the city has got another push. It also raised a debate among unversed people over the real name of the city.
BJP leader Ravi Shankar Prasad said, "It is significant for all of us that PM Modi said that Hyderabad is Bhagyanagar."
"It is BJP's responsibility to carry Sardar Patel's vision of a unified India," the leader added.
On the demand, Union Minister Piyush Goyal said, "After the BJP will form its government in Telangana, the chief minister will decide this along with the cabinet colleagues."
UP Chief Minister Yogi Adityanath also demanded several times raised voice to change the name of city of nizams. "People often ask me if Hyderabad can be changed to Bhagyanagar. I tell them why it is not possible," said the CM once.
What is history behind Bhagyanagar?
It is important to note that historians do not share the same opinion on Hyderabad's old name Bhagyanagar. However, there is a famous story that Hyderabad's founder Mohammed Quli Qutab Shah was in love with a Hindu woman namely Bhagmati, who used live on the other side of Musi river. At that time, Hyderabad was not founded.
It is said to be that the fifth Golconda king's father Ibrahim Qutb Shah have had constructed the Puranapul bridge so that his son could easily go meet his lover. Later Quli married Bhagmati.
Some Historians believe the king renamed the city after Bhagmati while a few say the city was named Hyderabad after Bhagmati coverted to Islam.
Following the PM Modi's speech, many people took to Twitter to share their opinion on Bhagyanagar.
A Twitter user namely Alert Citizen Cop said, "Good to see Bhagyanagar is coming soon!"
Good to see #bhagyanagar is coming soon ! https://t.co/ZDHKSSp2D8

— AlertCitizenCop (@AshuCrix) July 3, 2022
"Hello Mr. Drama Rao @KTRTRS do you know the original name of #Hyderabad first? We will not only change the name of the city, we will restore the glorious culture of our Bharat," wrote another user on Twitter.
Hello Mr. Drama Rao @KTRTRS do you know the original name of #Hyderabad first? We will not only change the name of the city, we will restore the glorious culture of our Bharat. #ShameOnYouKTR #Bhagyanagar #TRSAgainstHindus

— Ramesh Reddy ✍️ 🇮🇳 (@RameshReddyHind) July 3, 2022