'I will visit you soon': Students weep at their teacher's farewell in Uttar Pradesh, refusing to let him go (Watch Video)
He often used to sit on the ground surrounded by students who keenly listened to him and his teachings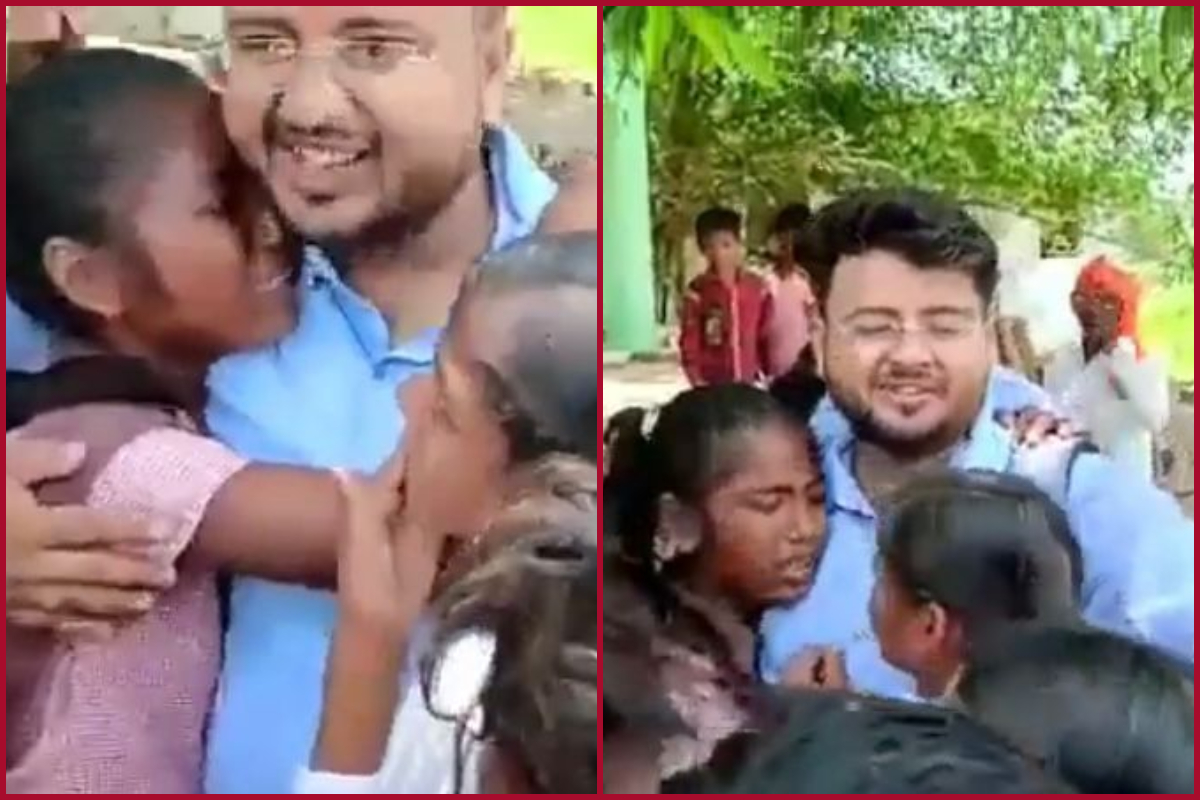 New Delhi: Besides family and friends, it is teachers who evolve as our role models shaping our personalities in the initial days of our lives. The teacher-student bond is one of the most important relationships experienced in our lives. One such video serves as proof of how teachers are important in the lives of students.
Reportedly, in Uttar Pradesh's Chandauli district, Composite School registered a notorious deficient in attendance. However, with the presence of Shivendra Singh, the scenario became quite different. The reason the video is going around the internet is that it shows a heartbreaking farewell to him where students are seen clinging to him and weeping.
Shivendra Singh had been teaching at the school since 2018. With his transfer orders to the Hardoi district, his students were left disheartened. In the now-viral video boys and girls were seen hugging him and crying. Some students even hold him tight, refusing to let him go. Though Singh smiles to reassure them, he too was in tears.
Watch the video here:
यूपी के चंदौली में गुरु जी के ट्रांसफर के बाद विदाई समारोह में फफक कर रोने लगे छात्र pic.twitter.com/lMeTwpv8j6

— Newsroom Post (@NewsroomPostCom) July 15, 2022
During the farewell event, Singh received gifts from teachers and students. They also showered him with praises.
He was heard telling the students, "I will visit you soon." To others, he said, "Keep studying hard. You must do well."
According to officials and students, Singh was loved for his unconventional ways of teaching which drew the attention of the students. 
In 2018, he was posted as an assistant teacher at the school. There he used different methods like games and social media to teach his students. This teaching increased the attendance rate of students in the school which was deficient owing to difficult terrain.
He often used to sit on the ground surrounded by students who keenly listened to him and his teachings. Singh stated, "We used to play cricket in the hills. I used to try and use every means to make them aware of the world. It is extremely sad to leave these children, but I have to."