Indian Army's Cheetah helicopter crashes in Arunachal Pradesh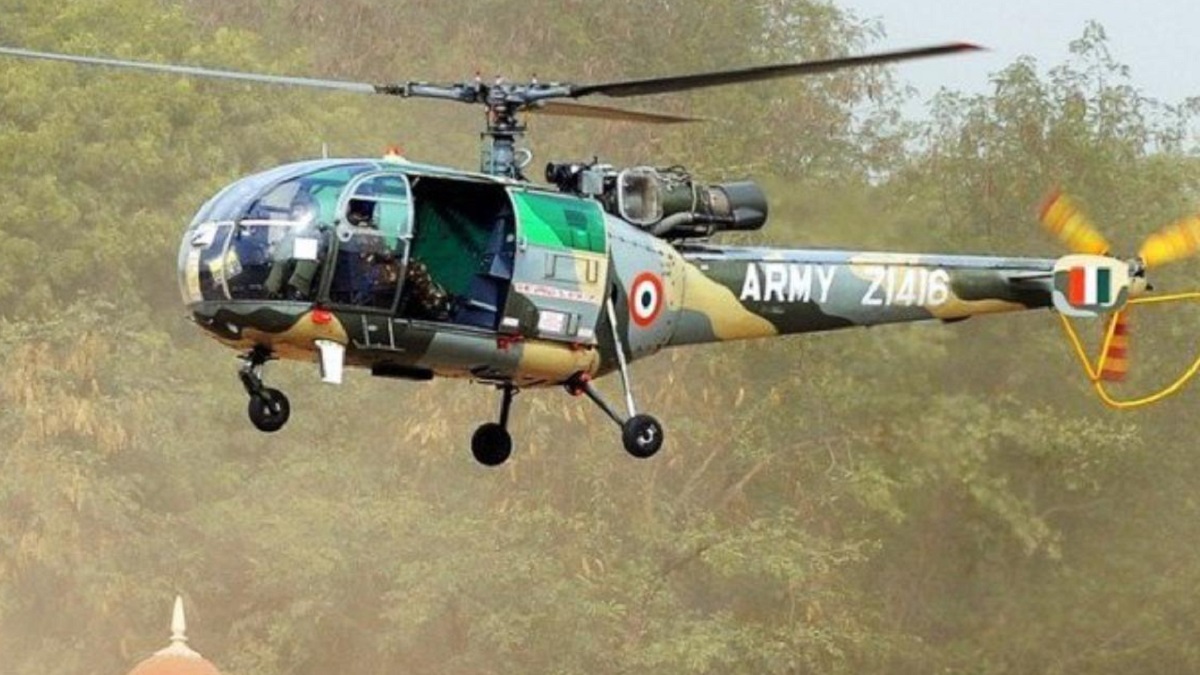 New Delhi: A Cheetah helicopter of the Indian Army crashed in Arunachal Pradesh, this morning.
The chopper crashed in west of Bomdila, a region in West Kameng district of the state.
There have been no reports of casualty so far, though an official announcement is awaited.
The chopper crashed this morning at around 9.15 AM, after losing contact with the Air Traffic Control (ATC).
Search & rescue teams have been rushed to the mishap site, to locate the ill-fated chopper & missing pilots.
More details awaited.
heetah Helicopter is a five-seater chopper with multi-role, multi-purpose features and holds the world record in high-altitude flying.
Cheetahs are one of the strategic choppers, best suited for carrying out missions at high-altitude.