It's official: Gehlot will contest for Cong chief post, informs 'no one from Gandhi family in race'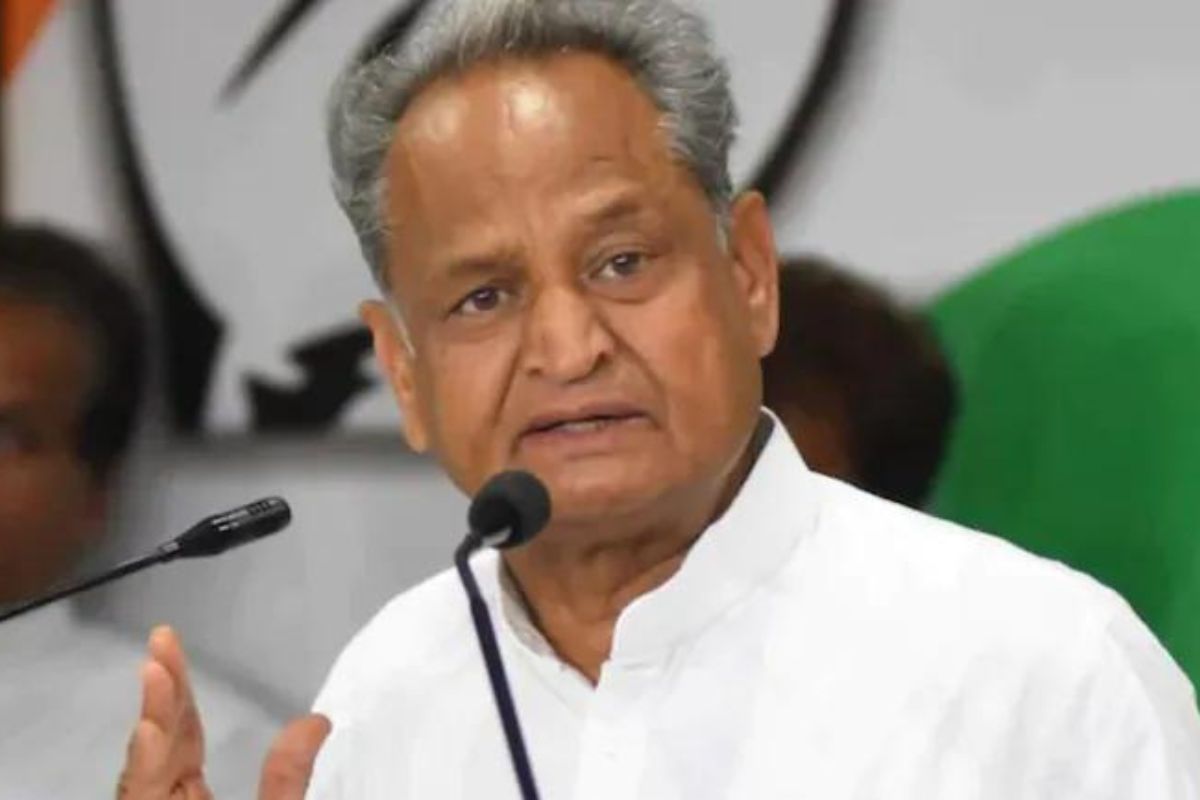 New Delhi: Amid the growing clamour for Rahul Gandhi to take over the reins of Congress party again, it has come to light that none from the Gandhi family will contest the polls when the grand old party votes to elect its new President.
Speaking to reporters, Rajasthan chief minister confirmed that he will be filing nomination for the Congress chief elections, however didn't specify any date for it. He also informed that Rahul Gandhi told him that Congress chief must not be from the Gandhi family this time.
Gehlot, an ardent supporter of Rahul for the top post, has been persuading the latter to take over the key post as it would instill confidence & new energy in the party cadre and ranks but that seems unlikely as for now.
#WATCH | Rajasthan CM Ashok Gehlot says, "It's decided that I'll contest (for the post of Congress President). I'll fix the date soon (to file his nomination)." pic.twitter.com/oZkbEL23le

— ANI (@ANI) September 23, 2022
Rahul's declaration about no Gandhi member as Congress chief comes at a time when he is leading party's one of the biggest drive to build 'public connect'. Political analysts & watchers assumed this 'image building exercise' as another move for Rahul's ascension in national politics but Gehlot's statement throws cold water on the entire exercise.
#WATCH | Kerala: "I have requested him (Congress MP Rahul Gandhi) multiple times to accept everyone's proposal of becoming the Congress President. He made it clear that no one from the Gandhi family should become the next chief," said Rajasthan CM Ashok Gehlot pic.twitter.com/yEodA4l7fW

— ANI (@ANI) September 23, 2022
Congress, facing immense dissent within over lackluster leadership at top, is set to hold internal elections for party chief after almost 20 years. Among those in the contenders list are likely names of Shashi Tharoor & Manish Tewari.
Tharoor also met Sonia Gandhi last week and earned nod for contesting the Cong chief elections.
Meanwhile, the Rajasthan CM also received flak from within over his 'desire' to keep the Chief Minister post with himself while contesting the polls for party chief. He fears losing the state clout to Sachin Pilot if he gives up the CM post and hence has been vouching for Rajasthan Speaker CP Joshi to be elevated for the top post.