Kheer Bhawani Mela: Know historical significance, mysteries and beliefs about holy pilgrimage of Kashmiri Pandits
It is believed that the goddess still resides in the water body present inside temple. Pilgrims claims that the water of the pond changes color at times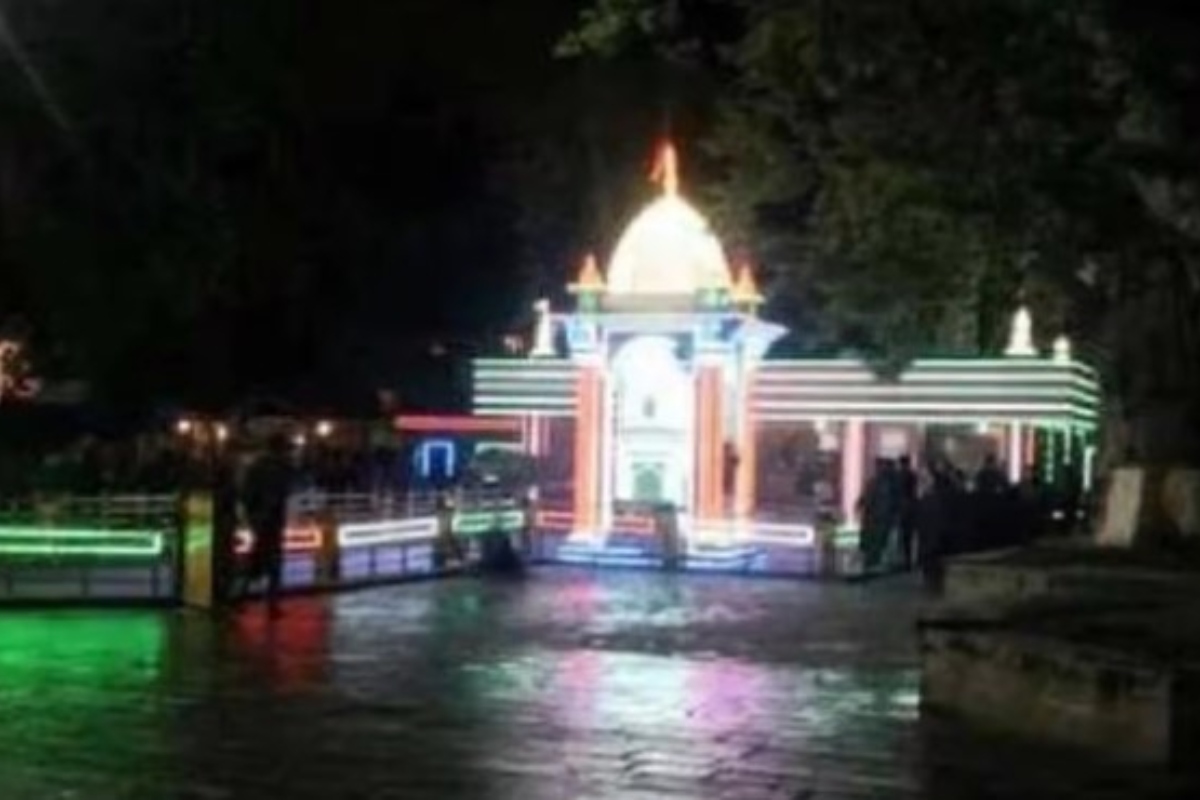 New Delhi: After a breach of two years, the holy pilgrimage is being organized at Mata Kheer Bhavani temple today, i.e. on June 8, at Tulmula in the Ganderbal district of central Kashmir. The fair could not be organized in the year 2020 and 2021 owing to the Covid-19 pandemic.
This year, a large number of Kashmiri Pandits reached here on Tuesday amid tight security. The fair has been organized amid fear and panic amongst the Pandit community, which has been facing several threats and targeted killings for past some days in the Kashmir Valley.
Here, we have succinct about the historical significance, mysteries, beliefs and all that you need to know about the revered diety of Kashmiri Pandits.
Historical Significance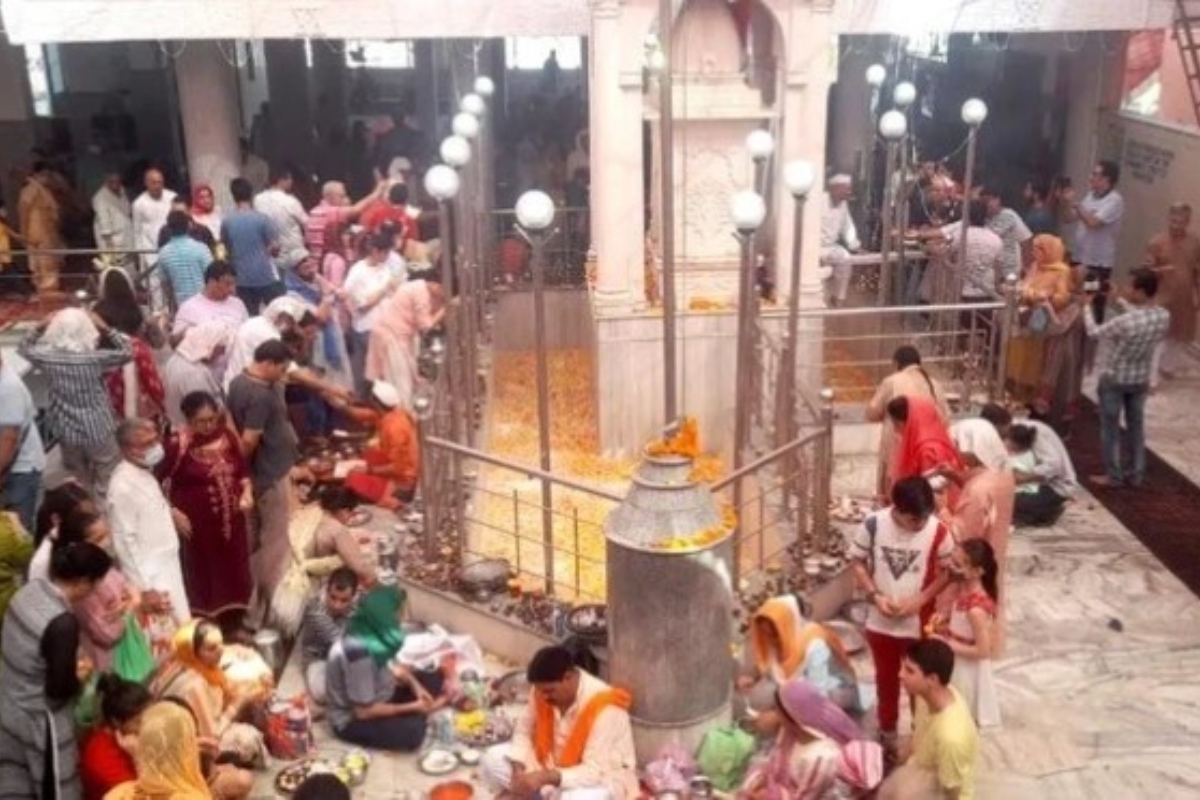 Every year on the Ashtami (eighth) of Jyeshtha (June) month, the fair has been held at about 25 km from Srinagar in Tulmula village since ancient times.
Goddess Kheer Bhawani is considered to be the revered diety of the Kashmiri Pandit community.
Beliefs 
A large number of Kashmiri Pandits settled in different parts of the country reach the Kheer Bhavani temple of Tulmulla, nestled under the shade of huge Chinar trees, to seek the blessings of mother goddess.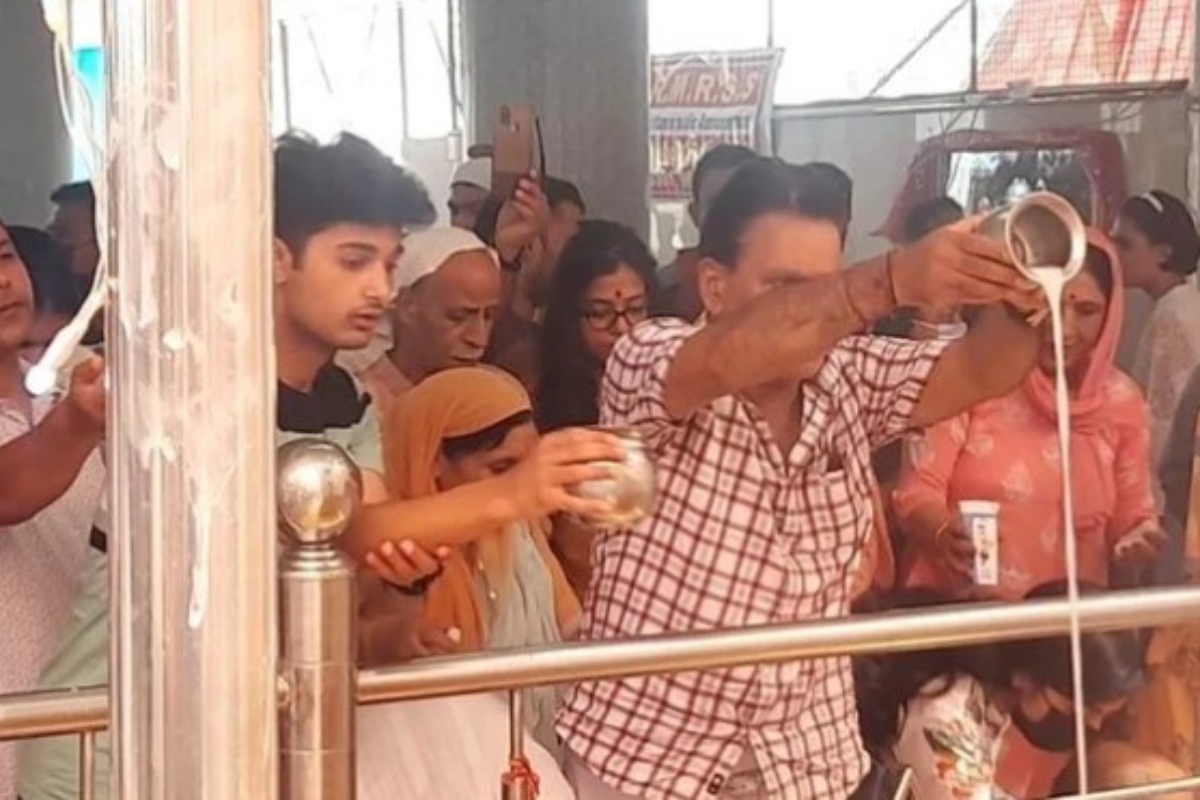 Pandit community consideres goddesss Kheer Bhavani as their Kul Devi. Pandits across the world try to reach here on the occassion.
It is believed that lord Hanuman had brought the deity in the form of water in his kamandal on this place. It is said that the day this water tank was discovered was the Ashtami day of Jyeshtha month and hence a fair is held on this day every year.
Mysteries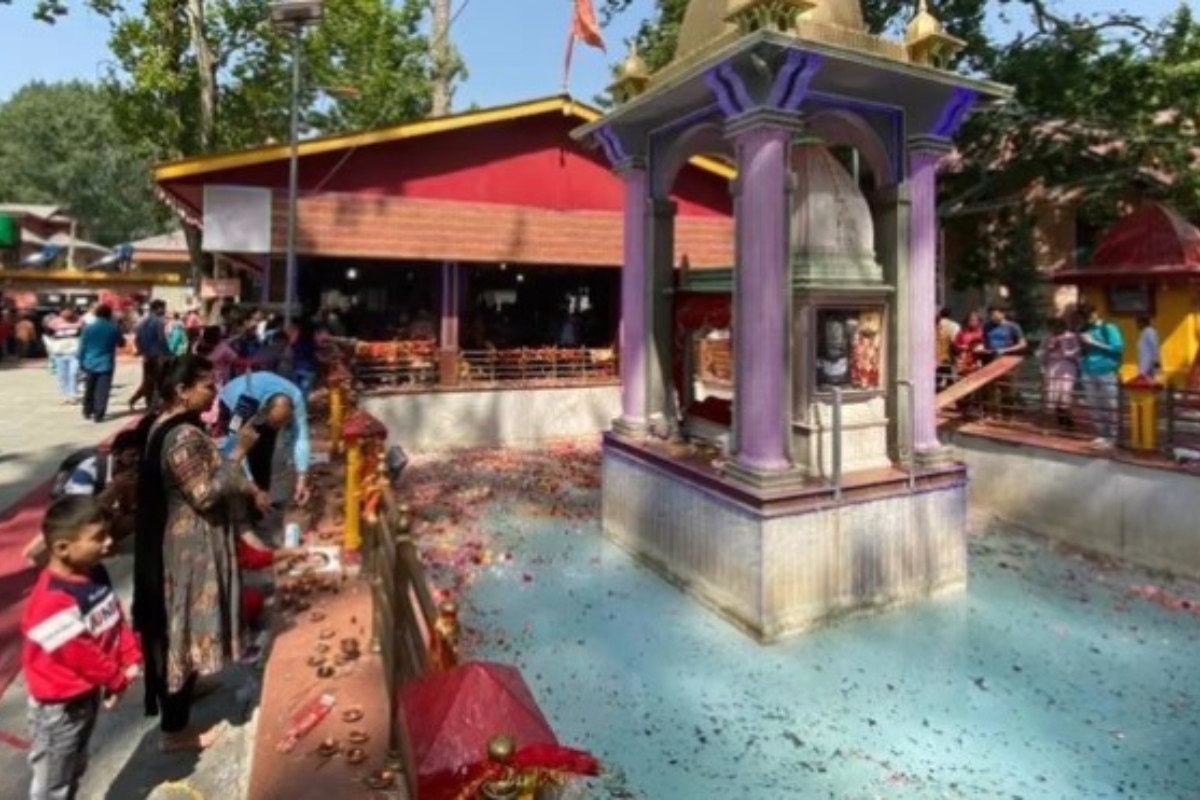 To please the goddess, devotees brings kheer in the temple while havans are performed for the entire day inside the temple premises. It is believed that the goddess still resides in the water body present inside the temple. Pilgrims claims that the water of the pond changes color at times and conditions.