Lata Mangeshkar Chowk inaugurated in Ayodhya, PM Modi pays tribute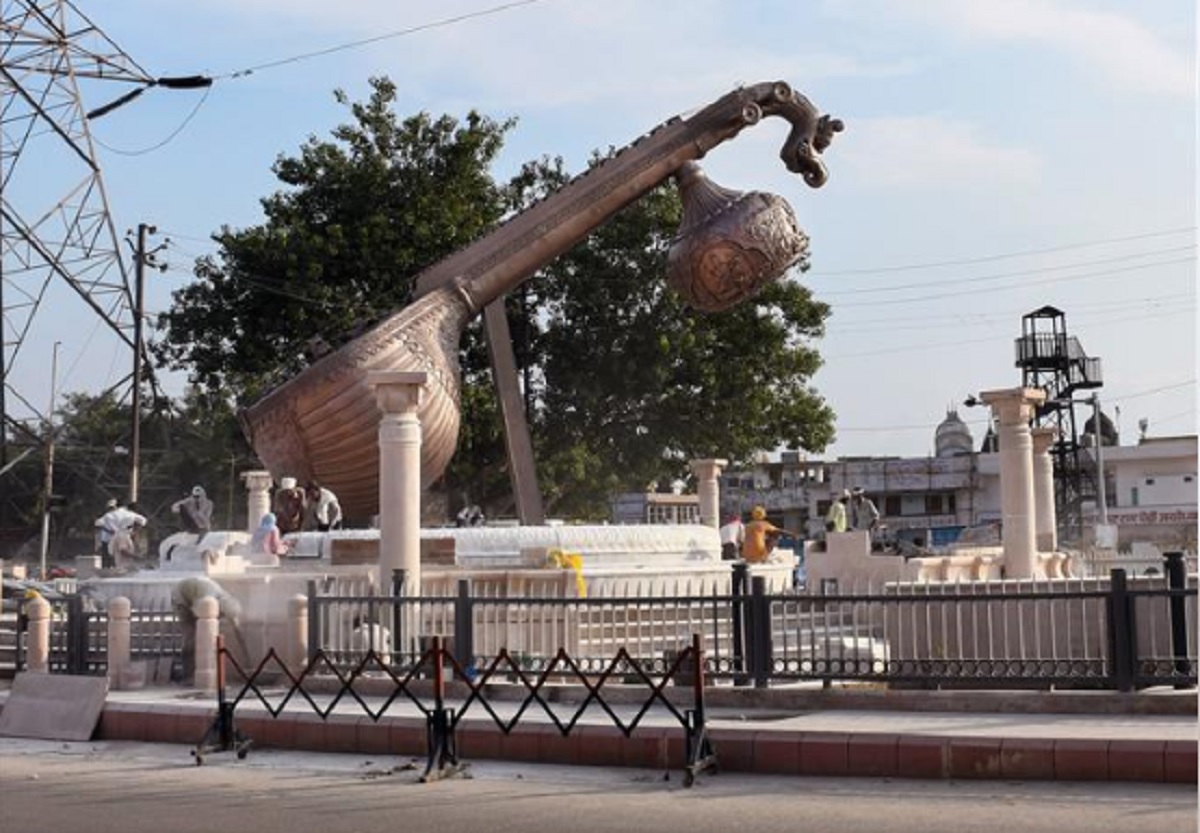 New Delhi: Prime Minister Narendra Modi on Wednesday inaugurated the Lata Mangeshkar Chowk in UP's Ayodhya district while paying heartfelt tributes to the legendary singer. He also congratulated the UP government for naming a chowk after the late playback singer and said that it was fitting tribute to nation's one of the greatest Indian icons.
The inauguration of Mangeshkar Chowk comes on the occasion of singer's 93th birth anniversary today. A 40 feet long & 12 feet long Veena sculpture has been installed at the chowk. The sculpture also boasts of an image of Goddess Saraswati.
In Lata Didi's honour a Chowk is being named after her in Ayodhya. https://t.co/CmeLVAdTK5

— Narendra Modi (@narendramodi) September 28, 2022
After virtually dedicated the Mangeshkar Chowk to people in Ayodhya, PM Modi also recalled the in-numberable interactions with her in which she showered affection on others.
PM Modi said that Veena and Maa Saraswati installed at Mangeshkar Chowk will become a symbol of musical practice.
Addressing the gathering, PM Modi said, "The Lata Mangeshkar Chowk in Ayodhya, where Goddess Saraswati's veena has been established, will be a symbol of her musical meditation."
Remembering Lata Didi on her birth anniversary. There is so much that I recall…the innumerable interactions in which she would shower so much affection. I am glad that today, a Chowk in Ayodhya will be named after her. It is a fitting tribute to one of the greatest Indian icons.

— Narendra Modi (@narendramodi) September 28, 2022
"The 92 white lotuses made of marble in the flowing waters of the lake in the chowk complex represent the life span of her life," he added.
The Legendary singer Lata Mangeshkar endeared herself to lakhs of cinema lovers with her soulful renditions. In more than 6 decades of singing career, she continued to inspire many generations.
She was also bestowed with the Bharat Ratna award, India's highest civilian honour. She breathed her last on 6 February.