Mangolpuri murder case: Chowk near Rinku Sharma's house to be named after him, says NrDMC Mayor
Sharma was murdered by his neighbours in the Mangolpuri area of Delhi a few days ago. The death led to communal tension in the area as Sharma was a Bajrang Dal worker and was involved in funds collection for the construction of the Ram Temple in Ayodhya.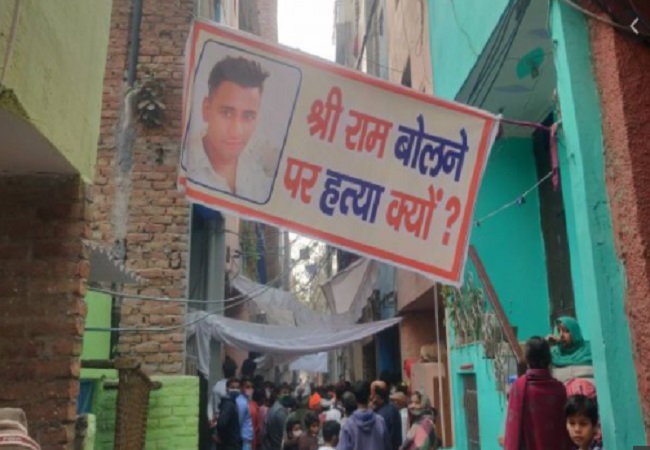 North Delhi: Mayor and senior BJP leader Jai Prakash on Wednesday announced that the road intersection near his house will be named after him.
The mayor also appealed to the Delhi government to release ₹1 cr in compensation and offer a job to his next of kin.
A day earlier, Delhi BJP leader Kapil Mishra had met Sharma's family to provide financial assistance of ₹1 crore, and alleged that the youth was targeted and killed for taking part in collection of donation for Ram temple construction in Ayodhya.
मंगोलपुरी में रिंकु शर्मा जी के परिवार के साथ

दुनिया भर से 9000 से ज्यादा लोगो की संवेदनाओं और आक्रोश के रूप में हम मिलकर परिवार को एक करोड़ रुपये की राशि दे रहे हैं pic.twitter.com/IUJ28fgo0M

— Kapil Mishra (@KapilMishra_IND) February 16, 2021
Also Read: Rinku Sharma murder: All that is wrong with Indian secularism
Bhopal member of Parliament Sadhvi Pragya Singh Thakur met the family of Rinku Sharma in Delhi on Tuesday. She offered her condolences to the family and assured them of all help.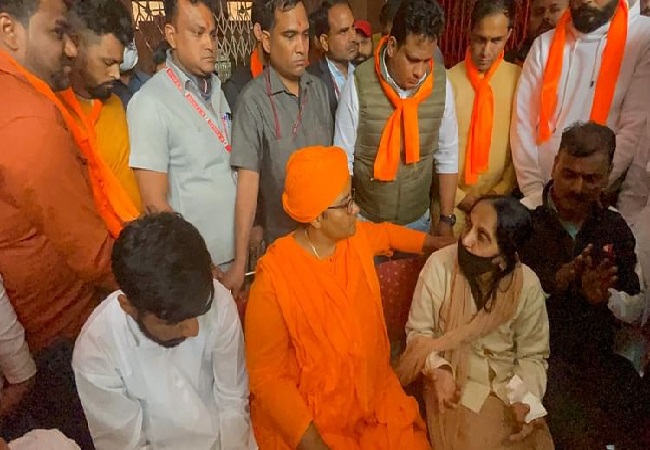 Rinku Sharma case transferred to Crime Branch
Delhi Police has transferred the case of a youth Rinku Sharma, who was allegedly stabbed to death in Mangolpuri area of Delhi, to its Crime Branch.
An FIR was registered in the case on Friday and five accused have already been arrested. According to the police, the incident took place following a scuffle at a birthday party over some business rivalry. "The police immediately registered an FIR and five persons have been arrested in this matter so far. We are in touch with family members. And we are looking at all angles in this investigation," Delhi Police PRO Chinmoy Biswal said.