Manipur Exit poll: BJP seen retaining power in N-E state, Congress offers no challenge
All the surveys conducted by different media organisations are showing that the BJP will win the Manipur election.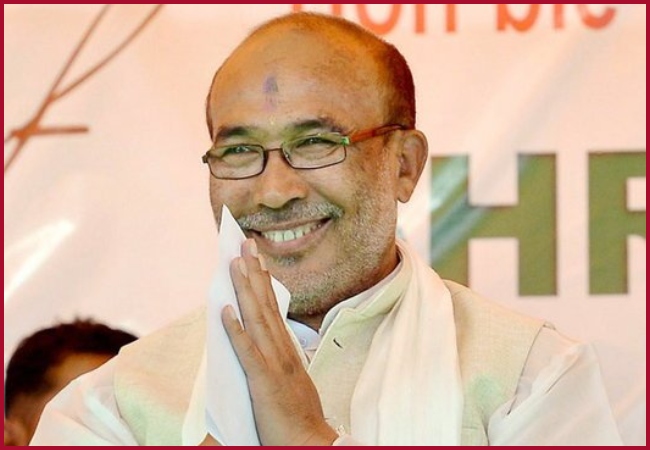 New Delhi: The exit poll for the Manipur election ahead of the result has been released by the different Media organizations on the evening of Monday. All the surveys are showing that the BJP will win the election. In the 60-seat assembly, the BJP is getting on an average of 23 to 30 seats while the Congress may end up to 17 seats.
Check exit polls results conducted by different media channels here:
1.India News Survey:
According to the exit poll results of India News, the BJP is expected to get between 23 to 28 seats. On the other hand, opposition Congress is likely to win between 10 to 14 seats.
2.India TV-Ground Zero Research Survey:
The survey conducted by India TV predicted that the BJP may bag 26 to 31 seats while 12 to 17 seats may go to the Congress.
#EXITPollWithIndiaTV | ग्राउंड जीरो एग्जिट पोल में जानिए मणिपुर में किस पार्टी को कितनी सीटें मिलने का अनुमान

#Manipur #ManipurElection2022 #ResultsWithRajatSharma pic.twitter.com/pZ9ObLu4NA

— India TV (@indiatvnews) March 7, 2022
3.News 18 Punjab-P-MARQ:
News 18 Punjab's exit poll tells the BJP will bag between 27 to 31 seats. The Congress is estimated to win between 11 to 17 seats.
4.Zee News- Designboxed:
Zee News's survey shows the BJP candidates may win 32 to 38 seats. The Congress candidates are likely get between 12 to 17 seats.
Check the latest updates from exit poll

Tweet your views using #ZeeExitPoll

More on: https://t.co/aVoV2HWZyn pic.twitter.com/wq0L9UOM7k

— Zee News English (@ZeeNewsEnglish) March 7, 2022
However, the true picture of Manipur people's mood will come on the day of the result announcement on March 10.
Last Election Results
In the 2017 election, the BJP won 28 seats out of 60 seats, followed by the Congress, 13, which fought the election under the leadership of Okram Ibobi Singh.