MCD polls: AAP nominee Jogender Bunty seen dancing with pistol, VIDEO surfaces; BJP lashes out
Sharing the video, BJP spokesperson Shehzad Poonawalla tore into Arvind Kejriwal-led party and said, "it is the true face of AAP. Its candidates are gundas & ministers corrupt."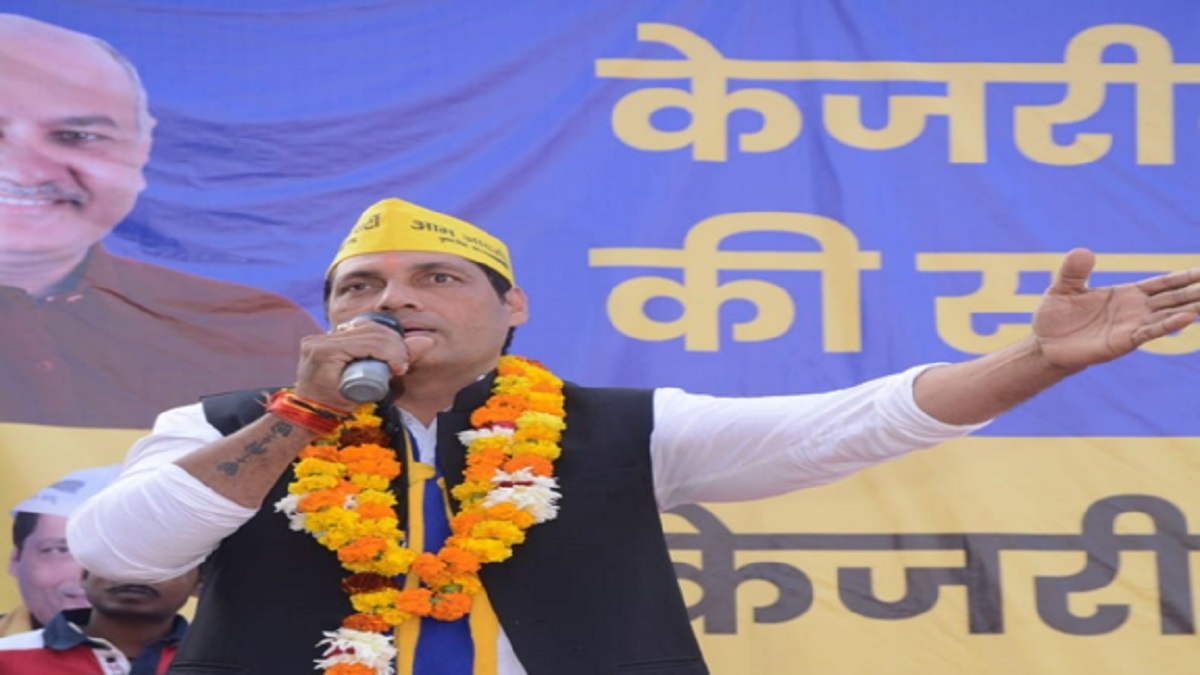 New Delhi: With the electioneering for Delhi Municipal Elections heating up, the incumbent Bharatiya Janata Party (BJP) & challenger Aam Aadmi Party (AAP) are engaged in fierce war of words. From videos of contesting candidates to poster war, both parties have scaled up their pitch to defame & tarnish rival candidates and also 'expose' the lies of other.
In the latest episode, a video of AAP candidate Jogender Bunty has surfaced in which he can be seen dancing & shaking his leg with a gun and purportedly in an inebriated state. In the video, Bunty can be seen dancing with other men on a Bollywood song 'Mungda'. He is AAP candidate from Ward Number 19 in the MCD polls.
The BJP launched a blistering attack on the AAP over its candidate's 'vulgar' dance in drunken state.
Kejriwal ki Sarkar , Kejriwal ka Parshad

AAP candidate from ward 19 Joginder Bunty drunk on power & more with a pistol

Ministers are corrupt, candidates are gundas – true face of AAP!

Kattar Gunda! But Kejriwal won't sack him BCoz he deserves Bharat Ratna! pic.twitter.com/au2z9NYaDG

— Shehzad Jai Hind (@Shehzad_Ind) November 29, 2022

Sharing the video, BJP spokesperson Shehzad Poonawalla tore into the party and said, "it is the true face of AAP. Its candidates are gundas & ministers corrupt."
He also took caustic jibe at Arvind Kejriwal for 'shielding' for such goonda elements while they make mockery of law.
The BJP leader also invoked Bharat Ratna jibe to mock the AAP government and its top leadership.
The CCTV footages of jailed minister Satyendra Jain in recent days has already put AAP govt on backfoot as the latter could be seen having sumptuous food in jail and foot massages inside the jail premises.
AAP leaders have tried hard to reason it out and called it part of BJP's 'dirty game' but has certainly lost out on the perception battle.
A sting operation of an AAP MLA's brother-in-law also came in public domain recently, where he purportedly demanded bribe for giving a MCD ticket.