MP By Election 2020: Digvijay Singh's bargain, spoke to SP candidate – withdraw the candidature, the party will cooperate; Viral audio
Ahead of MP By-Election 2020, Audio of Former CM Digvijay Singh is doing rounds on social media. In the leaked audio Digvijay Singh is heard saying to Samajwadi Party (SP) candidate Roshan Mirza not to contest election.
October 29, 2020 10:25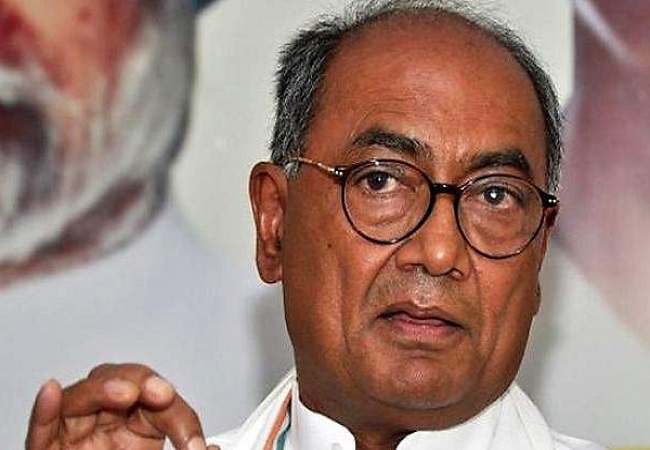 Selective tampering of EVMs done: Digvijaya Singh on MP by-polls result indications
New Delhi: Voting for the by-elections in Madhya Pradesh is just a few days away. In such a situation, political turmoil is at its peak. Audio of the conversation on the phone of Samajwadi Party (SP) candidate Roshan Mirza and former Chief Minister Digvijay Singh from Gwalior assembly constituency is going viral on Facebook and WhatsApp.
Digvijay Singh is reportedly asking Mirza 'why are you contesting elections to let BJP win'. In a conversation, Mirza said that he got a call from Digvijay Singh about four days ago. In this, he promised not to contest elections while giving assurance of councilor's ticket.
In the audio, Digvijay Singh is saying under which circumstances is the BJP-Congress contesting. You are aware of this Don't get into these rounds, go and meet Devendra Sharma (District President, Congress). Where it happens next, you will be taken care of. Will also get a councilor's ticket. Although the audio belongs to Digvijay Singh, it could not be confirmed and his side could not be found.
#MadhyaPradesh: उपचुनाव से पहले दिग्विजय सिंह का ऑडियो वायरल, सपा के उम्मीदवार से सौदेबाजी करते दे रहे सुनाई
|@digvijaya_28| pic.twitter.com/HoE2gwsRlw

— Newsroom Post (@NewsroomPostCom) October 29, 2020
Mirza told the whole story in detail that he was active inward number-1 of Gwalior and wanted to contest the election of the councilor. A familiar Congress candidate took Sunil Sharma to meet him 8-10 days before the by-election date was announced. When Roshan expressed his intention to contest the election of councilor, Sunil Sharma said that you are bargaining, will you be able to give tickets or not. Otherwise, further attention will be taken.
Digvijaya Singh has come out of his hole at last stage of elections. He doesn't believe in democracy but in management. He has said in past that elections are won by management. He himself might have made the audio viral: BJP Leader Lokendra Mishra on Digvijaya Singh viral audio https://t.co/aEb2lB8lKN pic.twitter.com/nDJLKCXFZm

— ANI (@ANI) October 29, 2020
Work now Mirza says that it is wrong that I am contesting to win BJP. Mirza says that many more calls are coming to him, in which the temptation of Rs 10 lakh is being given for not contesting elections. But I will not sell.