Mundka blaze: NDRF team carries out search, rescue operations
A massive fire had broken out on Friday evening that left 27 people dead and 12 injured in the tragic incident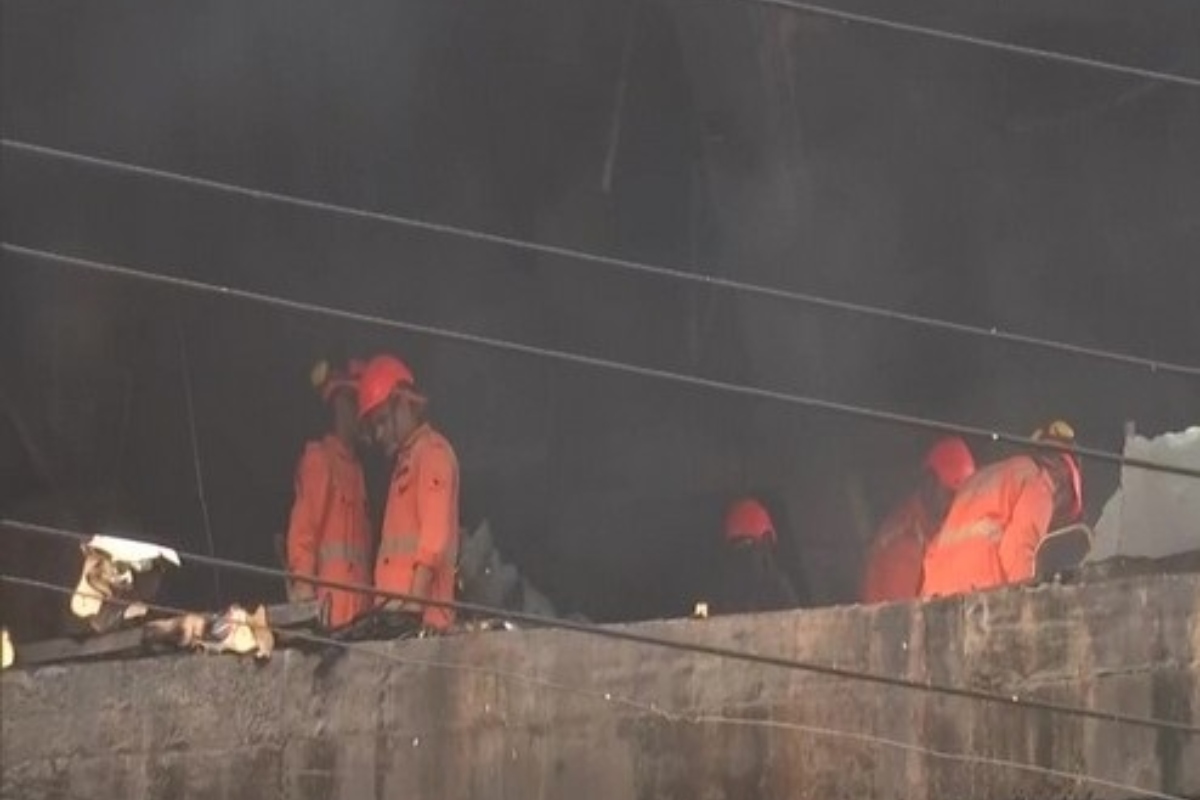 New Delhi: A National Disaster Response Force (NDRF) team on Saturday carried out a search and rescue operation in the four-story building that was gutted in a massive fire yesterday near the Mundka metro station in New Delhi.
A massive fire had broken out on Friday evening that left 27 people dead and 12 injured in the tragic incident. However, the blaze was brought under control, informed the fire officials.
Delhi | NDRF continues the search operation in the 3-storey building in Mundka where a fire broke out yesterday. 27 bodies recovered so far.

"I am looking for my sister. I can't find her," says a man, Ismail, who is present at the site. pic.twitter.com/y8VnHBFUuT

— ANI (@ANI) May 14, 2022
A total of 50 people were rescued so far, according to the Deputy Commissioner of Police (Outer District) Sameer Sharma.
"A total of 27 people have died and 12 got injured in the fire incident," said DCP Sharma.
Delhi Police detained company owners Harish Goel and Varun Goel. The owner of the building has been identified as Manish Lakra and is currently absconding and will be nabbed soon: DCP Sameer Sharma, Outer District

— ANI (@ANI) May 13, 2022