'Murderers should be hanged to death,' says Udaipur tailor Kanhaiya Lal's wife (VIDEO)
Udaipur tailor Kanhaiya Lal beheaded: Here is what his wife, son and his relatives are demanding.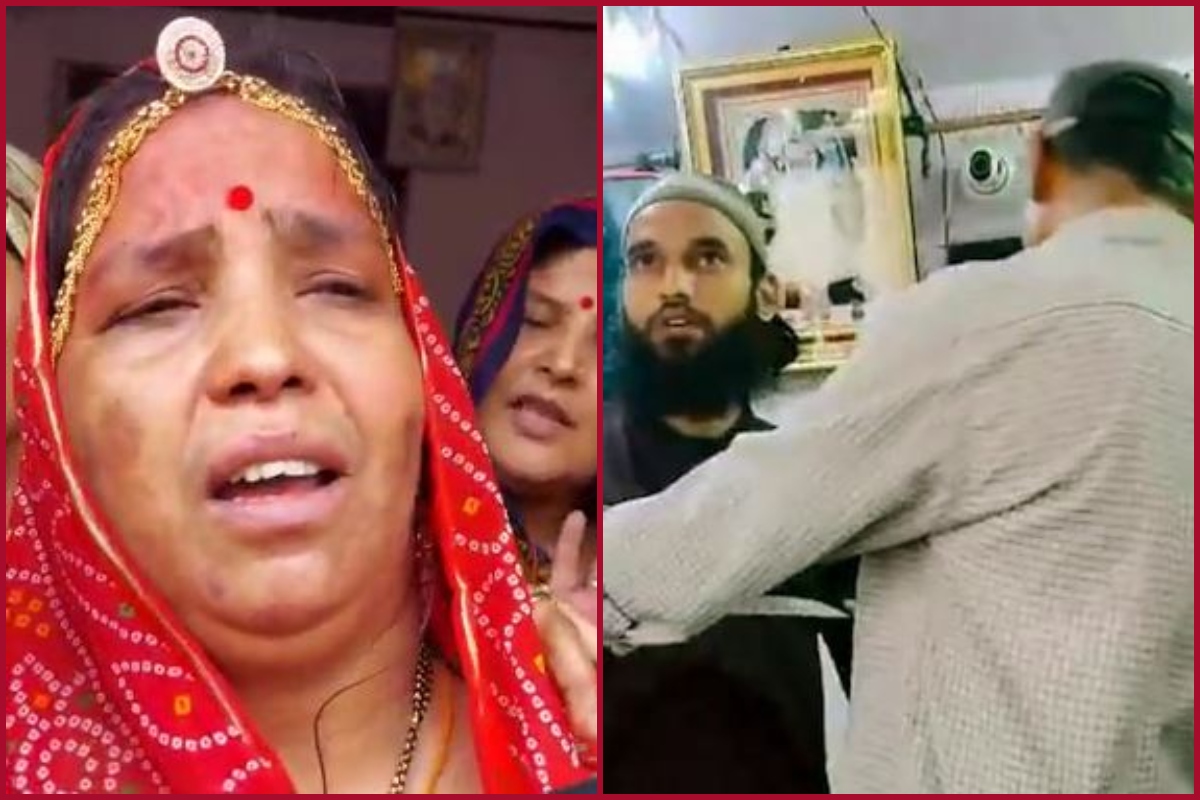 New Delhi: Wife of Kanhaiya Lal who was beheaded, on Tuesday, by two men for allegedly posting content in support of suspended BJP leader Nupur Sharma said that she wants the accused to be hanged to death.
Meanwhile, the victim's son said, "We want that either their (murderers) encounter should happen or they should be hanged to death. It's needed to instil fear in them"
The incident was recorded in the mobile phone and was later shared on social media following which the video has gone viral on social media.
After the killing of the Hindu man, tensions flared up in the sate and section 144 was been imposed.
Udaipur Murder Case: कन्हैया लाल के परिजन और पत्नी ने बताया कैसे डर के रह रहा था परिवार pic.twitter.com/kyVyhQwuX4

— Newsroom Post (@NewsroomPostCom) June 29, 2022
Both the accused who was identified as Riaz Akhtari and Ghouse Mohammad was arrested on Tuesday while they were trying to flee on a bike.
राजस्थान पुलिस ने उदयपुर हत्याकांड के दोनों हत्यारों को पकड़ लिया हैं ।

राजस्थान पुलिस ने मौक़े पर ही खातिरदारी की है। अभी और भी ख़ातिरदारी होनी है।

यह कांग्रेस शासित राजस्थान हैं यहाँ असामाजिक तत्व बिल्कुल भी बर्दाश्त नहीं किये जायेगे।#Udaipur pic.twitter.com/kBflQ0qzdB

— Nitin Agarwal (@nitinagarwalINC) June 28, 2022
Also, in another video they had threatened Prime Minister Narendra Modi, saying their knife will get him as well.
NIA registers case
National Investigation Agency (NIA) registered a case in the murder of Kanhaiya Lal Teli in Udaipur, Rajasthan. Also, the NIA teams have reached Udaipur & requisite action for expeditious investigation of case has already been initiated.