Muzaffarnagar: People try to set fire to Ravana effigy, it back-fired [VIDEO]
A large crowd including the artists and the cops can be seen running away and making a narrow escape from the shooting effigy of Ravana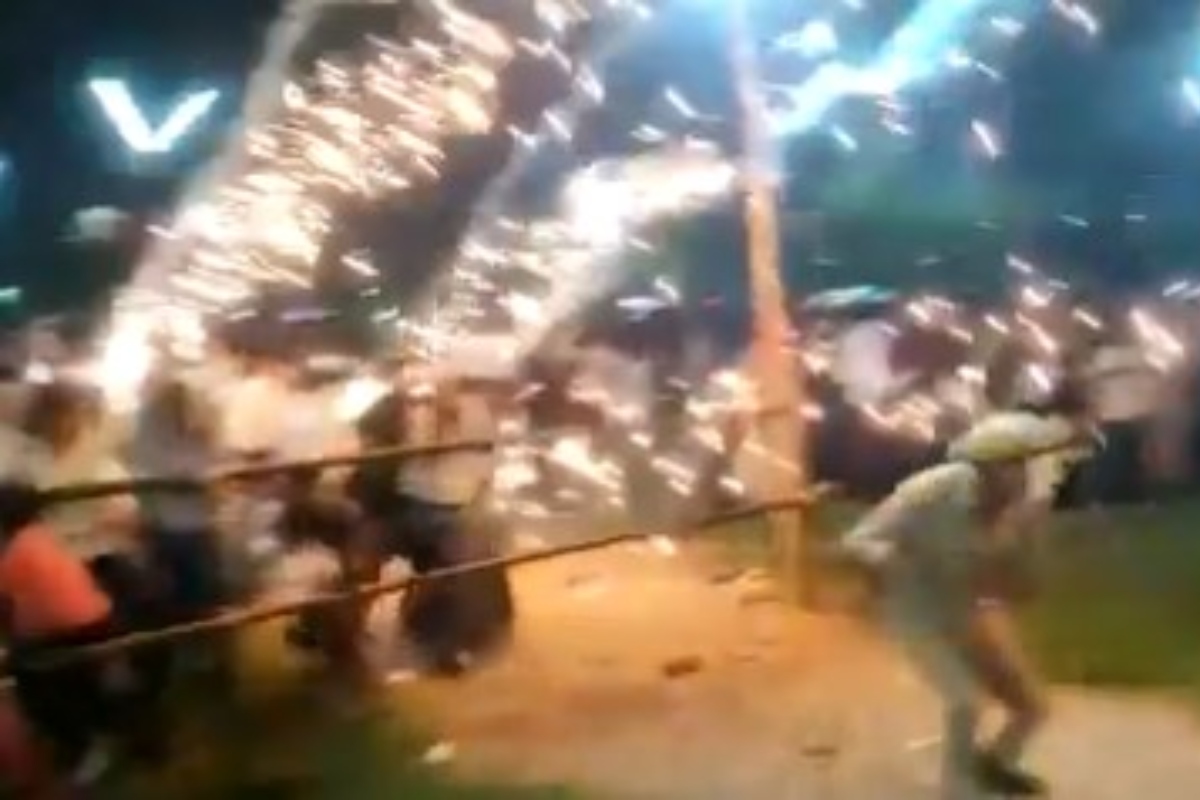 New Delhi: As per the custom, people gathered to see the burning down of the effigy of demon king Ravana in Uttar Pradesh's Muzaffarnagar on Wednesday when it suddenly backfired on the spectators. The incident took place during the Dussehra celebration event at the ground of Government Inter College in the city, a video of which surfaced and went viral on social media.
The video opens up with artists dressed as Lord Rama and Laxman shooting burning arrows in the direction of the effigy of Ravana, for the crackers inside it to catch fire. As the structure catches fire, the crowd of spectators can be seen cheering and celebrating the rituals of 'Vijayadashami', as the effigy unexpectedly starts backfiring the firecrackers at the viewers.
Soon after the horrific incident, a bull entered the venue causing more fear amongst the already panicked civilians. The animal was laters taken away by the officials present on the college premises.
Watch:
— Thakur Krishna Pratap Singh (@krishnaThakur_) October 5, 2022
In a similar video, a large crowd including the artists and the cops can be seen running away and making a narrow escape from the shooting effigy of Ravana.
Meanwhile, in Haryana's Yamunanagar, an almost burnt effigy of Ravana fell on the spectators leaving some of them injured on Wednesday. Though, no major injuries were reported in the incident, told the Yamunanagar police.
#WATCH | Haryana: A major accident was averted during Ravan Dahan in Yamunanagar where the effigy of Ravana fell on the people gathered. Some people were injured. Further details awaited pic.twitter.com/ISk8k1YWkH

— ANI (@ANI) October 5, 2022