'My baby Jacqueline…. Miss you': Jailed conman writes 'love note' for actress on his birthday
He referred to Jacquelie as the 'bestest gift' and wrote, "You know I am here for you standing by you come what may. Love you my baby, thank you for giving me your heart."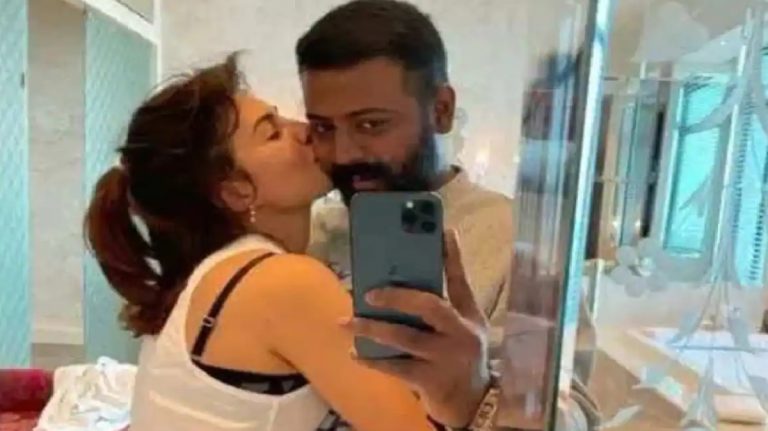 New Delhi: Sukesh Chandrashekhar, the conman currently jailed in Delhi's Mandola jail on charges of extorting money from influential businessmen, wrote a love note for the Bollywood actress Jacqueline Fernandes on Saturday.
In an impassioned letter, the conman called Jacqueline 'his baby' and said that he was missing her & 'her energy around him' a lot.
The duo's dubious 'link-ups' had raised eyebrows when their intimate photos surfaced on social media sometime ago.
The actress has mostly remained silent about alleged link-up but the conman doesn't hold back expressing his feelings for her. Recently, he said that he will protect Jacqueline from all legal troubles & she need not worry.
In today's letter, Sukesh wrote, "My Bomma, I miss you a ton on this day of my birthday, I miss your energy around me, I have no words, but I know your love for me is never ending, is all over me. I know what is in your beautiful heart. I don't need proof and that's all matters to me, baby," he wrote.
He referred to her as the 'bestest gift' and wrote, "You know I am here for you standing by you come what may. Love you my baby, thank you for giving me your heart."
Sukesh Chandrashekhar is a prime accused in the Rs 200 crore money laundering case and has been charged with extorting crores of money from wife of former Ranbaxy owner Shivinder Singh. The ED is probing the proceeds of money in the case.
Jacqueline has also been questioned a couple of times in connection with extortion case, Sukesh has claimed that he gifted the actress crores of gifts & many luxurious ornaments.
Last month also, he had written to the actress on the occasion of Holi and wished her 'Happy Holi'.
Jacqueline has so far refrained from commenting anything about relationship with the conman while her counsel submitted in court that she was a victim in this controversy.