'My prayers for Kerala': UP CM Yogi Adityanath tweets in Malyalam ahead of BJP's 'Vijay Yatra'
The ruling Bhartiya Janata Party's (BJP's) star campaigner and Uttar Pradesh Chief Minister Yogi Adityanath will be visiting Kerala on Sunday (21 February) to flag off BJP's 'Vijaya Yatra'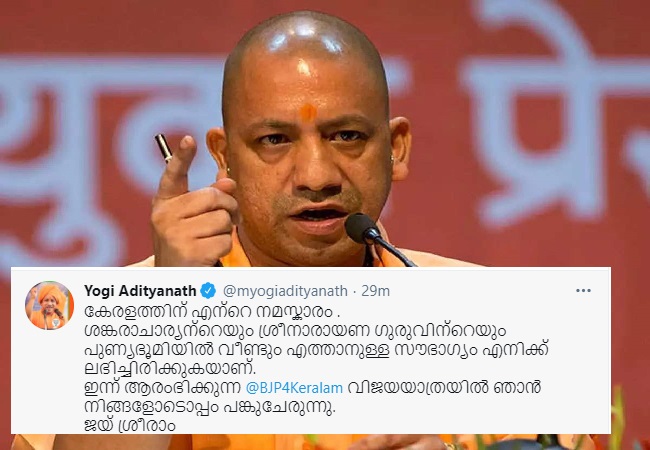 New Delhi: Uttar Pradesh Chief Minister Yogi Adityanath will be in Kerala on Sunday to flag off  BJP's 'Parivartan Yatra' led by party state president K. Surendran, which is set to start from Kasaragod.
Taking to Twitter, UP CM wrote,"My prayers for Kerala. I have had the good fortune to return to the holy land of Adi Shankara and Sree Narayana Guru. Starting today @BJP4Keralam I join you in the journey of success. Jai Shriram"
കേരളത്തിന് എന്റെ നമസ്കാരം .
ശങ്കരാചാര്യന്റെയും ശ്രീനാരായണ ഗുരുവിന്റെയും പുണ്യഭൂമിയിൽ വീണ്ടും എത്താനുള്ള സൗഭാഗ്യം എനിക്ക് ലഭിച്ചിരിക്കുകയാണ്.
ഇന്ന് ആരംഭിക്കുന്ന @BJP4Keralam വിജയയാത്രയിൽ ഞാൻ നിങ്ങളോടൊപ്പം പങ്കുചേരുന്നു.
ജയ് ശ്രീരാം

— Yogi Adityanath (@myogiadityanath) February 21, 2021
The yatra will be led by party state president K Surendran, which is set to start from Kasaragod. CM Yogi will also address a rally in the state. The slogan of the yatra is 'A new Kerala', which is free from corruption
The yatra is seen as the launch of the BJP's election campaign in Kerala, which is likely to go to the polls in April/May this year.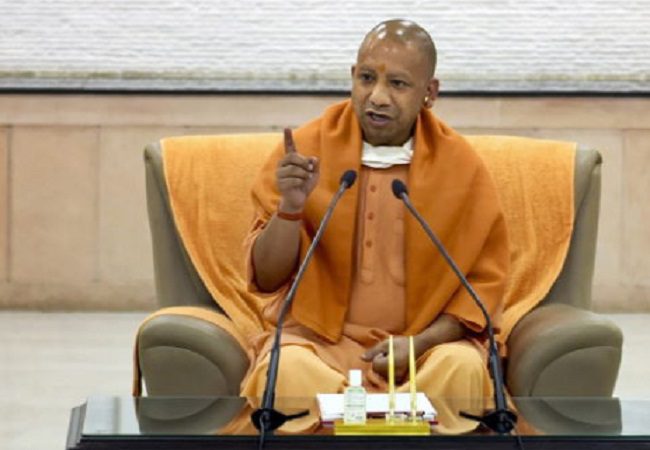 As many as 14 Maha rallies and 80 public meetings will be organised as part of the Vijay yatra. Union Home Minister Amit Shah would will address the final leg of the yatra scheduled to culminate in Thiruvananthapuram on 7 March.
Others who are expected to take part in the yatra include Union ministers Nirmala Sitharaman, Smriti Irani, Pralhad Joshi, former Maharashtra Chief Minister Devendra Fadnavis and former Congress leader Khusboo, who recently jumped ship to the BJP.
Party sources said the theme of the yatra would be 'corruption-free Kerala, anti-appeasement politics and comprehensive development of Kerala'.