#Moonlighting trends after Wipro sacks 300 staffers; Netzines flood Twitter with memes
Moonlighting: Here is how social media users are reacting.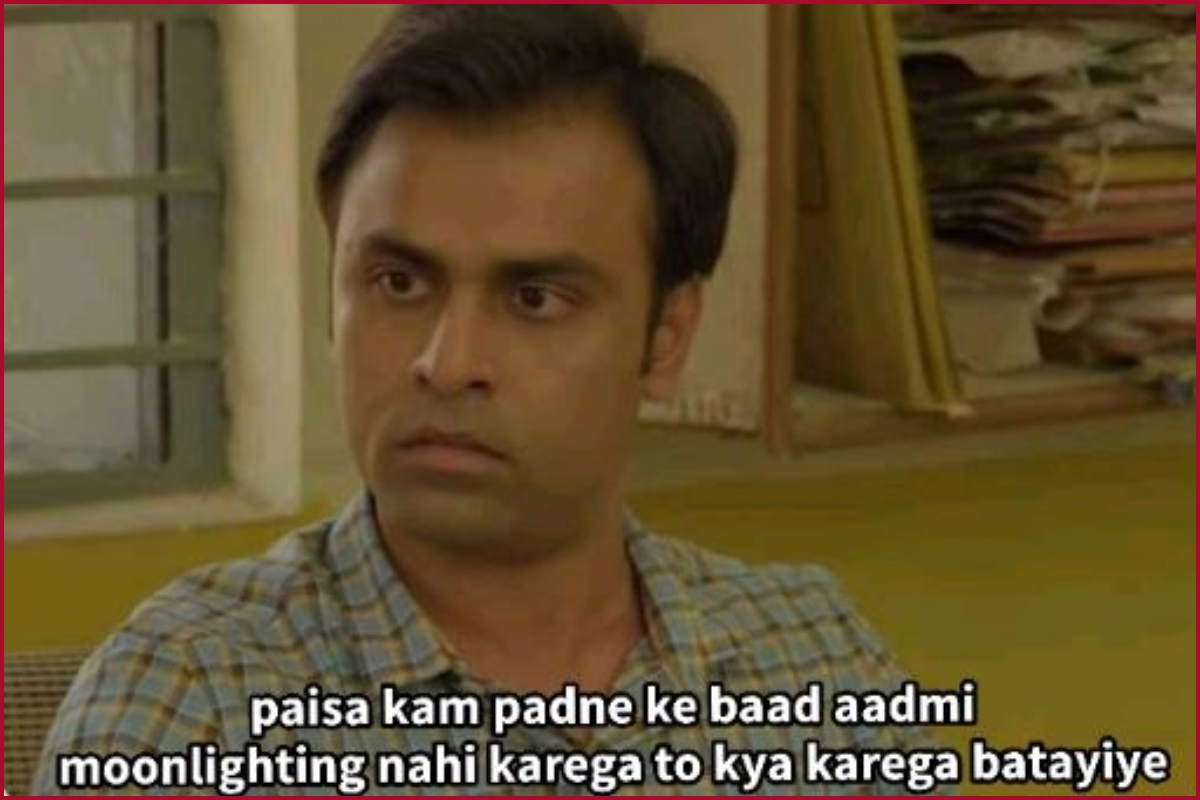 New Delhi: Moonlighting is trending on top on Twitter after Wipro fired 300 employees for secretly working for rivals. Wipro Chairman Rishad Premji said the company had found its 300 employees worked with one of its competitors at the same time, and added that action was taken in such cases by terminating their services.
Moonlighting means taking up second or extra work as a secondary job beyond your usual 9-5 job.
Soon after this, social media users started sharing their thoughts and shared memes on micro blogging site.
Here is how social media users reacted:
300 employees be like pic.twitter.com/2wYULbaeZk

— Bharat Sharma (@son_ofsharmaji) September 22, 2022
#Wipro#moonlighting #IT #beyondheadlines#layoffs #panchayat

The only reason we can speculate:: pic.twitter.com/eriGih2DAc

— chintubaba (@chintamani0d) September 22, 2022
After all that hue and cru over moonlighting .. HRs image is like
..????#moonlighting #niftyOptions #trading pic.twitter.com/mp9tgYPWdH

— Lazy Turtle ??? (@Milind4profits) September 22, 2022
Stealing the #Moon ?#moonlighting #Moonlight #nature #naturelovers #photography #photographer #camera #shoot pic.twitter.com/NY5USKPUuB

— kulwinder kaur Mohabbat (@kulwinder28696) September 15, 2022
#Rishad_Premji
Will #Moonlighting be termed as cheating just for employees or employers as well?
Why Rishad not Sacked being Dir. second job with multiple companies-specific instances of violation-Rishad too"cheating"plain & simple"Why Rishad tillnot sacked?Wipro must sack Rishad pic.twitter.com/eJdjlrwH8u

— "Social Entrepreneur-Being social is important" (@MKumar52154228) September 21, 2022
#Moonlighting
Employee – I allow my maids to work at 6 other places and you are not allowing me to work in 2-3?

— Shweta (@TrustScore_1) September 14, 2022
#moonlighting with a Peaceful night?? pic.twitter.com/NGHA1iPUsO

— the expert (@LOAIADAM) September 21, 2022
I still don't understand what's the issue in working with two companies at same time when the #entrepreneurs themselves run multiple businesses simultaneously!#Wipro #moonlighting

— Akash (@myselfakaash) September 21, 2022