Political fight over gangster Vikas Dubey's arrest: Cong calls it 'orchestrated surrender'
July 9, 2020 13:37
New Delhi: A political fight has broken out over the arrest of dreaded gangster Vikas Dubey, hours after he was picked up from Mahakal in Ujjain.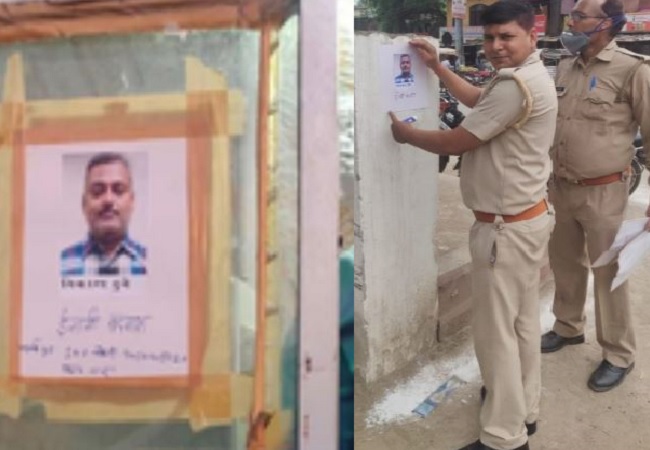 Congress has called the arrest an 'orchestrated surrender', alleging that he was deliberately apprehended by cops to save him from encounter.
Making a sensational charge, Cong leader Digvijay Singh alleged that a senior BJP leader mediated the staged arrest of the gangster to save him being shot dead.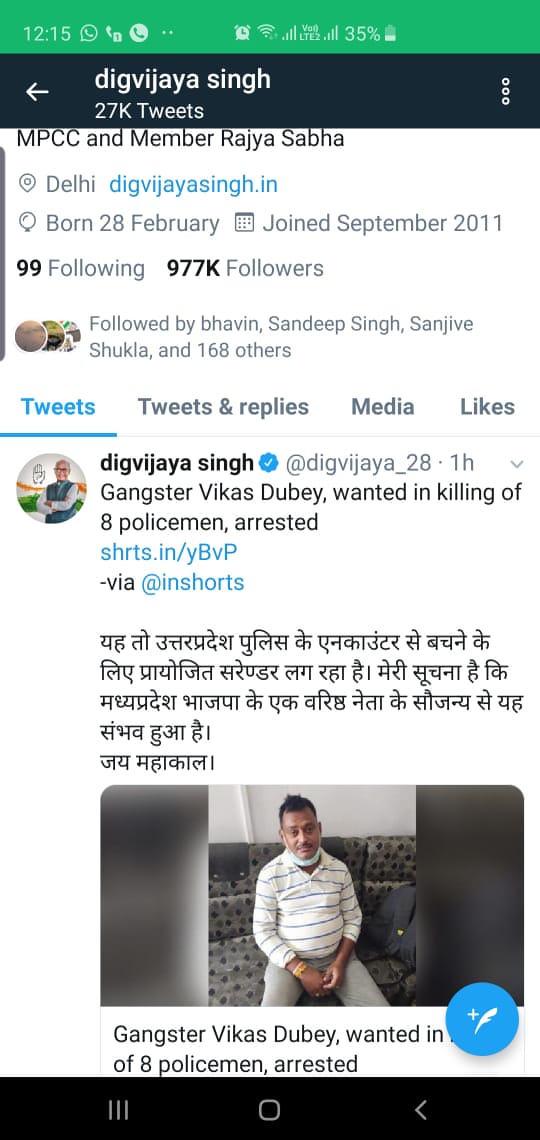 In last 6 days since Kanpur shootout, UP police has shot dead many of Dubey's henchmen and aides in encounter.
Congress charge is that since the don hold sway and has 'political connections', he has been made to surrender.
The sensational charge has set the stage for vitriolic verbal duel between Congress and BJP.