Priyanka's Twitter gaffe over condolence tweet on Sitaram Yechury's son's demise, takes 3 attempts
April 22, 2021 15:27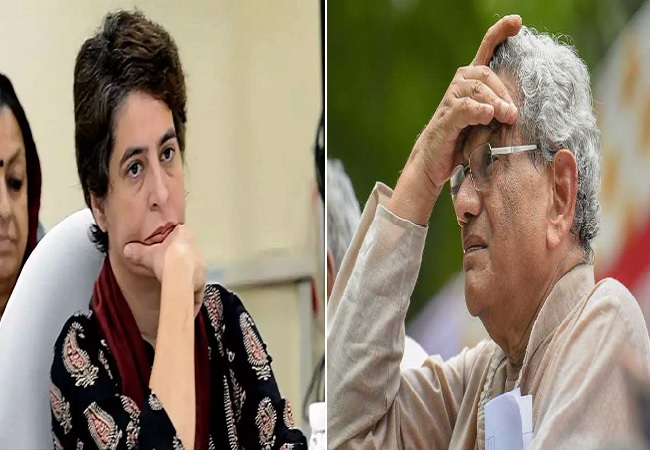 New Delhi: In a tragic turn of events, senior Left leader Sitaram Yechury's son Ashish Yechury died of COVID-19 this morning. Following this, condolences poured in from politicians cutting across parties, journalists and other public figures. Thousands of Twitter users too expressed solidarity with the family.
However, this turned out to be an big embarrassing moment for Congress General Secretary Priyanka Gandhi.
While posting condolence tweet on Sitaram Yechury's son's demise, Priyanka ended with an embarrassing situation.
According to a leading portal, Congress leader took 3 attempts to 'correctly' condole the untimely demise of Yechury's son.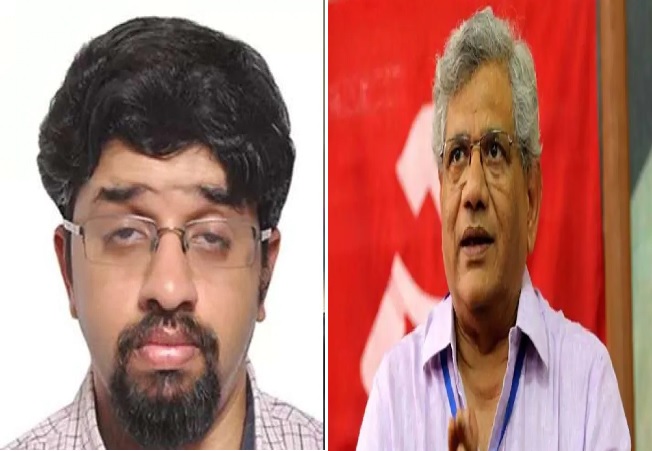 At first, she ended up condoling death of Sitaram Kesari's son, when in reality, it is CPI(M) leader Sitaram Yechury who lost his son. Sitaram Kesari was a former Congress President. He served as Cogress party president from 1996 to 1998 but was unceremoniously removed to make way for Sonia Gandhi.
Below is the series of tweets that senior Congress leader tweeted and drawn attention as well as embarrassment from the netizens.
3 tweets by Priyanka Gandhi, showing faux pas
1) At 10:34 am, she tweeted her condolences to Sitaram Kesari and his family.
A Twitter user even countered Priyanka and asked whether it should be Sitaram Kesari or Sitaram Yechury in her tweet.
This tweet of Priyanka Gandhi now stands deleted.
2) At 10.36 am, her condolence tweet read 'Please tweet' before her message showed that condolence message was copied-pasted from WhatsApp or other such tool.
Please tweet 😭😭😭😭😭😂😂😂😂 pic.twitter.com/fBSX2o6IW5

— Lala 🇮🇳 (@Lala_The_Don) April 22, 2021
3) At 10:38 AM, Priyanka Gandhi Vadra tweeted correct condolence message on Yechury's son's demise. It was in her third attempt that she correctly posted message to the correct recipient.
My deepest condolences to Shri Sitaram Yechury and his family. There are no words at a time like this, only prayers. May you have courage.

— Priyanka Gandhi Vadra (@priyankagandhi) April 22, 2021