Rahul Gandhi labels India-Bharat name row as 'absurd panic reaction' by the government
Gandhi stated, "I am perfectly happy with the name in the constitution — India that is Bharat. This works perfectly well for me. These, to me, in a sense, are panic reactions. There is a little bit of fear in the government. These are distraction tactics."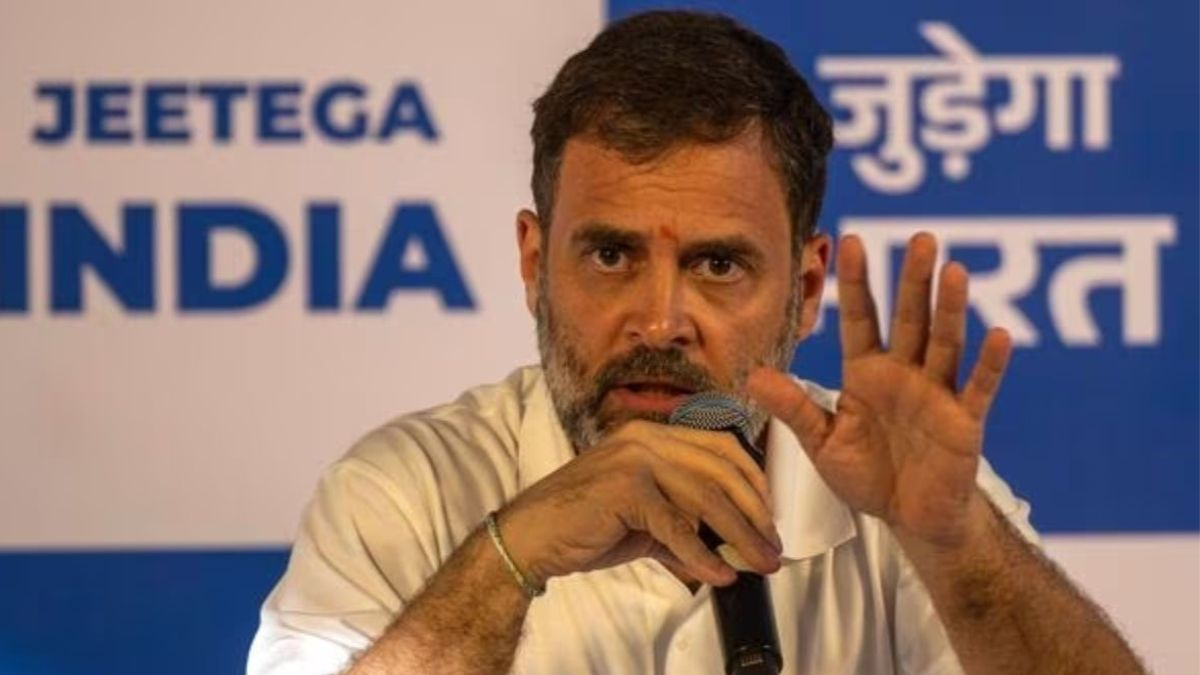 New Delhi: During a press conference in Brussels, Congress MP Rahul Gandhi weighed in on the India-Bharat name row, characterizing it as a knee-jerk response that reflects the government's apprehensions. Gandhi expressed contentment with the constitutional moniker "India that is Bharat," viewing it as a fitting representation. He commented on the government's recent actions, suggesting they are driven by unease and serve as diversionary tactics.
Gandhi stated, "I am perfectly happy with the name in the constitution — India that is Bharat. This works perfectly well for me. These, to me, in a sense, are panic reactions. There is a little bit of fear in the government. These are distraction tactics."
Addressing the use of the name "INDIA" for his coalition, Gandhi emphasized its aptness, signifying their self-perception as the voice of India. He added, "But it surely disturbed the prime minister enough that he wants to change the name of the country, which is absurd. But that's what it is."
Gandhi further noted a pattern in Prime Minister Modi's responses to contentious issues, describing them as "dramatic, new" diversionary tactics employed whenever topics like Adani and crony capitalism arise. He found it intriguing that this debate emerged immediately following his press conference on Mr. Adani.
The controversy originated with an invitation from the G20 that referred to President Droupadi Murmu as the President of Bharat, not India. Similarly, a document pertaining to PM Modi's visit to Indonesia mentioned Bharat instead of India, including Modi's designation as the prime minister of Bharat.
Prime Minister Modi has urged restraint among ministers concerning the ongoing discussion. However, the scheduling of a special Parliament session from September 18 to 22 has fueled speculation about a potential move to rename India as Bharat.