Rajya Sabha Chairman hoists national flag at new Parliament building
Terming it a historic moment, the Rajya Sabha Chairman said that the country is witnessing epochal change.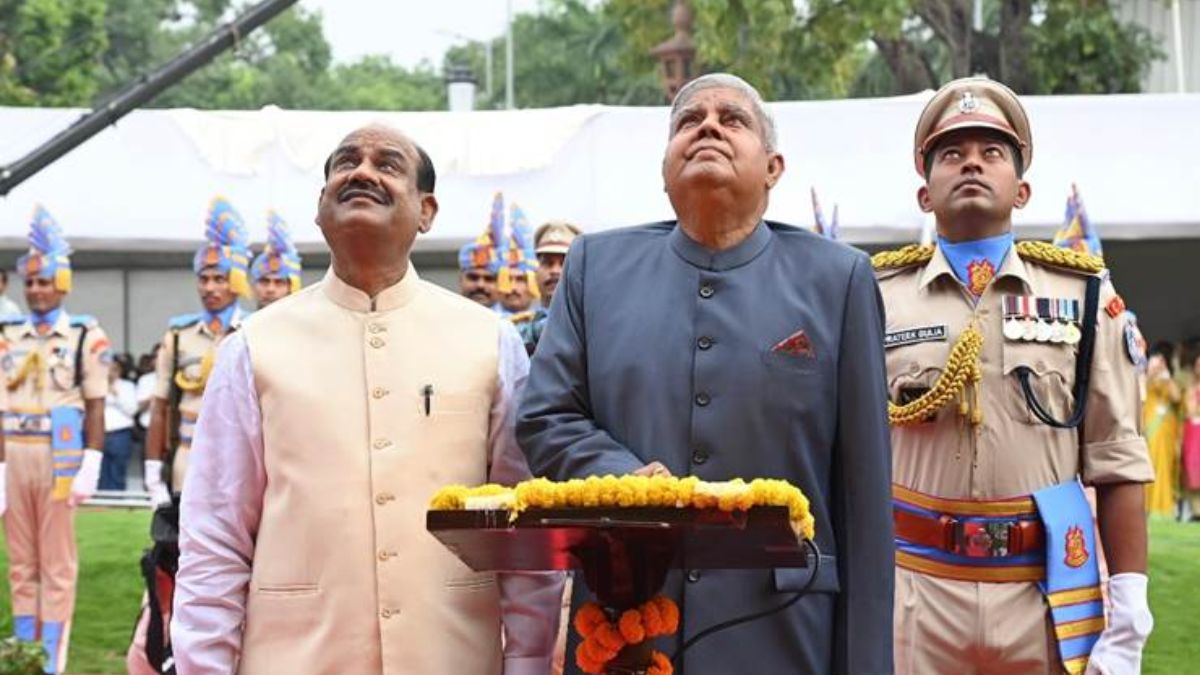 New Delhi: Vice President and Rajya Sabha Chairman Jagdeep Dhankhar hoisted the national flag at the new Parliament building on Sunday, a day before the commencement of the Special Session of Parliament.
The Special Session, starting on Monday will see parliamentary proceedings shift from the old to the adjacent new building.
Dhankhar hoisted the flag atop "Gaja Dwar" of the new Parliament building. Lok Sabha Speaker Om Birla was also present on the occasion.
#WATCH | Rajya Sabha Chairman and Vice President Jagdeep Dhankhar hoists the national flag at Gaj Dwar, the New Building of Parliament. pic.twitter.com/dwlGNDfjGq

— ANI (@ANI) September 17, 2023
Terming it a historic moment, the Rajya Sabha Chairman said that the country is witnessing epochal change.
"It is a historic moment. Bharat is witnessing epochal change. The world is in total recognition of the mighty power and contribution of Bharat. We are living in times, where we are witnessing development, achievements which we never dreamt of…," Dhankhar said after the ceremony.
Parliamentary Affairs Minister Pralhad Joshi, Union Ministers V Muraleedharan, Piyush Goyal, Arjun Ram Meghwal, Congress MPs Adhir Ranjan Chowdhury and Pramod Tiwari were also present in the flag hoisting ceremony.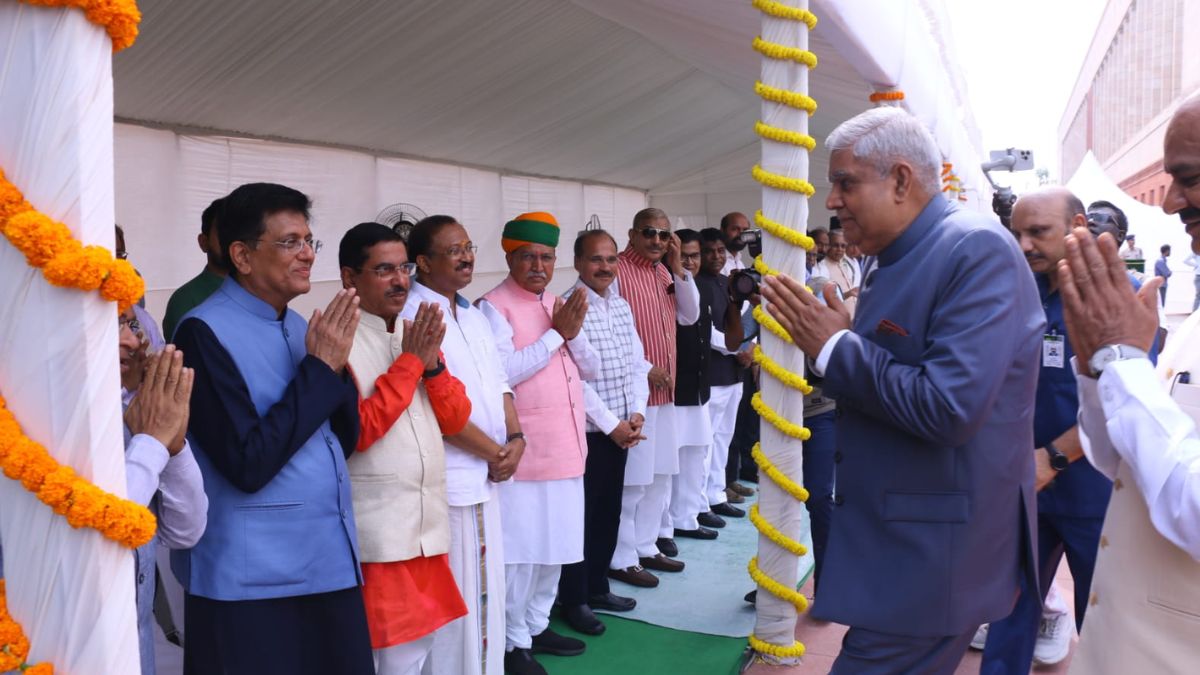 Congress president and Leader of Opposition in Rajya Sabha Mallikarjun Kharge had on Saturday, said he would not be able to attend the flag hoisting function and expressed disappointment over getting the invitation "quite late".
He wrote to Rajya Sabha Secretary General PC Mody saying that he received the invite for the function only in the late evening of September 15.
"I am writing this letter with a sense of disappointment that I have received your invite for the flag hoisting function tomorrow at New Parliament Building only on September 15, 2023, quite late in the evening," Kharge said in his letter.
Rajya Sabha LoP further said that he is currently in Hyderabad to attend meetings of the newly constituted Congress Working Committee on September 16 and 17 and will return to Delhi late Sunday night.
"It will not be feasible for me to attend the function scheduled for tomorrow morning," Kharge said.
The new Parliament building, built adjacent to the existing one, was inaugurated by Prime Minister Narendra Modi on May 28.