Sensational twist in Shaheen Bagh probe: Man who opened fire near protest site linked to AAP
February 4, 2020 19:50
New Delhi: In a sensational twist to the probe in Shaheen Bagh firing episode, it has come to light that the man in question Kapil Gujjar is linked to Arvind Kejriwal's Aam Aadmi Party (AAP).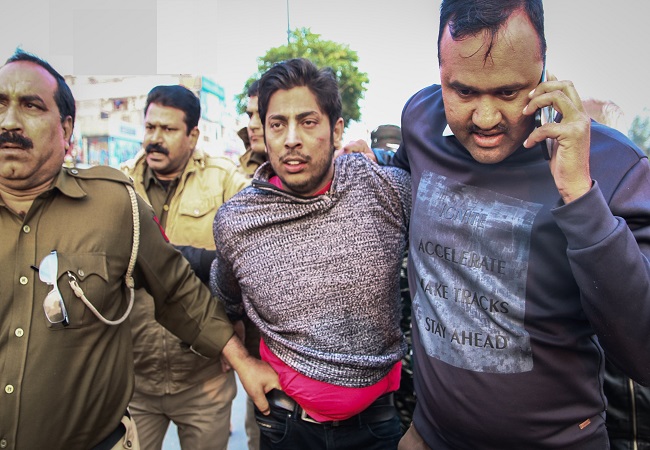 According to ANI inputs, the Delhi Police Crime Branch has found pictures which establish Kapil Gujjar's direct links with the Aam Aadmi Party. Police stumbled upon on this crucial information after it recovered his phone data and found these pictures.
Sources: The Crime Branch has found certain pictures on the mobile phone of Kapil Gujjar, who opened fire in Shaheen Bagh area on February 1. In these pictures, Kapil can be seen with AAP leaders such as Atishi and Sanjay Singh. pic.twitter.com/BKXifhTE7K

— ANI (@ANI) February 4, 2020
In the photos, the gunman Kapil Gujjar can be seen with senior AAP leaders including Sanjay Singh and Atishi. Sanjay Singh is also seen making him wear party's cap.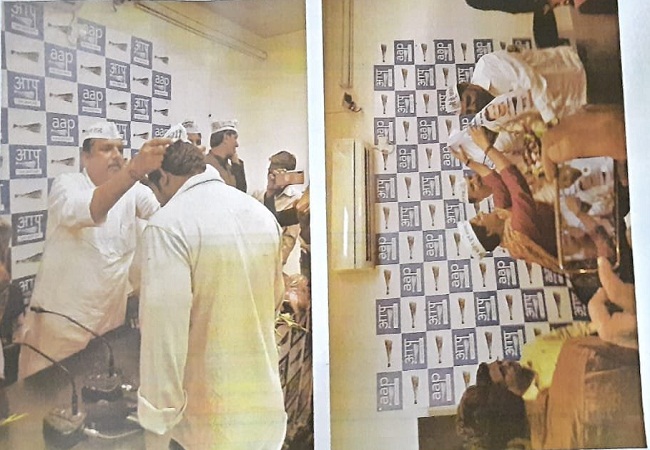 A couple of TV channels claimed that he is a member of Aam Aadmi Party (AAP). Kapil Gujjar and his father joined the AAP last year, said TV reports.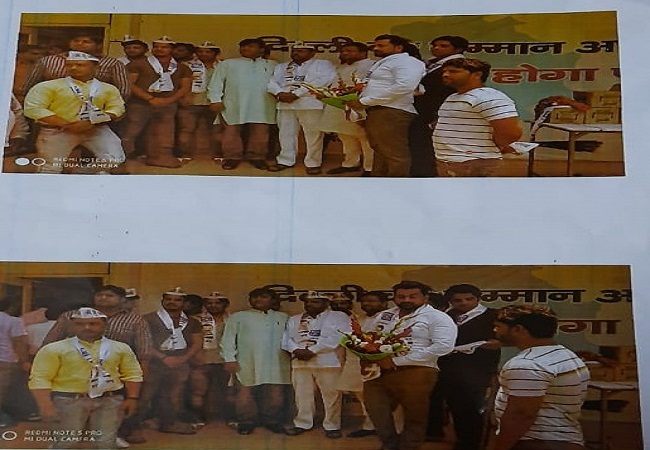 AAP role under scanner
The sensational twist to Shaheen Bagh firing has brought the role of AAP under scanner, creating furore across political circles.
It may be noted that Delhi deputy chief minister Manish Sisodia came out in support of Shaheen Bagh protesters, saying that we stand with them.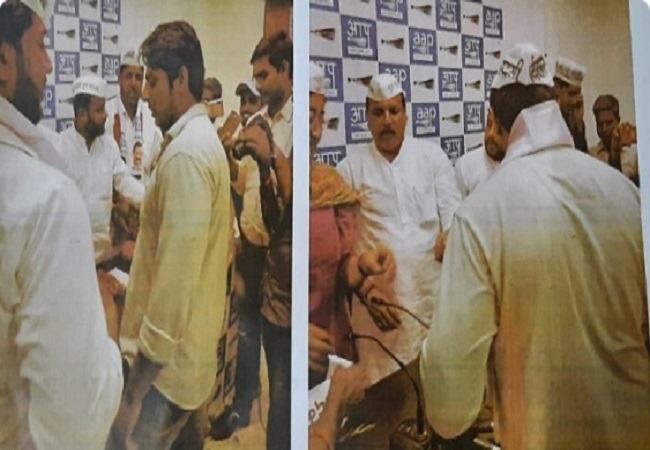 Kapil Gujjar's family had claimed that he fired shot near Shaheen Bagh out of frustration. Since, he had to commute 3 hours in spite of 1 hour everyday, he took the extreme step, said family members.
AAP denies link, calls it a conspiracy
Soon after the pictures of gunman with AAP leaders went viral, senior party leader Sanjay Singh denied any association with him and called it a conspiracy by the political rivals. Hitting out at BJP, he said that it is part of saffron party's dirty politics to defame AAP but they won't succeed in their plan.