Shocking! Atleast 30 students vaccinated against Covid with single syringe, VIDEO goes viral
An FIR has been lodged in the matter against Jitendra for violating the protocols issued by the Central government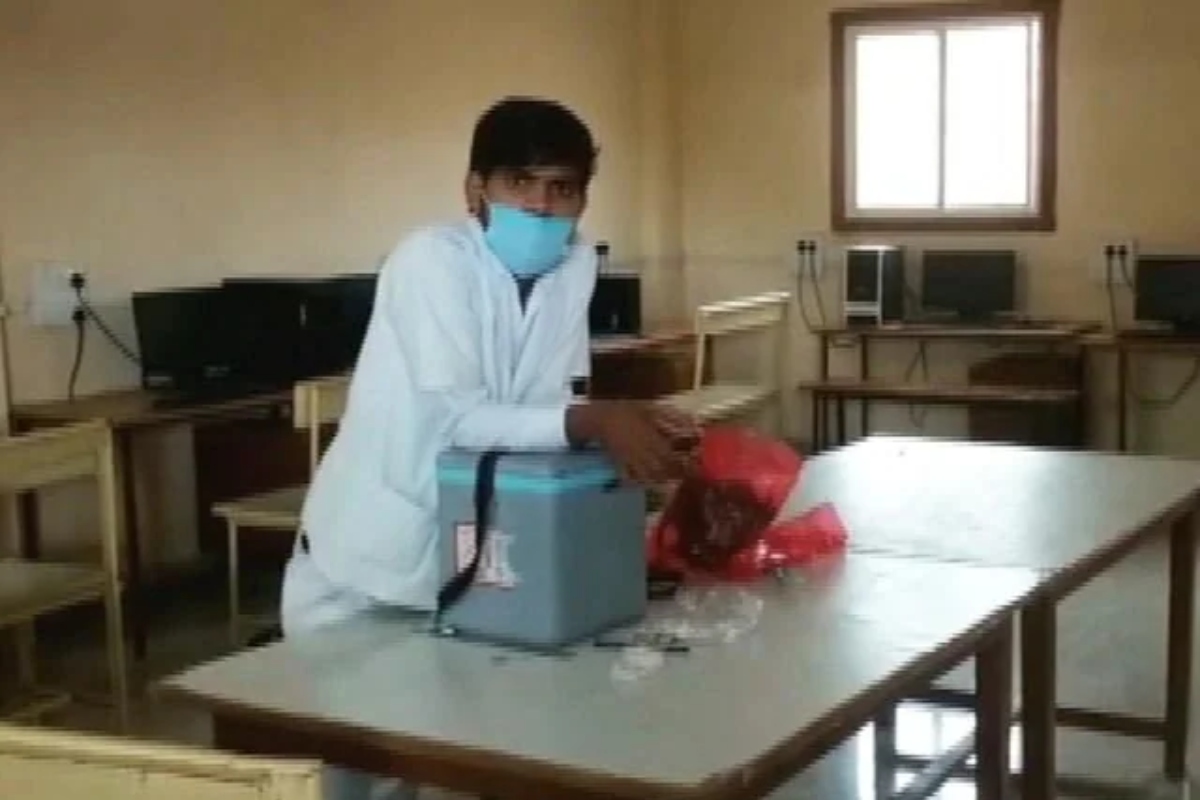 New Delhi: Before the Covid-19 vaccination drive began in January last year, the Union Ministry for Health and Family Welfare vowed and publicized the "One needle, one syringe, only one-time" protocol across the country.
The protocol has been widely issued by various international organizations including UNICEF and WHO, ever since the HIV outbreak in the 1990s.
The shocking incident which occurred in the Sagar in Madhya Pradesh on Wednesday appears to be an attempted violation of the single-use of syringe protocol.
The vaccinator has been identified as Jitendra, who claimed that the concerned authorities had only sent one syringe to him and the 'head of department' had asked him to vaccinate the students with that single syringe only.
However, in the now-viral recorded by the parents of the students, when asked about the 'head of department', Jitendra can be heard saying that he did not know her name.
"The person who delivered the materials only gave a single syringe", Jitendra could be heard explaining to the outraged parents.
When asked if he knew of the single-use syringe protocol, he said, "I know that. Which is why I asked them if I have to use just one syringe and they said 'yes'. How is this my fault? I did what I was asked to do".
Watch:
Shocking violation of "One needle, one syringe, only one time" protocol in #COVID19 #vaccination, in Sagar a vaccinator vaccinated 30 school children with a single syringe at Jain Public Higher Secondary School @ndtv @ndtvindia pic.twitter.com/d6xekYQSfX

— Anurag Dwary (@Anurag_Dwary) July 27, 2022
The incident reportedly took place at a Covid vaccination camp held at Jain Public Higher Secondary School for students in Sagar. When parents noticed the vaccinator using a single syringe to vaccinate all the students, atleast 30 students had already been given the shots.
An FIR has been lodged in the matter against Jitendra for violating the protocols issued by the Central government.