"Tomorrow, Rakhi Sawant Will Become": Hema Malini on possibility of Kangana Ranaut contesting from Mathura
The bizarre reaction from the lawmaker has invited sharp criticism from netizens regarding her contribution and work in her own constituency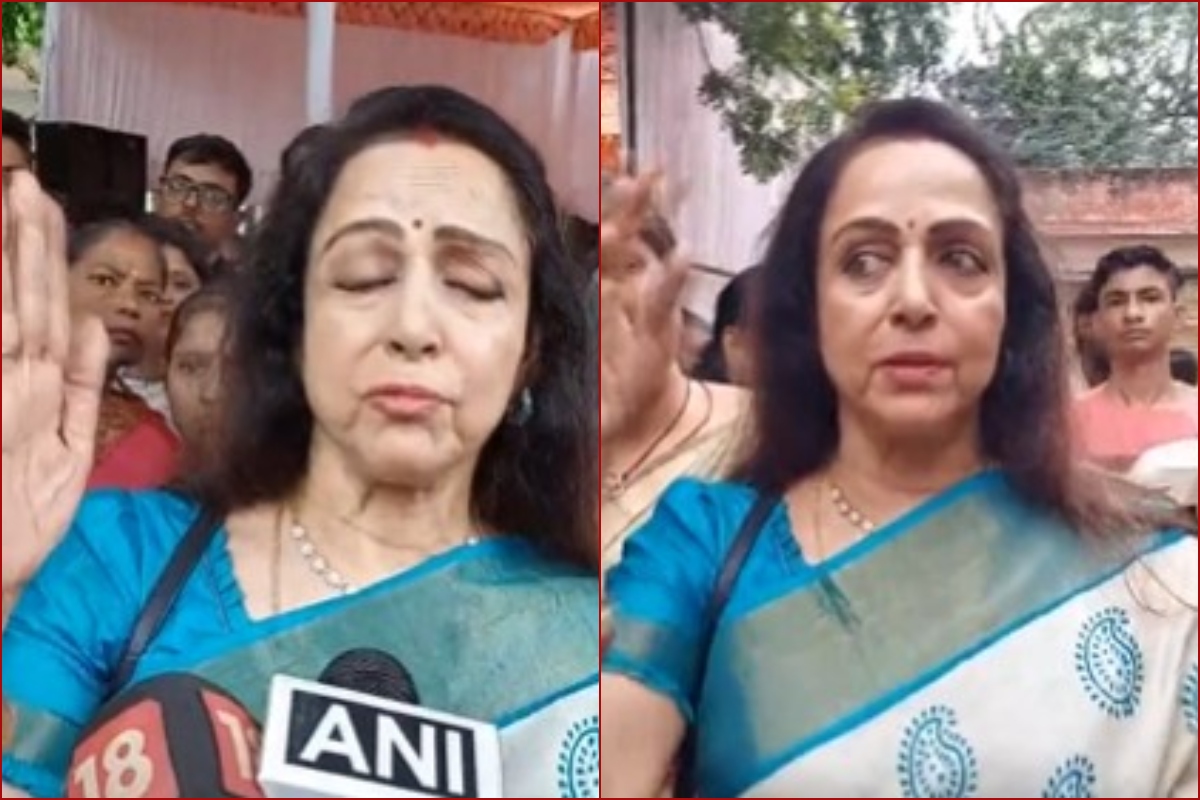 New Delhi: Veteran actress and Bharatiya Janta Party leader Hema Malini came up with an unusual response when asked about the chances of fierce Bollywood actress Kangana Ranaut's said political debut from the latter's constituency Mathura.
"You won't get the politicians who want to run from Mathura elected. But you put it in everyone's head that only film stars should contest elections, that Mathura only wants film starts (as elected representatives). Tomorrow, Rakhi Sawant will also contest elections", she said as the crowd behind her splits into laughter.
Referring to Ranaut, she further added, "It is upto god. Lord Krishna will do what he wants". A video clip of her statement was shared by news agency ANI on Saturday.
Watch:
#WATCH | Mathura, Uttar Pradesh: When asked about speculation that actor Kangana Ranaut could contest elections from Mathura, BJP MP Hema Malini says, "Good, it is good…You want only film stars in Mathura. Tomorrow, even Rakhi Sawant will become." pic.twitter.com/wgQsDzbn5Z

— ANI (@ANI) September 24, 2022
However, the bizarre reaction from the lawmaker has invited sharp criticism of her work in her constituency.
A Twitter user named Saffron Soul took a dig at Malini and he wrote, "Oh a lady who herself is a film star, and her husband and son (have) joined politics now has a problem with films stars coming into politics?"
Ohhhh a lady who herself is a film star, her husband, son everyone joined politics has now problem with fils stars coming into politics? Can she tell what she has done for the public in last 10 years?

— Saffron Soul🚩 (@SaffronS0ul) September 24, 2022
Other netizen also questioned the MP on various matters via Twitter.
What exactly has she done to improve Mathura ..considering she is literally ..eternal MP from there..@dreamgirlhema

— Ravi Raj (@ravee02) September 24, 2022