22-yr-old gang-raped in UP's Balrampur; dies of injuries, 2 arrested
Uttar Pradesh rape case: A 22-year-old Dalit woman died after gang-rape and severe beating on Tuesday evening.
October 1, 2020 08:06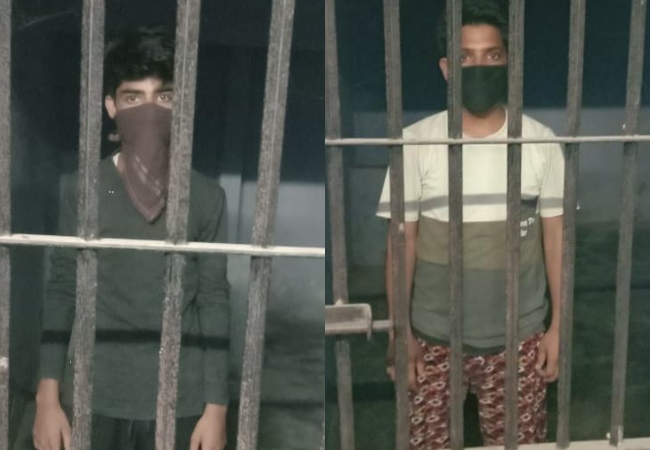 Balrampur (Uttar Pradesh): A 22-year-old woman, who was allegedly gang-raped in Balrampur died on Wednesday.
Dev Ranjan, Superintendent of Police (SP), Balrampur, said that the victim's family alleged that two men raped her.
"We have received a complaint in which the family of a 22-year-old woman said that she used to work at the firm. On Wednesday, she did not return from the firm. Later, when she did return home on a rickshaw, she had a glucose drip inserted in her hand," Ranjan told ANI.
"She died on the way when the family was taking her to the hospital. They claimed that two men raped her. Both of them have been arrested," he said.
थाना को0 गैंसड़ी की घटना में पुलिस द्वारा कृत कार्यवाही और दो अभियुक्तों की गिरफ्तारी के सम्बंध में SP #balrampurpolice बाइट @Uppolice @AdgGkr @dgpup @UPGovt @InfoDeptUP @PrashantK_IPS90 pic.twitter.com/y2HekCZJ3t

— BALRAMPUR POLICE (@balrampurpolice) September 30, 2020
The police, meanwhile, have said that two accused in the case have been arrested, but also claimed that the post-mortem has not revealed injuries to the woman.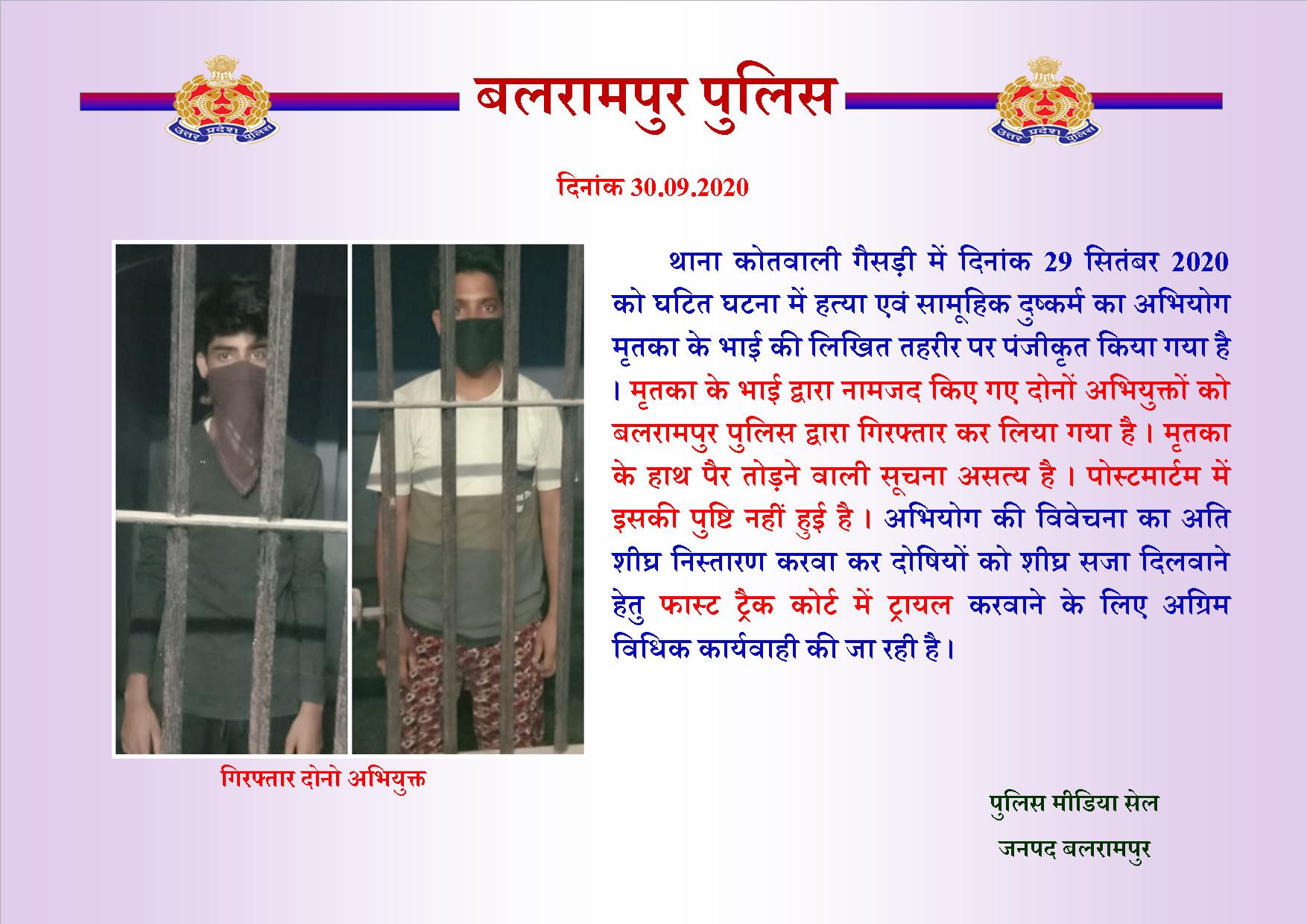 Former Chief Minister Akhilesh Yadav made a jibe at the Yogi Adityanath government, asking it to not "attempt a cover-up" as in the Hathras case.
"After Hathras, another gang-rape incident has surfaced in Balrampur in which the woman died after torture. The BJP government should not attempt a cover up here like Hathras and should quickly take action against the accused," his tweet in Hindi read.
हाथरस के बाद अब बलरामपुर में भी एक बेटी के साथ सामूहिक बलात्कार और उत्पीड़न का घृणित अपराध हुआ है व घायलावस्था में पीड़िता की मृत्यु हो गयी है. श्रद्धांजलि!

भाजपा सरकार बलरामपुर में हाथरस जैसी लापरवाही व लीपापोती न करे और अपराधियों पर तत्काल कार्रवाई करे.#Balrampur#NoMoreBJP

— Akhilesh Yadav (@yadavakhilesh) September 30, 2020