Uttar Pradesh: Minister AK Sharma extends wishes to devotees on Chhath Puja
Previously, chief minister of the state, Yogi Adityanath also congratulated the devotees on the occasion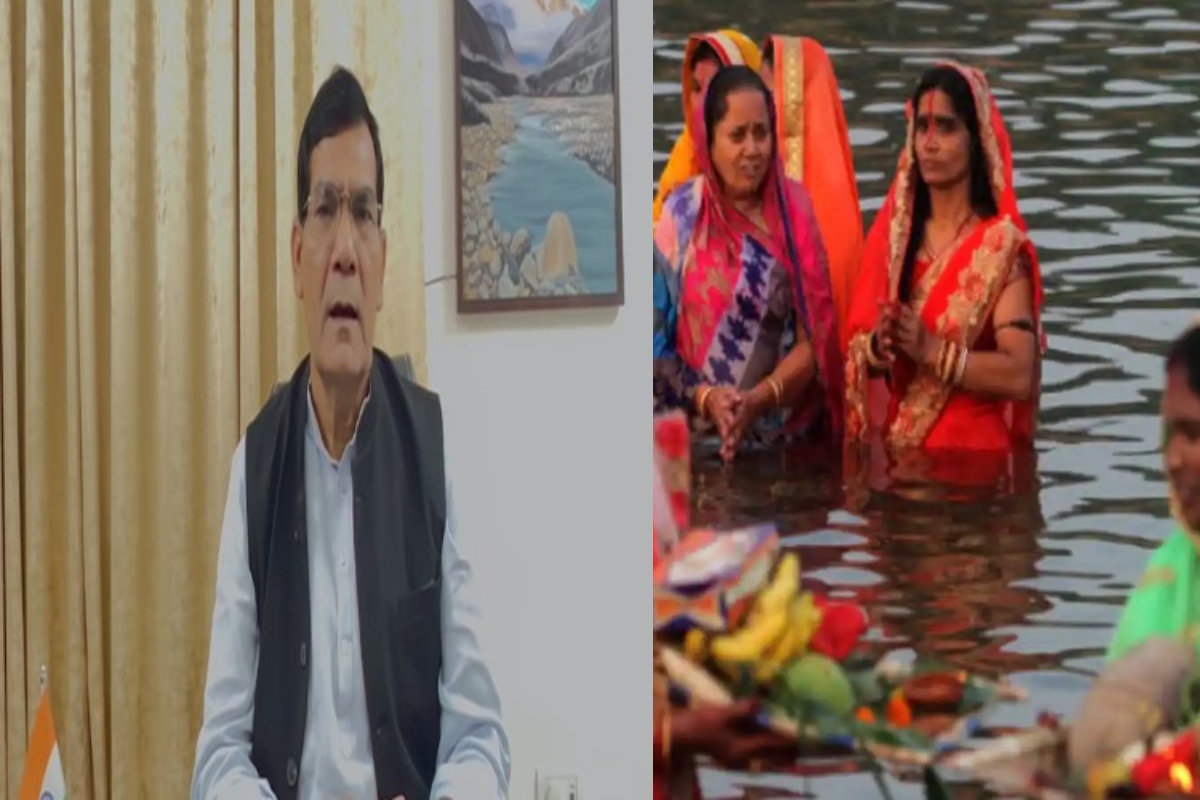 New Delhi: Chhath Puja is celebrated with great pomp in whole of Purvanchal including Bihar, with devotees from all around the world reaching back to their homes for the festival wherein the sun and Chhathi Maiya is worshipped.
At the same time, the preparations for Chhath festival are in full swing. Meanwhile, everyone is also seen congratulating each other. On the other hand, many people from the political corridors have congratulated the devotees on Chhath.
While preparations for the special occasion are in full swing, the government administration and its ministers seem to be prepared for the festival as well.
In the sequence, Uttar Pradesh's Minister for Urban Development and Energy congratulated the people of the state on Chhath Puja in a unique manner.
Watch:
Previously, chief minister of the state, Yogi Adityanath also congratulated the devotees on the occasion. Taking to his Twitter handle, he wrote in Hindi that, with the blessings of the Chhath Mayiya, there should be happiness and prosperity in everyone's life in our state, that's the only wish!
छठी मइया के किरपा से हमरे प्रदेश में, सबके जीवन में सुख आ खुशहाली बनल रहे, इहे प्रार्थना बा।

जय जय छठी मइया! pic.twitter.com/EBd54hbMB0

— Yogi Adityanath (@myogiadityanath) October 29, 2022