VIDEO: Aerial view of Bihar national highway shows multiple pool-size potholes, reminds of 'Takeshi's Castle'
The road has been reportedly in dilapidated condition since 2015, despite nearly 15,000 families and over 500 small shops connected to it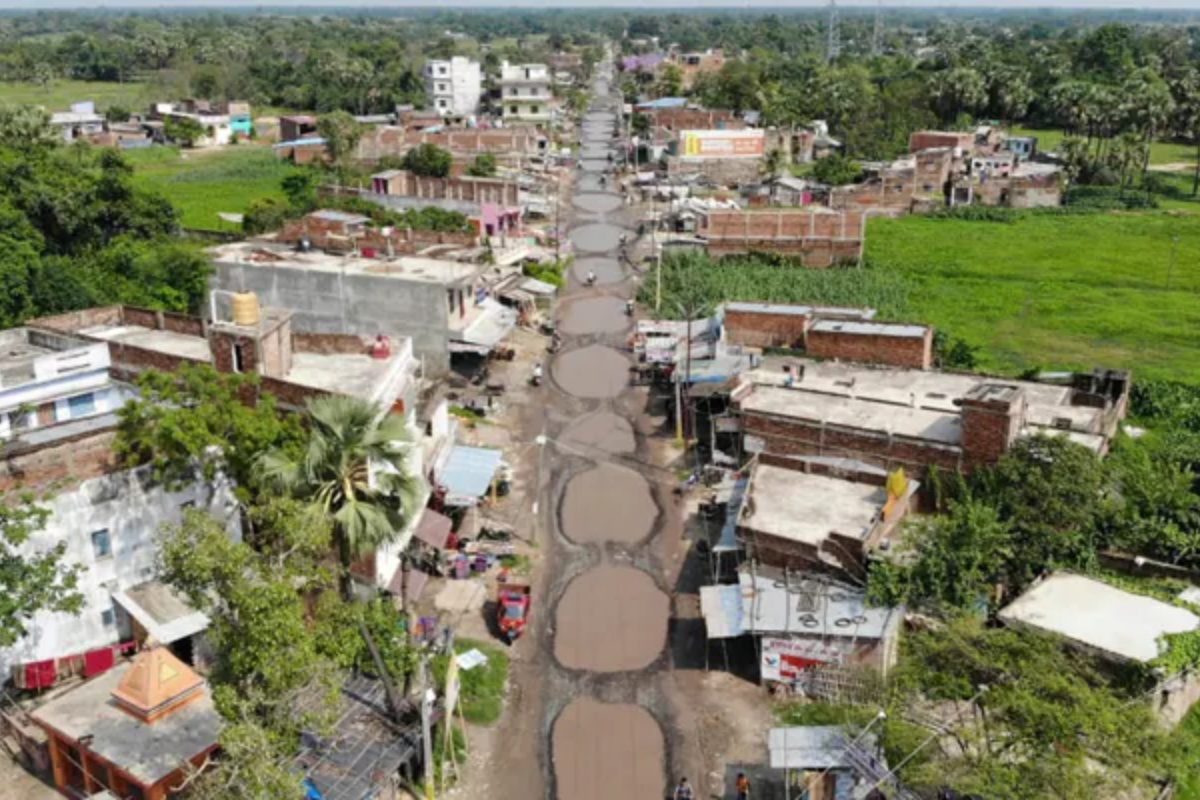 New Delhi: Pothole issues in the metro cities are nothing new, despite being a major concern of locals for over decades. But what's unexpectedly rare is to think of multiple pool-size potholes in a single stretch, and that too on the national highway.
Well, you read that right! The rare phenomenon occurred on Bihar's National Highway 227. The Kaluahi-Basopatti-Harlakhi joint road here in particular is covered with giant potholes, ones you would have seen before.
The abrupt view of the road that goes through Madhubani has been shot into an aerial view by Dainik Bhaskar newspaper's journo Praveen Thakur.
The alarming condition of the so-called national highway road seems to be a view straight out of an adventure TV show 'Takeshi's Castle', and drew wide flak from Netizens on social media.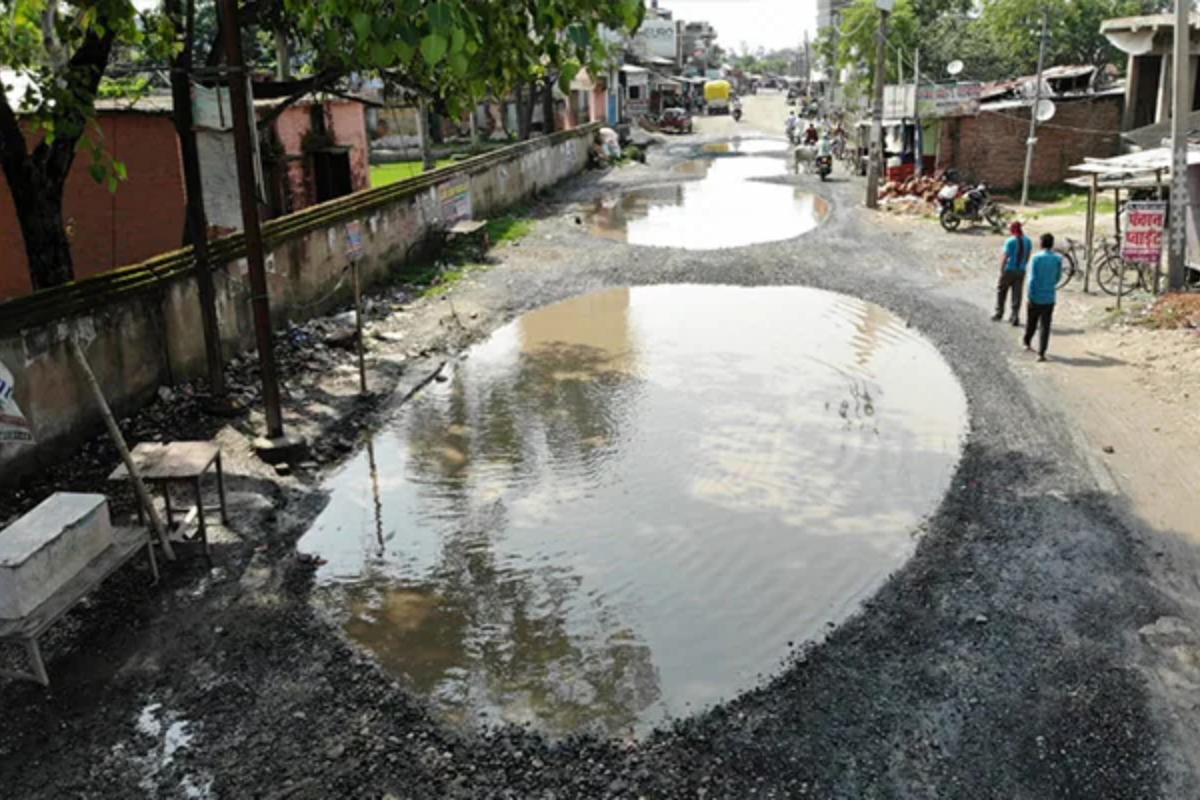 Political analyst Prashant Kishore, also a frequent critic of Bihar CM Nitish Kumar also evoked a sharp reaction on the matter.
Watch:
Taking to his official Twitter handle, Kishore wrote, "Reminiscent of the condition of roads in Bihar in the Jungle Raj of the 90s, this is National Highway 227 (L) of Madhubani district of Bihar".
"Recently, Nitish Kumar ji was speaking to the people of the road construction department at an event that they should tell everyone about the good condition of roads in Bihar", he added.
90 के दशक के जंगलराज में बिहार में सड़कों की स्थिति की याद दिलाता यह बिहार के मधुबनी जिले का नेशनल हाईवे 227 (L) है।

अभी हाल में ही #Nitishkumar जी एक कार्यक्रम में पथ निर्माण विभाग के लोगों को बोल रहे थे कि बिहार में सड़कों की अच्छी स्थिति के बारे में उन्हें सबको बताना चाहिए। pic.twitter.com/Qp0ehEluty

— Prashant Kishor (@PrashantKishor) June 23, 2022
The road has been reportedly in dilapidated condition since 2015, despite nearly 15,000 families and over 500 small shops and businesses connected to it.
As per the report by Dainik Bhaskar, tenders have been issued for atleast three times so far to repair the road, but all contractors fled, having left the work unfinished.