Delhi-NCR Weather Forecast Today: Rain, thundershowers, cloudy sky predicted for the next four to five days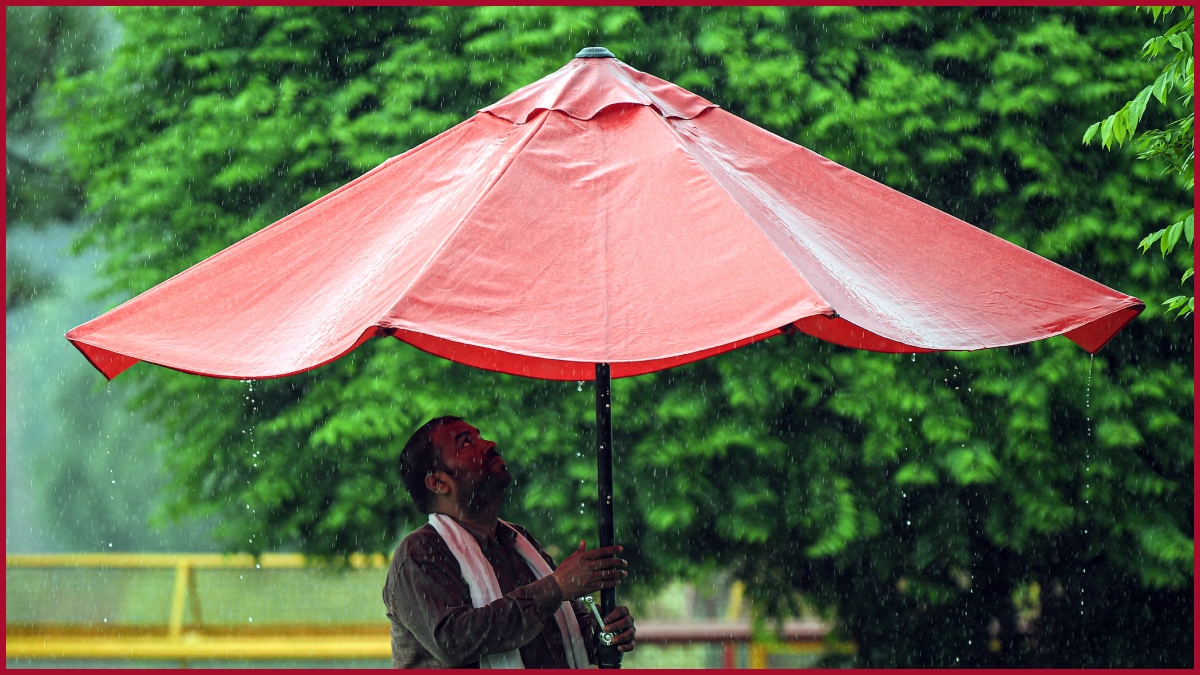 New Delhi: A day after Delhiites faced the warmest day of 2023 on Wednesday, the national capital is all set to get some relief as it sees rain activity in the upcoming days as predicted by the IMD.
According to the India Meteorological Department (IMD) forecast, Delhi is likely to witness a rainy weekend.
The people may witness a cloudy sky and also there is a possibility of very light rain or drizzle in several places on Thursday. However, the Regional Weather Forecasting Centre (RWFC), has forecasted rain in the Delhi-NCR for the next four to five days.
On Wednesday, the maximum temperature at the city's primary station in Safdarjung was recorded at 34.3 degrees Celsius.
Delhi-NCR Weather Forecast For Next Five Days: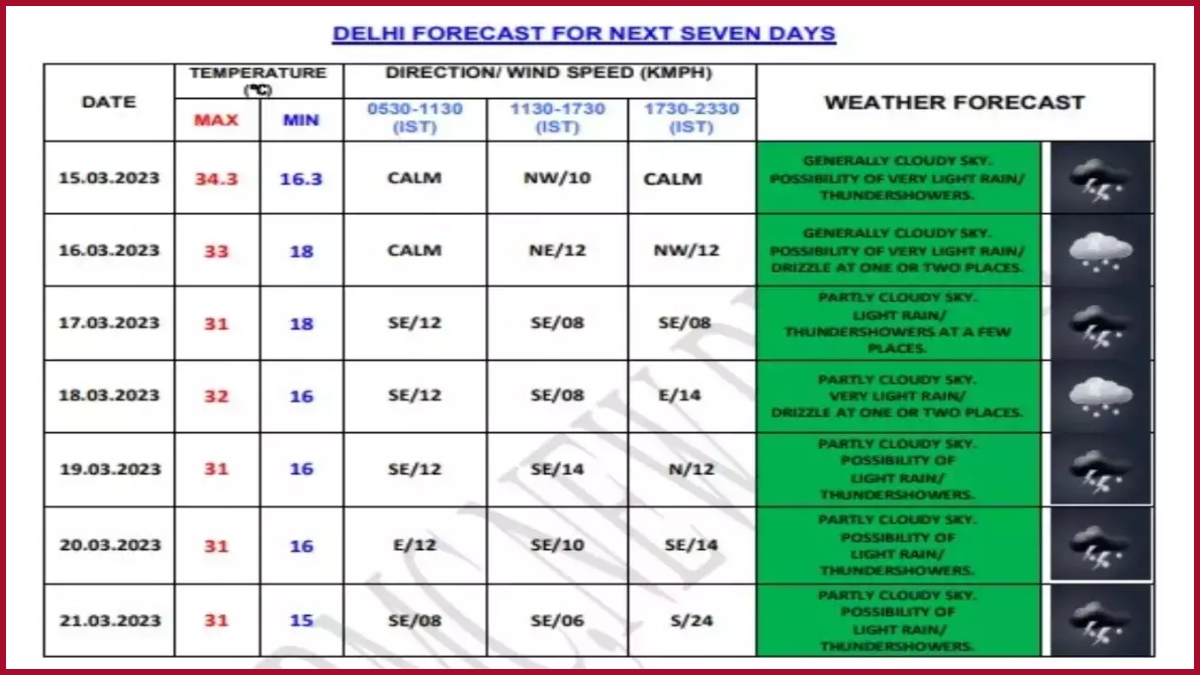 March 17:
On Friday, Delhi may see a partly cloudy sky with light rain/ thundershowers in a few places.
March 18:
Light rain or drizzle is predicted in one or two places on Saturday. According to the IMD, the temperatures may hover around 32 degrees and 16 degrees Celsius, respectively.
March 19:
On Sunday, there will be a slight drop in the temperature. The weather is likely to remain partly cloudy sky with light rain/ thundershowers.
March 20:
The temperature is likely to remain the same as predicted for Sunday.
March 21:
On Tuesday, the temperature may witness light rain/ thundershowers and partly cloudy skies.
Apart from Delhi-NCR areas including Noida, Ghaziabad, Gurgaon, and Faridabad is likely to see rain activity this weekend, the MeT Centre said.