West Bengal: TMC goons slap man in presence of Bengal minister, for raising complaint (VIDEO)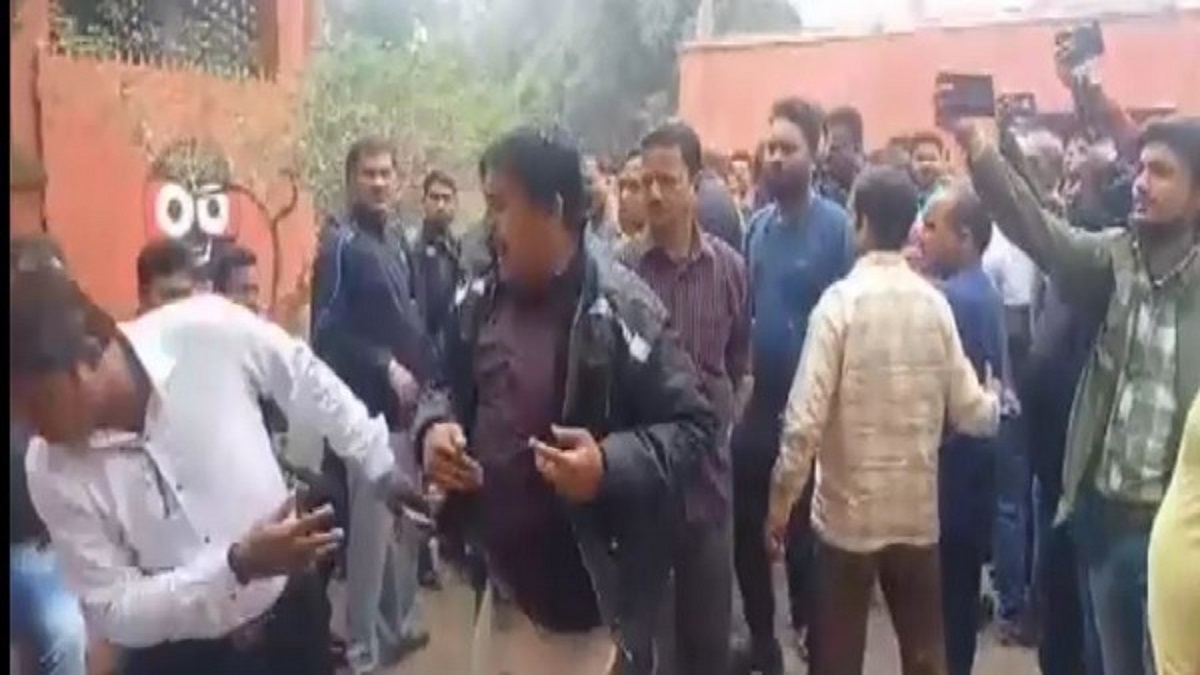 New Delhi: TMC goon's hooliganism was caught on camera on Saturday, when they started assaulting a person publicly, merely for raising a complaint. The incident happened in presence of West Bengal Food and Supplies Minister and TMC MLA Rathin Ghosh.
A video of the incident went viral on social media. The incident happened when Rathin Ghosh visited Nandadulal temple area located in Barasat city of North 24 Parganas district for the newly launched state government's scheme, 'Didir Doot'.
One of the residents who is also a local leader of the area, approached the Trinamool Congress minister to raise issues of local residents of the area.
Slapping hard the innocent public when they are trying to complain, arrogance have peaked for this TMC leaders. Today out as a Didir Doot, a man got slapped infront of TMC Minister Rathin Ghosh. Hope the culprit gets punished. pic.twitter.com/1BHkOftNS9

— Sudhanidhi Bandyopadhyay (@SudhanidhiB) January 14, 2023

The complainant was then manhandled by the minister's security staff and party workers, which later broke out in a scuffle.
Notably, 'Didir Doot' is an outreach programme launched by the TMC government and it means Didi's Messenger.
The programme has been introduced with the aim to keep people updated with the TMC government's initiatives and events through news feeds, photos, videos and infographics.
The incident comes to light two days after a snake was found in mid-day meal provided to children at a primary school in West Bengal's Birbhum district. Earlier, a lizard and a dead rat were also found in mid-day meals in West Bengal.
BJP's spokesperson Shehzad Poonawalla while reacting to the TMC minister's video slammed the Mamata Banerjee government and wrote on Twitter, "TMC- Tanashahi Mindset & Culture and this is the exhibition of such a mindset."
"This is not a government of Maa Maati Manush but Money Money Money," Poonawalla said in his tweet.