What if Mona Lisa was portrayed in different states of India? Twitter users hilarious depiction of famous painting goes viral
The thread also explores 'Lisa Bomma' version from Telangana, 'Lisa Mol' from Kerala, and concludes on the Gujarati version called 'Lisa Ben'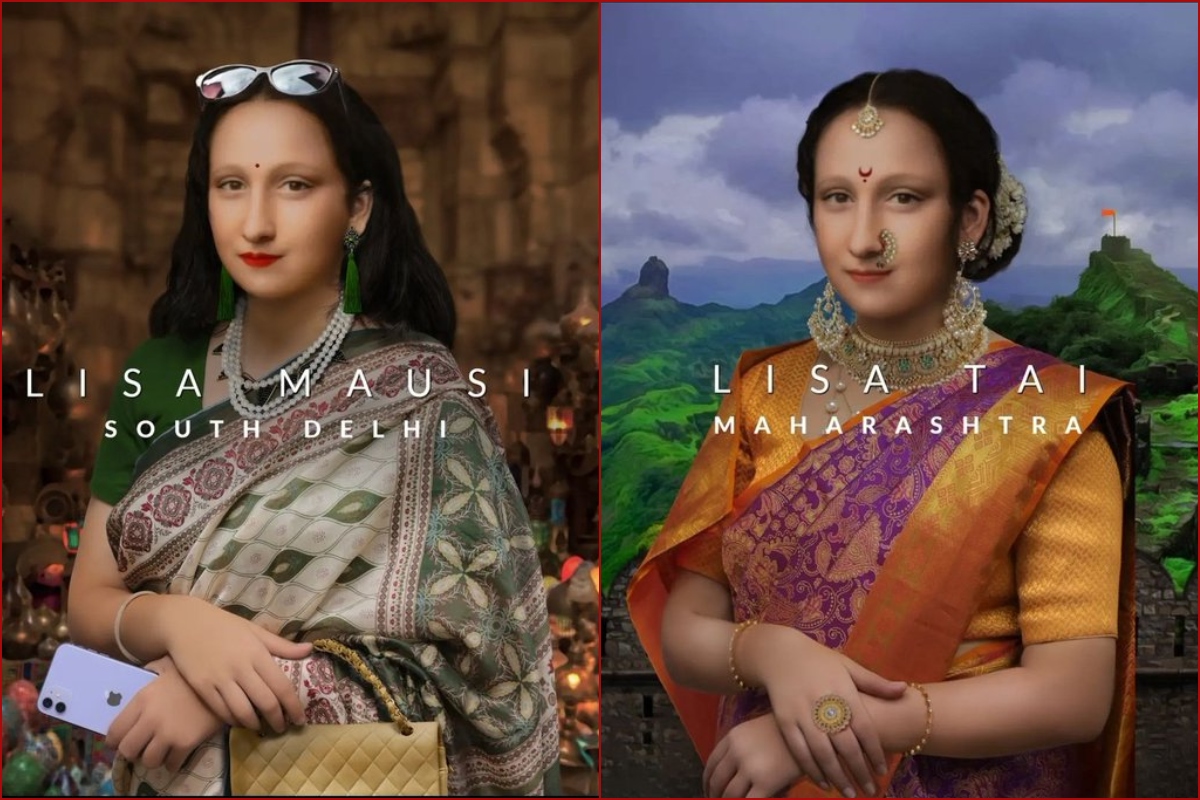 New Delhi: Leonardo da Vinci's 16th-century depiction of a lady with a diverted vision and a slight smile is a renowned work of art across the globe. However, have you ever wondered what would it be like if Vinci had portrayed Mona Lisa in various parts of India?
Well, a hilarious Twitter thread on the same note depicting Lisa dressed as women of various states in the country is going crazy viral on social media. Twitter user Pooja Sangwan shared her version of Mona Lisa portraying the painting as 'Lisa Mausi' from South Delhi, 'Lisa Tai' from Maharashtra, and much more.
Check Twitter Thread Here:
Sangwan begin her thread with caption, "If Mona Lisa was born in South Delhi she would be Lisa Mausi", sharing the figure donning a printed summer saree with a trendy neckpiece and green earrings, holding a small purse in one hand and an iPhone in other. The South Delhi version of Mona Lisa was completed with a stylish pair of sunglasses decorated on Lisa's head.
Thread

If Mona Lisa born in South Delhi she would be "Lisa Mausi" pic.twitter.com/qUfdX76n70

— Pooja Sangwan 🇮🇳 (@ThePerilousGirl) September 23, 2022
Then comes the Maharashtrian version of the painting called 'Lisa Tai', wearing a traditional Marathi styled saree and jewellery in the backdrop of a landscape and saffron flag. Next in line is 'Lisa Devi' from Bihar, 'Maharani Lisa' from Rajasthan, 'Shona Lisa' from Kolkata, and more.
The thread also explores 'Lisa Bomma' version from Telangana, 'Lisa Mol' from Kerala, and concludes on the Gujarati version called 'Lisa Ben'.
Since being posted on Saturday, the thread has garnered numerous likes and retweets with netizens flooding the comment box with their own version of Mona Lisa.