Without Ram, no work can be done, insult to Ram's name won't be tolerated : CM Yogi
TMC is afraid that if it gives benefits of the schemes of the Center, then they will not be able to do vote bank politics," CM stated.
March 3, 2021 08:33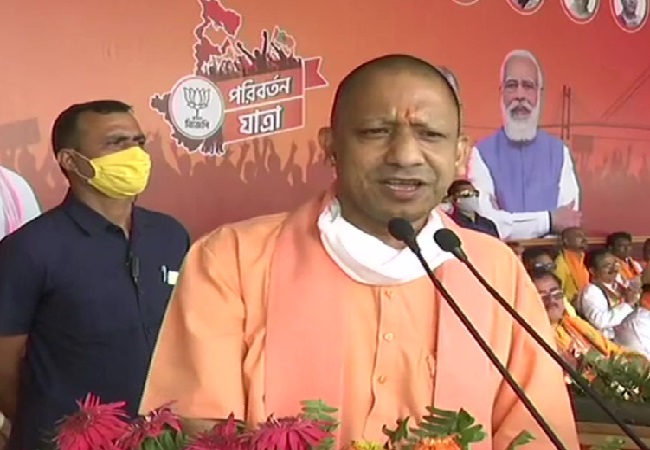 Lucknow: Storming the bastion of the Mamata-led TMC Government, Uttar Pradesh Chief Minister Yogi Adityanath said that West Bengal which once led nation is now facing a lawless situation.
The Chief Minister said, "West Bengal has always been a land of cultural nationalism in India. It has been the land of the revolution for the country's freedom struggle. Today the anarchical situation in West Bengal created by TMC, CPM and Congress over the years has hurt the entire country."
Launching his WB assembly campaign with a crowded rally in Malda which is considered a minority-dominant district of North Bengal, on Tuesday, he said that every worker of the party has come here to connect to the Bengali brothers and sisters to re-establish the identity of Bengal and carry forward a new change through this. Attacking the TMC for promoting cow slaughter in the state, Yogi said that Durga Puja gets prohibited in Bengal today while the cow slaughter has been taking place unabatedly.
"People's sentiments have been hurt through cow smuggling but the state government remains silent. Now it has been attempted to ban slogan of 'Jai Sri Ram' and the BJP workers are being attacked," said UP CM. He also assured the people that once BJP Government is formed, the ban on cow slaughter will follow within 24 hours. On keeping farmers unaware of the schemes launched by the Central Government towards their welfare and growth, the CM said that the party that cannot work for the well-being and safety of the poor, farmers and women, had no right to be in power even for a moment.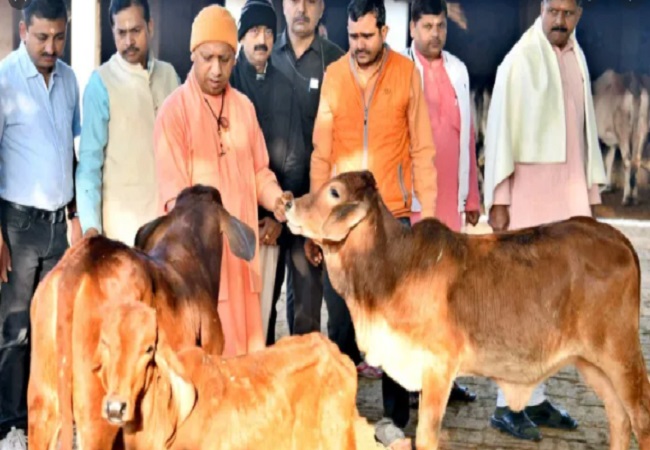 Warning Mamata Banerjee, his counterpart in poll-bound West Bengal, not to spread misinformation campaign vis-a-vis Ayodhya, he said, "I'd like to tell the Bengal govt that there was a government in Uttar Pradesh that used to fire bullets at lord Ram devotees in Ayodhya. "You have seen the fate of that government. Now it's TMC govt's turn in Bengal."
Yogi Adityanath in Malda also questioned Mamata Banerjee that asked to stop doing vote bank politics. "On my way from Bagdogra to Malda, I could not find any concrete house. TMC is afraid that if it gives benefits of the schemes of the Center, then they will not be able to do vote bank politics," CM stated. Giving a glimpse of the development model of UP from the election platform of West Bengal, the CM said that Prime Minister Shri Narendra Modi ji always dreamt of providing a roof to every homeless person and to fulfill his dream he did every possible effort. In this regard, more than 40 lakh houses have been constructed under the Pradhan Mantri Awas Yojana.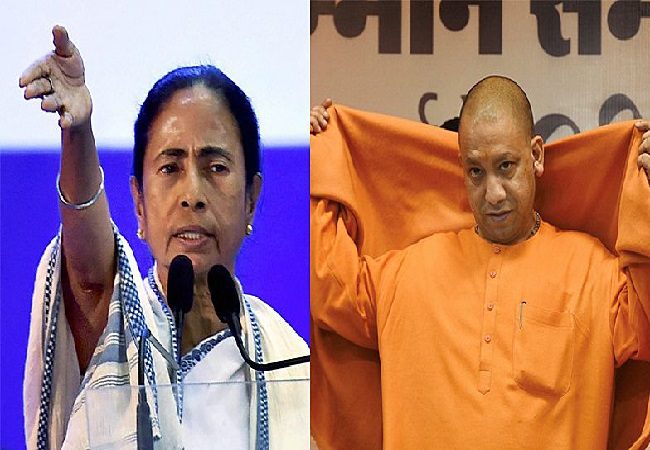 Similarly, in WB, people are not getting benefits of Ayushman Bharat including health insurance of Rs. 5 lakh which is applicable all over India. Slamming the ruthlessness of the Mamata-led TMC Government, while addressing the massive rally in poll-bound West Bengal, Yogi blamed Mamata for hiding the fatality rates of Encephalitis. In a landmark achievement, the Yogi-led BJP Government has effectively controlled the spread of encephalitis which has taken the lives of more than thousands of kids over the years. Today, this life-threatening disease has been completely eradicated from the state. Warning the TMC for its action, CM Yogi asserted that two legislations will not run in a country in any case. 25- 30 years ago, youth used to come to Bengal from UP and North for work, but now people from Bengal are migrating to UP and North for work.
 Video of old lady brings tears into my eyes
Describing the incident of that video in which the 85-year-old mother was allegedly beaten by miscreants, CM said that her video and her situation brought tears into his eyes. Expressing his confidence that BJP will win the upcoming election and will form the government, the Chief Minister said, "Enough is enough. On 2 May, when our government will come into power, these goons who are roaming free in WB will be begging for their lives."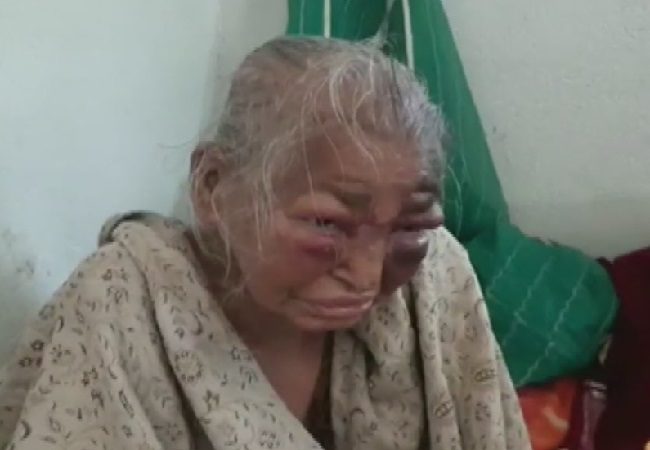 WB will go to polls in eight phases
 Earlier, the Election Commission announced that West Bengal will go to polls in eight phases starting March 27. The counting of votes will take place on May 2. The contest for the 294-seater Assembly is likely to be a bipolar battle between the Bhartiya Janata Party and Trinamool Congress.
According to reports, Yogi Adityanath is slated to hold at least a dozen rallies in the state, where the BJP is determined to end the existing rule of the Trinamool Congress.