Madhya Pradesh: In bikini, women bodybuilders pose in front of Hanuman's image, Political row erupts
Women bodybuilders poses in front of Lord Hanuman's image in Madhya Pradesh.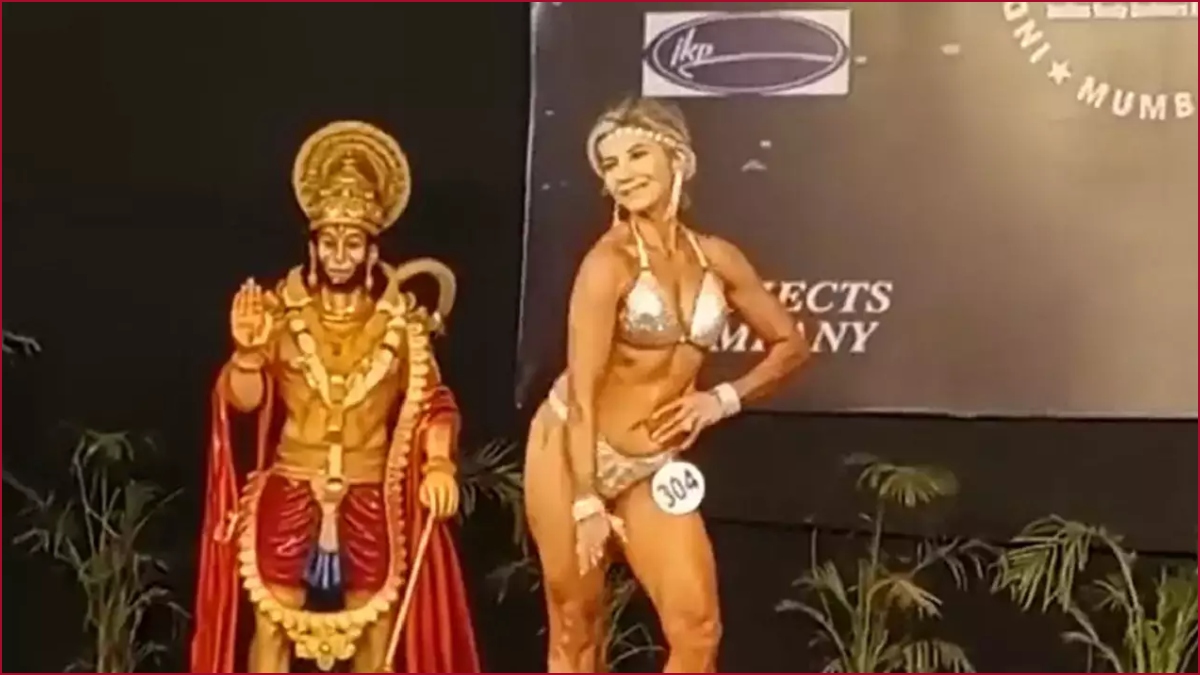 New Delhi: A political row erupted between Bhartiya Janata Party (BJP) and the Congress after a women's bodybuilding competition in Madhya Pradesh went sour, where women bodybuilders were seen allegedly flexing their muscles in front of Lord Hanuman's image.
According to the Congress reports, the women bodybuilders were wearing bikinis and posed in front of an image of Lord Hanuman during a  bodybuilding competition organized by the BJP in Madhya Pradesh's Ratlam.
The 13th Mister Junior Bodybuilding Competition was organised in Madhya Pradesh on March 4 and March 5.
The city's BJP mayor Prahlad Patel was also part of the organising committee while legislator Chaitanya Kashyap was a patron.
A video of the event has also gone viral on social media, where the women bodybuilders can be seen posing in front of Hindu diety.
Shame on BJP pic.twitter.com/fxVrepzqLz

— Piyush Babele||पीयूष बबेले (@BabelePiyush) March 6, 2023
Following this, the Congress workers sprinkled Ganga jal on the venue. They also recited Hanuman Chalisa to purify the stage after this.
शिवराज जी के जन्मदिन पर हुई अश्लीलता ने मध्य प्रदेश को बहुत शर्मसार किया है। pic.twitter.com/Fo5EfByTVq

— Piyush Babele||पीयूष बबेले (@BabelePiyush) March 6, 2023
The viral clip was also shared by Samajwadi Party chief Akhilesh Yadav.
भाजपाई धार्मिक मूर्तियों का अपमान न करें। pic.twitter.com/65MlHVQkb0

— Akhilesh Yadav (@yadavakhilesh) March 6, 2023
After this, the BJP's state spokesperson Hitesh Bajpai claimed that Congress did not want to see women excelling in sports.
Meanwhile, some of the organizers have also lodged a complaint with the police and demanded action against the Congress leaders.