Americans try Hajmola for the first time, their reaction is rib-tickling…. WATCH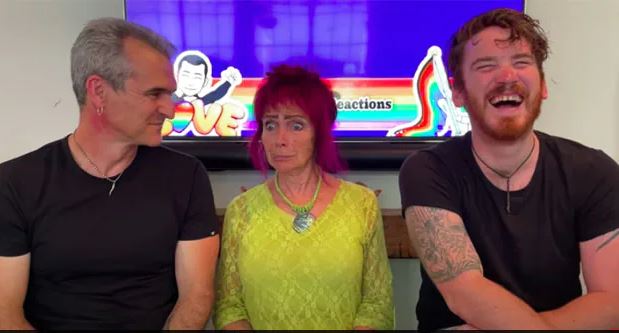 New Delhi: The popular digestive pill Hajmola has been a part of Indian household for decades. The brand has defined our childhood, the tangy flavourful tablets being our favourite to pop-on. However, so is not the case with Americans.
In a video on Youtube, some Americans are introduced with the regular flavour tablets of Hajmola brand. After smelling it, one contestant sneezed due to its strong spicy smell, while others felt that it smelt like 'seasoning salt'.
When the participants were asked to taste the pills, their reactions stretched from shock to amazement. Many of the participants find the pills too salty and spicy and wasn't sure if to take the pills in or threw them out. A woman said that the product can only be used as a chicken seasoning.
A participant John asked, "Is it a Mexican mole?". One woman participant just sat frowning at the taste. She didn't have a clue what to do. After a while, she said with a frosty nose, "That'll dissolve anything you eat."
 Watch the full video here :
However, some other participants savoured the taste of the pills after the first thrust, and were even seen popping up more pills after that.
So far, the video has garnered 3.9k 'likes' and has been viewed 83,650 times. Viewers have ammased the comment section to the video with humorous remarks. Following are some handpicked comments you should go through:
Nandani wrote, "Rick's Mom: 'That will dissolve anything you eat.' Best tagline ever. ?".
Dhruv Malik said, "I can't believe you haven't tried Chavanprash yet…you should try that next".
Arpit Monga, "Loki: we have an army ;Tony Stark: we have a Hulk; Indians: we have Hajmola. When Thanos was resisting to drop off the Gauntlet, i would have just dropped 5 hajmola im his mouth".
Chritie V Thomas wrote, "Out of all the sweets from India, you had to give them this ?".
Alos Yadav commented, "After watching this , I feel like how can I eat packets of hajmola in my childhood".
Avi wrote, "
"it can disolve anything"
Well it surely does ?….
hilarious reactions".