Bhang on Holi: 5 Health benefits and Importance
It is often confused with Cannabis or Marijuana – herb that is inclusive of three species sativa, indica, and ruderalis

March 25, 2021 12:00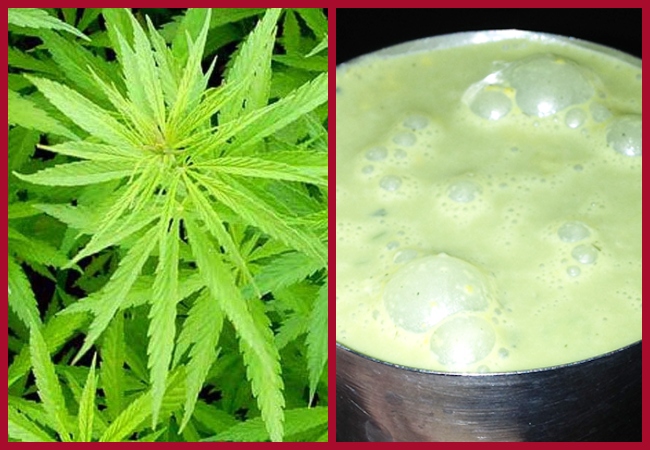 HOLI 2021: The vibrant festival of colors will be celebrated on (March 29) this year. This festival marks the arrival of the spring harvest season in the country. The evening before Holi is known as Holika Dahan or Chhoti Holi during which people light a bonfire to signify the burning of the demon Holika.
Interestingly, Bhang is offered to Lord Shiva,  and devotees consume drinks miked with bhang as a blessing of Lord Shiva.
However, Bhang is also consumed on the occasion of Holi to celebrate the return of Lord Shiva's  to Grihastya (family life) from Vairagya (detachment).
According to legends, it is said that Goddess Parvati sought Kama Deva's help to distract Lord Shiva from deep meditation state.
It is said that to distract Lord Siva,  Kama Deva aimed an arrow of flowers at Lord Shiva to prevent him from meditating any further.
Bhang is also consumed to celebrate Lord Shiva and Lord Vishnu's friendship.
Also, it is  said that Bhang is mentioned in the Atharva Veda as a beneficial plant that helps relieve anxiety and makes one feel happy and relaxed.
So in order to add a more joyfulness into the Holi celebrations people add a small portion of bhang to the thandai (a beverage made of milk, pistachios, almonds, sugar etc.).
In Sanskrit, Cannabis is known as bhaṅgā.
Bhang is prepared by making of the mixture of cannabis leaves and then drying, grinding, and soaking it to form a paste so that it can be added in different food items (For eg, Thandai, Lassi, Pakoda, Laddu.
According to reports, it is said that Bhang has been consumed in India for centuries. On the other hand cannabis is considered illegal in most parts of the country. Meanwhile, the sale and consumption of bhang seem to be tolerated.
5 BENEFITS OF CONSUMING BHANG
1. It is believed that Indian legends used Bhang to cure ailments like fever, dysentery,appetite, digestion and sunstroke.
2. Few study suggests that bhang gives relief from stress and anxiety. Also, bhang is used for Ayurvedic treatments in India and its sub-continents.
3. It is also said that if consumed under proper guidance, Bhang is capable of treating depression or any chemical imbalance caused in Brain.
4. It also cure diseases, wounds and neurological or nervous disorder.
5. Bhang also provides instant coolness to the skin, kit is said to be a perfect option when treating sunburn.
It is seen that bhang consumption is made in different parts of the country-infused food and drinks can be purchased both from street vendors and government-approved shops.
However, the Indian National Policy on Narcotics and Psychotropic Substances allows  on the addition of the cannabis leaves  and no other parts of the plant.