Mrs World strips off Mrs Sri Lanka winner crown; suffers head injuries
April 7, 2021 15:18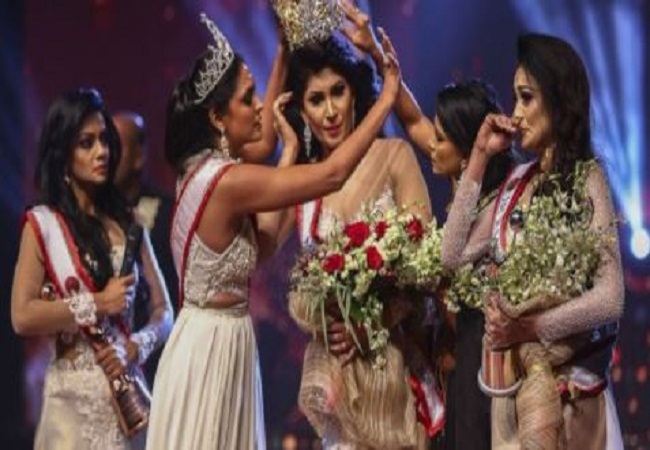 New Delhi: The winner of Mrs. Sri Lanka 2021 title has endured head wounds after a dramatic confusion on-stage. Pushpika De Silva was granted the title of "Mrs Sri Lanka" at a ceremony on Sunday. Minutes after the declaration, the 2019 winner held onto De Silva's crown, asserting she was unable to be granted the title since she was divorced.
Judges reported De Silvia as the winner of Sri Lanka's biggest beauty prize challenge in a venue in Colombo on Sunday. Caroline Jurie, the 2019 winner of the beauty pageant, stipped De Silva of the crown, saying that the members ought to be married and not divorced as per the rules of the contest.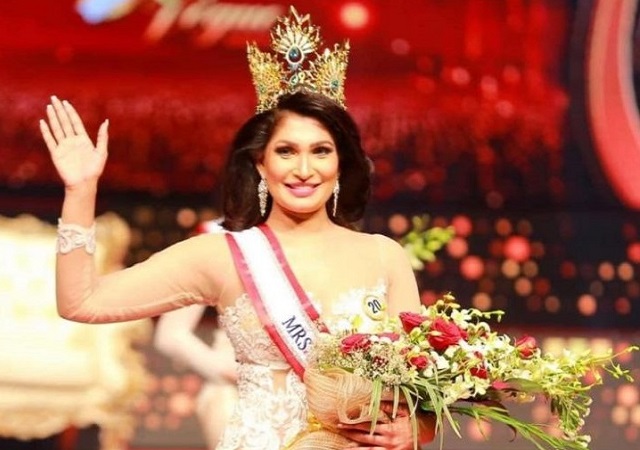 Jurie told the audience, "There is a rule that prevents women who have already been married and are divorced, so I am taking steps to make the crown go to second place,".
And she took off the crown from De Silva's head and suddenly placed it on the runner-up. De Silva was in tears and walked off the stage. The video for the same incident went viral on social media.
Later, The beauty pageant organizers apologized to De Silva.
De Silva claimed that there is a difference between getting separated and getting divorced and she was separated. In a Facebook post, she said that after the incident that happened on stage she went to the hospital due to the head injuries that took place after the crown was removed. She stated that she will take legal actions for the same because of the "unreasonable and insulting" way that she was treated.
View this post on Instagram
She wrote, "I'm still an un-divorced woman… A true queen is not a woman who snatches another woman's crown, but a woman who secretly sets another woman's crown!"
The national director of Mrs. Sri Lanka World told, "We are disappointed. It was a disgrace how Caroline Jurie behaved on the stage."
Mrs World Inc in a statement says they will take appropriate action against Caroline Jurie over the incident at Mrs Sri Lanka pageant – @NewsCenterLk https://t.co/VKmXBmymGl #LKA #SriLanka #MrsSriLanka

— Sri Lanka Tweet 🇱🇰 (@SriLankaTweet) April 6, 2021
Later, The prize was returned to the deserving De Silva immediately after the organizers confirmed that she is not a divorcee.